This character is not currently at camp, they are
starting a life in Australia with Alec
.

Basic Info

Full Name:
Alexander William Reed
Titles:
The Resurrected Youth
Youthful Cutie
Child of Youth
Son of Hebe
Born/Created On:
2 June 1997
Current Age:
17
Sexuality:
Heterosexual
Relationship Status:
Single
Current Location:
Hebe's Cabin
Affiliation(s):
Camp
Current Status:
Alive
Species:
Demigod
Nationality:
Australian
Ethnicity:
Caucasian
Accent:
Australian

OOC Plans & Info

| | |
| --- | --- |
| Inspiration: | A group made by Hydro where the campers got killed by Circe and resurrected by Hades |
| Love Interests: | None |
| Active RP's: | Page comments |
| Created Page On: | 3 June 2013 |
| Last Updated On: | 21 June 2015 |
| Plans: | None |

Appearance

| | |
| --- | --- |
| Model: | Sean O'Donnell |
| Gender: | Male |
| Eye Colour: | Blue |
| Hair Colour: | Brown |
| Height: | 5'11 |
| Weight: | 147 lbs |
| Blood Type: | B- |
| Voice: | Bass |
| Distinguishing Marks: | None |
| Body Style: | Fit |

Family & Childhood Info

| | |
| --- | --- |
| Mother: | Hebe |
| Father: | Edwin Reed |
| Creator: | None |
| Half-Siblings: | Other children of Hebe |
| Full-Siblings: | None |
| Other Relatives: | None |
| Home: | Canberra, Australia |
| Schooling: | Public |
| First Kiss: | Mirabella Duncun |
| First Sex: | He's a virgin |
| First Love: | Mirabella Duncun |

General Info

Nicknames:
Alec (Preferred Name)
Native Language:
English
Language(s) Spoken:
English
Greek
Character Flaw:
He enjoys sweets way too much
Fears/Phobias:
Sharks
Circe
Hobbies:
Surfing
Snowboarding
Working out
Moral Compass:
North
Most Important Person Before:
Edwin Reed
Most Important Person Now:
Not sure
Alignment:
Neutral Good
Dream Job:
Professional surfer or snowboarder
Current Job:
None
Alexander is a care free, laid back young adult. He has many different traits that can only be summed up by saying his personality varies depending on who he is with. With most girls, he is a complete flirt. With other guys, he sees them as competition in most things. The first time he meets someone, they mostly describe him as an arrogant jerk, but that's only what lies on the outer surfaces. When you get to know him you'll find out just how childish and playful he can be. His childish nature only has been shown to few people in his life, and it is hard for him to show it to most people.

WIP

Doctor Edwin Reed was widely known in Canberra, Australia. He was a very wealthy young man who didn't spend much time alone. Bouncing in between girlfriends and such. He never really had a very sturdy relationship. He blamed it on his father, as Edwin always watched him to the same. Edwin has learned from is father, but it was something he wished he hadn't learned, and with that Edwin followed in his foot steps.

Late one night after Edwin got home from work, he bumped into a young lady walking home from a café. The two had a slight attraction towards each other, but thought it would go away. With that, Edwin returned to his home in Canberra. The next morning Edwin was called in for an emergency at the hospital. When he arrived he saw the girl from the night prior to the call. The woman was in fact Hebe, just trying to flirt. When Edwin looked her over and saw now damages he questioned why she came, until she told him that she just wanted to see him. Not knowing how she knew Edwin was a doctor, he just smiled.

That very night the two got intimate and ended up having a one night stand. Almost a year after, little baby Alexander showed up on Edwin's door step. Figuring he would eventually have a child with all the past relationships he jumped into, he was not overly shocked. Alexander grew up in the arms of his father almost every hour of every day.

At the age of five, Alexander had gotten the nickname Alec by his newborn brother Hayden as he could not pronounce his full name. Hayden, just like Alexander did not know his mother, but unlike Alec, Hayden was not a demigod. As both boys were none the wiser, they grew up living normal lives. At the age of seven, Alec began taking surfing lessons, and his personality remained bubbly and corky.

Four years had passed and it was June second, the day of Alec's eleventh birthday. With Alec and a demigod friend in the area, hellhounds lurked in the shadows. Once it was just the two boys left outside, the hellhounds attacked, and killed Alec's friend. With the hellhounds distracted with the dead demigod, Alec ran inside and hid in the comfort of his father's arms. As Doctor Edwin Reed could see through the mist.

Letting a year pass before he would take his son to a camp Hebe mentioned in a small letter, Edwin drove Alexander to Camp half-Blood, following the coordinates. Years had passed and Alec was now sixteen. With multiple friends, one of them asked him to accompany him on a quest. He accepted his offer and off he went with many others. However things had went poorly right off the bat, they had gotten ambushed by monsters and token to Circe who executed them. Forcing their souls to do her bidding on a ghost ship.

After Hades gave word to Hebe and the other demigod's parents where they were last seen, demigods from camp were sent to rescue them. Hades then resurrected Alec under one condition, once they die again, they must serve him for fifty years. With his brother and father dead from an illness that swept many lives out of Canberra, he had no where to return to but camp. He choose to accompany his friends back to Camp Half-Blood.

Once Alec had gotten back into Hebe's Cabin, and found his former room, he was greeted by his mother Hebe, who apologized for not being able to do anything when he was forced to do Circe's bidding. Alec being bitter at first, reluctantly accepted her apology and afterwards the do embraced in a hug.

Powers of a Child of Hebe (3/6/9 Month Powers unlocked):

Children of Hebe have the ability to force the effects of age upon a person for a short time; making them feel pain and cause their movements to be slow and sedated.
Children of Hebe can become temporarily changed during battle and become even stronger and quicker in combat than they were before, for a short time.
Children of Hebe can become resistant to all types of physical attacks for a short time.
Children of Hebe can cause an opponent to feel aching bones and muscles for a short time.
Children of Hebe are innately stronger and faster due to their slow aging.
Children of Hebe have an innately faster rate of healing than other people.
Children of Hebe always have an unlimited supply of Ambrosia, even if none is on them at the time, they can create it out of nothing
Children of Hebe can restore energy to a weakened person and heal some minor wounds.
Children of Hebe are able to curse someone with being very young children again, this has the potential to cause the victim a feeling of being lost, helpless and often leading to fits of crying, this only lasts for a short time and drains the user considerably.
Children of Hebe have the ability to strike someone with a curse of old age for a short time; however, the person will not only feel old, they will become old and be unable to fight or even defend themselves, this also drains the user for a considerable time while using the power
Children of Hebe can bless water to have the effects of allowing whomever drinks it to feel young again for a short time, their appearance may also take on a more youthful appearance for as long as the effects last.
These children age slower than normally, beginning around the age of 12, and retain a youthful appearance far longer than most.

| | | |
| --- | --- | --- |
| Name: | Relation: | Feelings: |
| Edwin Reed | Father | He misses him |
| Hebe | Mother | He's grateful that she saved him |
| Mirabella Duncun | Ex-Girlfriend | He missed her at first, but now he doesn't have feelings towards her |
| Alecander Hart | Best Friend | He's one of the few people he trusts and tells him everything |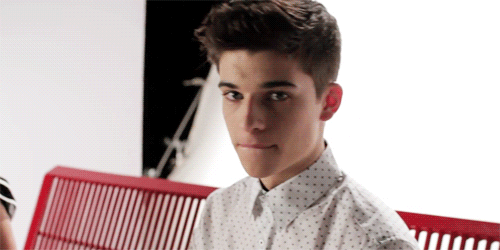 Community content is available under
CC-BY-SA
unless otherwise noted.