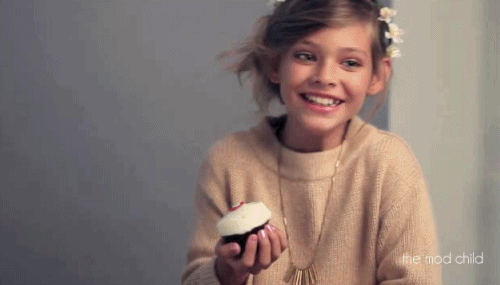 At her core, Araminta is an adventurous and curious child. She's rather smart for her age and is able to pick up certain concepts easily. She loves learning about new things and would happily go through several books or other recreational activities throughout the day. However, she was homeschooled for all of her previous life and thus hasn't had proper exposure to certain social environments. Araminta gets easily overwhelmed in places with too many people and would run away from the current situation when she does.

While Araminta is usually cheerful and friendly, the end of her previous life snuffed out her brightness. Her revival may have healed the injuries from the attack but the emotional scars from it are nowhere near as healed.
Claudia Young was a daughter of Hecate who served as a priestess of Hestia during her short time in Camp. Once she hit her mid-20s, she decided that she wanted to explore the world after a whole decade of secluding herself in Camp. With Hestia's blessing, Claudia left Camp in pursuit of new opportunities.
Sometime after she left Camp, Claudia met and fell in love with Ariadne, who was under the guise of a mortal woman. Araminta Nicole Young was born to the two women a year after they met but Ariadne disappears days after Araminta's birth. Claudia was heartbroken but did her best to pull herself together in order to raise their daughter properly.
The Youngs lived a typical, quiet life. Araminta was 5 when they got a Shiba Inu named Lucy. Sometimes, maybe once or twice every few months, she would spot a girl observing her and her mother but the girl always disappeared whenever Araminta wanted to point her out.
Araminta's first monster attack happened when the Youngs travelled across the country to visit Claudia's family. Their dog Lucy had just given birth to a litter of 3 just months before and they were planning on giving the puppies to Claudia's family to take care of. They never reached their destination because of a pair of fire breathing horses made Claudia lose control of their car.
Lucy and two of her puppies were the first ones to go. Claudia, Araminta, and Ruby, Lucy's youngest puppy and Araminta's favourite, were barely hanging on. In her last breaths, Claudia prayed to Hestia to save Araminta and Ruby no matter what, even if she can't save Claudia herself.
Hestia heard Claudia's prayer and arrived at the scene just moments after the three survivors breathed their last. Claudia had been one of Hestia's most devoted priestesses during her time, so granting the one prayer Claudia made for herself seemed to be a good 'thank you' for the departed woman.
By sunrise, Araminta was revived into a Hestiad. Ruby was revived as well to be a source of comfort for the undoubtedly grieving child. Hestia brought her to Camp soon after.
sweet as sugar and everything nice
Mirella — Greek & Latin, "invokable defender" Nicole — Greek, "victory of the people"

Young — Old English, used to distinguish father from son

She has an immortal and fire breathing pet Shiba Inu puppy named Ruby who acts as her protector.

Layout inspired by this

Passive

They are innately resistant to heat and fire.
Their fire possesses a healing quality about it, being able to cauterize open woulds and heal burns. The bigger the wound or the larger the burn, the more energy is drained. Despite this, hearth nymphs expend less energy than fire nymphs in this sphere.
They have a telepathic/empathetic connection with nature and other nymphs. They share a similar connection with mankind.
They bring an air of peace about them wherever they go.

Supplementary

They have the ability to create and control fire, the larger the flame, or the more condensed, the more energy it drains. As this fire is used primarily for healing purposes, it drains the nymph incredibly of energy if attempted to be used in a combative manner.
Hearth nymphs are able to travel to places that they harbour strong emotional connections for. If in physical contact with someone else, they can produce the same thing with anywhere that the person considers as 'home' or has strong emotional ties to. This travelling can be either physical or in a projected sense, as if viewing a memory from a third person perspective.
If faced with another person, they are able to alter their voice to be that of whoever the person is closest to as a form of charm speaking.
They are able to force a sense of comfort on their opponents, akin to how they would feel at their most vulnerable.

Traits

As their creator is prioritised during feasts and commands the respect of the Gods, they are highly respected beings and have an air of knowledge about them.
As Hestia was seen as a goddess of the state, they are known to be natural leaders.
They are known to be highly welcoming and trustworthy.
They are extremely empathetic and often display large amounts of compassion.
As they are nymphs they do not age, remaining eternally young.
They tend to make excellent cooks.
They tend to be unable to make enemies, instead being fiercely loyal in nature.
They will avoid conflict at all cost.
Community content is available under
CC-BY-SA
unless otherwise noted.