⊱Dade Avery⊰
≐≑≒≓≔≕≐≑≒≓≔≕≐≑≒≓≔≕≐≑≒≓≔≕≐≑≒≓≔≕≐≑≒≓≔≕≐≑≒≓≔≕
The Blue Eyed Elf
Son of Eris
(This Character Belongs to Wonder)
Page Last Updated: 23 September 2012
This character has won the Character of the Month Contest.

This character will be counted as a Minor Character.
This character is not currently at camp, they are Will probably be back but....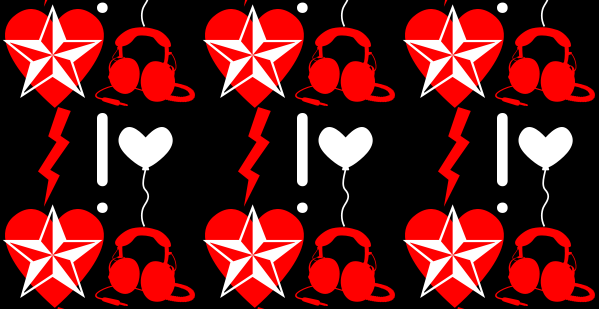 This character is a child of

Eris

.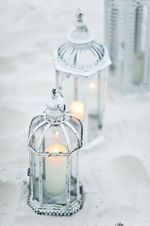 "
Be brave. Take risks. Nothing can substitute experience.
"

–Paulo Coelho
Once there was a man, he thought of himself as nothing, and no one could ever change that, not even the love of his life, Eris. Eris met the man, who's name was Greg by the way and they instantly clicked. Greg however showed no love for her, but she was determined to bare his child so with this she....okay you know where I'm going here she raped him and shit. Eris was happy when she found out she pregnant as she finally had something to remind her of Greg, but then she remembered something, as soon as the her beloved child was born she would have to give it up. Saddened by this she asked Eileithyia to prolong her pregnancy so that she could keep the baby close to her for a while longer, however, this only worked for a few days before Eris couldn't take pregnancy anymore so she gave birth to Dade. Reluctantly, Eris gave the baby to Hermes to deliver to his father, however, Eris remembered he'd probably not want anything about her near him, so she asked Hermes to deliver him to an orphanage, and say his parents were killed in a car accident.
It was a snowy night when Hermes finally located an orphanage. When he found one he put Dade on the doorstep with a note, rung the doorbell and left. The baby was found by a nun. She scowled and quickly brought the young boy into the orphanage. Her ice blue eyes glanced over the young boy as she placed him into a crib. The young boy woke the next morning by a nun who looked him critically. Most children would start crying from this look, but the only thing that happened with Dade was that his bright green eyes gleamed in the light. As Dade got older he was forced to start going to church and a catholic school. Dade was beaten for being left handed as the nuns said "Left handed people are the devil's minions". Dade soon learned to use his right hand, but when possible he would use his left hand.
As he grew older the nuns started to see that he wasn't as normal as he should be. They said that he started having delusions after he said he kept on seeing "monsters" out the window. It wasn't until one Sunday in church a two harpies flew in and started attacking him. The nuns eyed him critically as they thought he was ducking and screaming about nothing, however, there was a satyr in the church as well, the priest to be exact. He quickly saw the harpies and tried to hurry up his sermon to try and help Dade, who he was supposed to protect. The satyr, who's name was Frances, only took up the job to protect the young boy. Dade managed to escape to the bathrooms. Frances managed to get to him before the harpies found him and dragged him out of the church and pushed him into his peace of crap car. Dade was confused but he was slightly happy to get rid of them god damn nuns, even if it meant going on a roadtrip with a priest.
Frances told Dade that he was a demigod during the drive and told him that he was taking him to a camp. They managed to get to camp safely, well if you exclude one hellhound they easily managed to get away from. Dade, though, tries to avoid Frances at camp though somewhat fails.
Hometown
Type of Childhood
Most Important Childhood Event
WIP
Type of Smarts
WIP
Religious Views
Hellenist
Earliest Memory
WIP
Firsts
Kiss =


Sex =
Love =

Relationship Status
Nicknames
Sign
Meaning of Sign
Element =


Ruling Planet =
Symbol =
Birth Stone =

Current Location
Camp Half-Blood

Pets
Likes
Dislikes
Fears/Phobias
Hobbies
Motto
Things He Won't Do
Person They Secretly Admire
Most Influenced By
WIP
Moral Compass
Most Important Person Before Camp
Most Important Person Now
WIP
Immediate Goals
Long Term Goals
| | |
| --- | --- |
| Vices | |
| Bad Habits | |
| Sleeping Habits | |
| Quirks | |
| | |
| --- | --- |
| Dream Job | |
| Current Job | |
| Quirks | |
| | |
| --- | --- |
| Colour | |
| Music | |
| Food | |
| Animal | |
| Book | WIP |
"Love is like a friendship caught on fire. In the beginning a flame, very pretty, often hot and fierce, but still only light and flickering. As love grows older, our hearts mature and our love becomes as coals, deep-burning and unquenchable."
~ Bruce Lee
| | |
| --- | --- |
| Skills | |
| Weapon of Choice | |
| Strengths | |
| Weaknesses | |
| Quests Led | |
| Quests Been On | |
Offensive
Children of Eris have the ability to cause a group of people to become irrational and fight amongst themselves for no reason for a short time.
Children of Eris have the ability to temporarily stun a person for a short time.
Defensive
Children of Eris have the ability to create a field of energy around them, which stuns anyone who steps inside of it.
Children of Eris can create a short lived "storm of strife" which causes everything within it to change, warp, or break. The effects are random, but typically powerful and can stretch over a wide area depending upon the amount of energy put into it; the larger the field, the more energy it drains.
Passive
Children of Eris are innately stronger in times of battle or any other kind of chaos.
Supplementary
Children of Eris have the ability to force a state of confusion upon another person for a limited time, allowing the child of Eris to attack or flee freely.
Children of Eris have the ability to create small illusions of something desired, which will appear as something different to each person, depending on what the person desires. This can be used to distract others.
Traits
Children of Eris are often quick to cause arguments and fights between others.
Children of Eris are naturally gifted with "reading" someone and playing their insecurities.
Dade is a quiet, insecure boy which is absolutely petrified of doing anything wrong. He tends not to speak to people unless the speak to him first. Dade questions everything in life, from simple, Can I do that? to, Why exactly are there people on earth? He can be too nosy for his own good but it's all with good intention, or to him it seems good. Dade, although he loves music he is absolutely terrible at playing instruments, but if you put in ear plugs he is quite the little musician. He has an addiction to using the words "maybe" and "perhaps".
| | |
| --- | --- |
| Reacts to a Crisis? | |
| Face Their Problems? | |
| Reacts to Change | |
| Alignment | |
| | |
| --- | --- |
| Attitude | |
| Personality | |
| Talents | |
| Social Skills | |
| Mannerisms | |
| Peculiarities | |
| | |
| --- | --- |
| One Word to Describe | |
| Best Physical Trait | |
| Worst Physical Trait | |
| Things to Change About Self | |
| Mental State | |
| Mental/Emotional Disorders | |
| Emotional Stability | |
| | |
| --- | --- |
| Greatest Fear | |
| Most at Ease When? | |
| Priorities | |
| Past Failures | WIP |
| Biggest Accomplishment | WIP |
| Darkest Secret | WIP |
| Secret Known by Anyone? | WIP |
| Personal Tragedy | WIP |
| Outlook on Life | |
| One Wish | |
| Character Flaw | |
Relationships With Others
| | |
| --- | --- |
| Ever Cheated? | No |
| Relates to Others? | WIP |
| Perceived by Strangers | WIP |
| Perceived by Lover | WIP |
| Perceived by Friends | WIP |
| Perceived by Family | WIP |
| First Impression | WIP |
| Family/Friends Like Most? | WIP |
| Family/Friends Like Least | WIP |
| | |
| --- | --- |
| Role Character Plays | Camper/Demigod |
| Inspiration Behind Creation | |
| Future Goals | WIP |
| Current Relationship | |
| Current Active RP's | None |
Community content is available under
CC-BY-SA
unless otherwise noted.