╰☆╮Echo Rivera╰☆╮

≌≋≊≌≋≊≌≋≊≌≋≊≌≋≊≌≋≊≌≋≊≌≋≊≌≋≊≌≋≊≌≋≊≌≋≊≌≋≊
Son of Iris
The Puppet
Rainbow Spirit
(This Character Belongs to Wonder)
Page Last Updated: 23 September 2012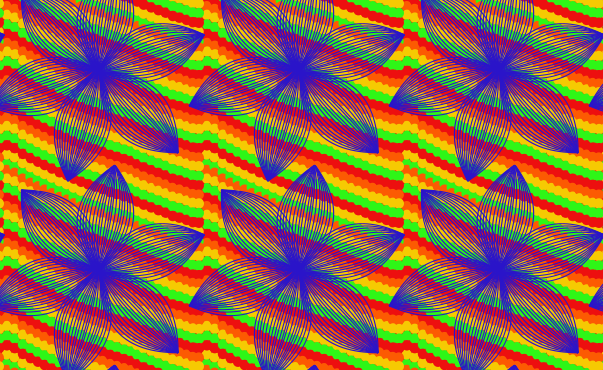 "This Character has Passed On"

This character is no longer in the land of the living, and has crossed over the River Styx, never to return.


RIP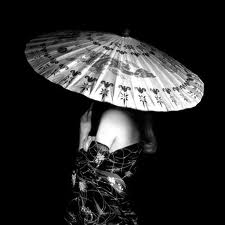 Jack and Echo were born to Jayson Rivera and Iris on the 6th January 1994. Their parents met at a street party and she said that she was new to the town and would like to have a tour. Jayson accepted her invitation and soon realized there was a click between them. On their tour around the town the two stopped at a little coffee shoppe. The two bonded over hot chocolate and cupcakes. The two started seeing more of each other and it wasn't until a few months later the two fell in love. A few months later Iris discovered she was pregnant, with twins. Jayson was overjoyed but Iris knew that soon she would have to leave. Once Jack and Echo were born, Iris left, leaving Jayson heartbroken.
Jayson couldn't handle Iris leaving him with two demigod's, so he sent Jack and Echo to live with their Grandparents. Their grandmother adored them and spoiled them with love, however their grandfather was a strict and cruel man. When their beloved grandmother was out of the house, to go shopping or whatever, their grandfather would beat them to show them 'who was boss'. When their grandmother would come back their grandfather would shoo them up to their room and he would say that he sent them to bed early because they looked tired.
It wasn't until one day their beloved grandmother came home early from shopping that they're grandfather was found out. Their grandmother, shocked, quickly called the police to saw that he was abusing their grandchildren. From this moment on she never let the boys out of her sight again. Jack was fine with this but Echo was not, Echo felt imprisoned. One night he escaped. Jack obviously worried followed him, however, as soon as he caught up with him they got attacked by a harpy.
The two twins ran away from the harpy before it could actually see them. They reached their grandmother's house and banged on the door. Their grandmother sighed and told them off, then see remembered what Jayson, her son and the twins' father, had told her about Camp Half Blood and their mother being a goddess. She told the boys to get their stuff and get into the car, the boys did as they were told and got into the car. As they were driving to Camp their grandmother fell asleep and the car crashed into a tree and flipped over. The boys had only a few cuts and bruises, however their grandmother had sadly died.
They had no choice but to head back home, where they went back to their father. Jack managed to deal with this a bit more better than Echo, who couldn't stop grieving over their grandma's death. There father was shocked to see them and let them in. Jack asked if they could stay with him for a while, their father accepted and told them they could sleep on the couch with the dog.
One day Jack and Echo came home from school, of course they had been bullied. Echo suggested revenge but Jack said revenge was for the weak. Nemesis saw this and was mad so took away Jack's power of speech and put his voice in the closest thing to him, his brother's rubic cube. As the rubic cube was Echo's he could hear his brother's voice while everyone else couldn't. Iris was mad at Nemesis for taking away her son's voice and asked Hecate if she could reverse the effects. However it didn't work, the only thing she was able to do was make Echo repeat everything his brother says to him.
Time passed and Echo asked his father if they could go to the camp their grandmother had talked about. Their father agreed as having two 16 year olds in his house, especially one mute, we driving him crazy. So he took them to camp, where they now reside.
However a while after arriving at camp Echo got massively depressed and killed himself by jumping off a cliff. Iris however felt sorry for her poor son and turned him into a Rainbow Spirit.
Hometown
New York
Type of Childhood
Troubled
Most Important Childhood Event
Grandfather going to jail
Type of Smarts
WIP
Religious Views
Hellenist
Earliest Memory
Making rainbows in a fountain
Firsts
Kiss = None


Sex = Virgin
Love = None

| | |
| --- | --- |
| Mother | Iris |
| Father | Jayson Rivera |
| Grandparents | Mary and Joseph Rivera |
| Half-Siblings on Godly Parent side | Iris' Cabin |
| Twin Brother | Jack Rivera |


Eye Colour
Brown
Hair Colour
Black
Height
5'6"
Weight
134 lbs
Nationality
American
Native Language
English
Ethnicity
Caucasian
Accent
American
Handedness
Left
Shoe Size
9
Blood Type
A-
Voice
High for a male
Eye Sight
20/20
Languages Spoken
English
Spanish
Health Status
Healthy
Abilities
Playing Video Games
Clothing Style
Cute
Scene
Emo
Distinguishing Marks
A scar on his left thigh
Body Style
Somewhere between skinny and athletic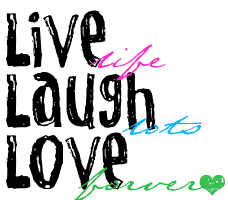 Relationship Status
Single
Nicknames
Lemonade
Sign
Capricorn
Meaning of Sign
Element = Earth


Ruling Planet = Saturn
Symbol = The Goat
Birth Stone = Garnet

Current Location
Camp Half-Blood

Pets
None
Likes
Cars


Food
Water

Dislikes
Justin Bieber


His grandfather

Fears/Phobias
Death


His Grandfather

Hobbies
Drawing


Playing Video Games

Motto
Boredom: Make people do dumb things
Things He Won't Do
Define "won't"
Person They Secretly Admire
Jack Rivera
Most Influenced By
Lady Gaga
Moral Compass
Points north
Most Important Person Before Camp
Mary Rivera
Most Important Person Now
No one really
Immediate Goals
*shrugs*
Long Term Goals
*shrugs*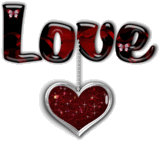 | | |
| --- | --- |
| Vices | Doesn't understand the word "privacy" |
| Bad Habits | Snorting |
| Sleeping Habits | He likes to sleep with the light on |
| Quirks | Bites his nails when he's nervous |
| | |
| --- | --- |
| Dream Job | Video Game Maker |
| Current Job | Unemployed |
| Quirks | Tends to swear a lot |
| | |
| --- | --- |
| Colour | Black |
| Music | Anything except country or Irish |
| Food | Anything edible |
| Animal | *shrugs* |
| Book | WIP |
Before you ask someone why he or she hates you, ask yourself why you should even care.
-Ashley Purdy
Offensive
They have the ability to conjure an object out of pure rainbows; however, only one object can be conjured at a time and it cannot be bigger than the one who conjured it.
Defensive
Ability to conjure a shield of pure rainbows, roughly two to three times the size of the user, which will blunt most attacks but slow the movement of the conjurer.
Supplementary
Ability to split the light of a rainbow into seven beams which can be redirected in order to light an area or even blind people.
They have the ability to actually ride rainbows they've created in order to travel large distances quickly.
They can turn into a rainbow for a short time, but the longer they remain in this state, the more energy it drains
Passive
As they are nymphs they do not age, remaining eternally young.
They have a telepathic/empathetic connection with nature and other nymphs
Traits
They usually have outgoing and colourful personalities.
They do not need drachmas to send iris messages.
Echo is well.....where do we start, Echo is very dirty minded and perverted, otherwise known as having a "gutter mind". He's quite vain and self obsessive, but never quite thinks that he's good enough. He feels as though he doesn't deserve anything or anyone
Echo loves his hair and doesn't let anyone else touch it so he cuts it himself. He loves the colour purple almost as much as he loves cars and his electronics. But above all the thing he loves most is his twin brother Jack, while to two might have they're ups and downs they've remained close for 18 years.
Echo suffers from Echolalia. He is Bisexual but prefers guys to girls.
| | |
| --- | --- |
| Reacts to a Crisis? | Panics |
| Face Their Problems? | *shrugs* |
| Reacts to Change | Badly |
| Alignment | Chaotic Neutral |
| | |
| --- | --- |
| Attitude | Optimistic |
| Personality | 50% Extrovert, 50% Introvert |
| Talents | Drawing |
| Social Skills | Loud and annoying |
| Mannerisms | Always smiles no matter how bad he's feeling |
| Peculiarities | Like the number 87 |
| | |
| --- | --- |
| One Word to Describe | Bizarre |
| Best Physical Trait | Hair |
| Worst Physical Trait | Hands |
| Things to Change About Self | Be less attached to things and people |
| Mental State | So-So |
| Mental/Emotional Disorders | Echolalia |
| Emotional Stability | So-So |
| | |
| --- | --- |
| Greatest Fear | Death *shrugs* |
| Most at Ease When? | Sleeping |
| Priorities | Himself |
| Past Failures | His French Test |
| Biggest Accomplishment | Dying? |
| Darkest Secret | Was sexually abused my numerous people |
| Secret Known by Anyone? | Nope |
| Personal Tragedy | Mary's death |
| Outlook on Life | Optimistic |
| One Wish | To be more responsible |
| Character Flaw | Too Annoying |
Relationships With Others
| | |
| --- | --- |
| Ever Cheated? | No |
| Relates to Others? | WIP |
| Perceived by Strangers | WIP |
| Perceived by Lover | WIP |
| Perceived by Friends | WIP |
| Perceived by Family | WIP |
| First Impression | WIP |
| Family/Friends Like Most? | WIP |
| Family/Friends Like Least | WIP |
| | |
| --- | --- |
| Role Character Plays | Camper/Demigod |
| Inspiration Behind Creation | A Cookie |
| Future Goals | WIP |
| Current Relationship | N/A |
| Current Active RP's | None |
Community content is available under
CC-BY-SA
unless otherwise noted.