Evelyn Monroe
Daughter of Dionysus
Sister of Svetlana Monroe
(This Character Belongs to
RubyRose17
)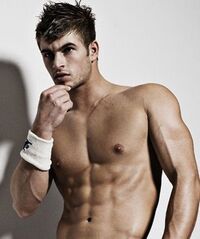 "This Character Hath Been Slain by
Elias Drake
"
This character has the Honor of being brutally murdered in Combat, or Assassinated, by the awesome known as Eli.

RIPieces :P
"This Character has Passed On"

This character is no longer in the land of the living, and has crossed over the River Styx, never to return.


RIP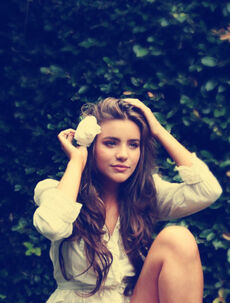 Title
Daughter of Dionysus
Vital Statistics
Gender
Female
Born
July 18, 1923
Family
Dionysus (Father)
Eleanor Monroe (Mother, deceased)
Svetlana Monroe
Status
Alive
Eye Colour
Grey
Hair Colour
Brown
Height
5'6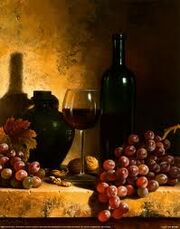 Evelyn is very well-mannered and she is very elegant.She's very polite and she's mature and quite intelligent.She likes to be a leader and she absolutely hates fighting, and she hardly ever says much.She also calls herself the "older" sister of Svetlana because she was born fifteen minutes before her.She cares a lot for her younger sister and often worries about her.Evelyn's also a bit bossy.
History
Dionysus met Eleanor Monroe at a snazzy jazz club in 1923.Eleanor Monroe back then was a beautiful woman, and won the hearts of many men, but Eleanor never loved them back, and all that had changed when she met Dionysus.Eleanor and Dionysus fell in love with each other, but Eleanor was engaged to a World War I Veteran, and so, they had to meet in secret.Eleanor and Dionysus met multiple of times, but they were eventually caught by Eleanor's fiancé.
One night, Dionysus met once again, and the two stayed at a hotel that night, where Dionysus left the next morning.Three weeks later, Eleanor discovered she was pregnant with Svetlana and Evelyn, and she panicked, knowing that her fiancé would know that those were not his kids, and so, she decided to trick him into thinking that these were his kids.It worked successfully.
After their birth, Eleanor was visited by Dionysus, who told her that he was a god and that Svetlana and Evelyn were demigods.Eleanor was enraged and she and Dionysus had an argument, and after that fight, Dionysus was never seen again...
Svetlana and Evelyn grew up to be weird kids.They were shunned a lot and other kids didn't want to be around them, since they knew something was wrong with them.Svetlana and Evelyn didn't mind though, because they always had each other and their mother.The two sisters often asked their mother about what happened to their father.They knew that the man Eleanor had married was not their father, but Eleanor told them that he was their father, but finally, she told them the truth about their father, and that their father had left the sisters after their birth-which was a complete lie, but the sisters believed their mother.Eleanor knew to not tell them that they were demigods, because she knew that if she did, that their demigod scent would only get stronger, and so the sisters lived a normal life.
In the beginning of World War II, Eleanor was panicking.The sister didn't understand and Eleanor put them into a magical casino, The Lotus Hotel Casino, where she hoped they would be safe.Eleanor knew about the casino from Dionysus.Eleanor told the sisters that they would be safe in there, and then she left.The sisters thought they were in there for only hours, but as it turned out, it was seven decades they were in there.The sisters hoped that their mother would return for them at first, but they eventually forgot all about her.Dionysus felt sorry for the sisters, and in 2011, they were given their freedom by a satyr, who their father had told him about.The satyr agreed to help the two sisters and he led them out of the Casino, not being trapped himself.He safely brought them to Camp Half-Blood and they were claimed three weeks later by Dionysus.
Relationships
| | | |
| --- | --- | --- |
| Name | Relation | Feelings |
| Dionysus | Father | I never met him. |
| Eleanor Monroe | Mother | I missed 70 years of my life because of her! |
| Svetlana Monroe | Sister | I still have her... |
Powers and Abilities
As a daughter of Dionysus, I:
Trivia
Evelyn is bisexual.
Evelyn appears to be 18, but if she aged normally, she would be 88 years old.
Badly Coded Page

This page contains minor bad and/or broken coding, it appears that the issuse is: font tags. It is not a huge problem so if the user who owns the page does not wish to fix it, that is up to them. However anyone viewing this page that is interested in copying coding for use on their pages, CEASE AND DESIST!!! Do not copy coding from this page. Also, do not remove this message unless the coding has been fixed. So Sorry....
Community content is available under
CC-BY-SA
unless otherwise noted.