"This character has left to never return....."

The owner of this character,

Winged-Wasabi

, has left and this character will no longer be active.
Appearance
Felix has pitch-black hair and dark green eyes. His face is usually etched in a playful grin. His chest is raked with a six-inch long claw mark, memory of an empousa attack.
Personality
People that have just met Felix would qualify him as 'crazy'. This due to him trying to forget his sad and painful past by always acting jolly. However, if anyone gets to know him better, they'll see he's a very sensitive person.
History
Joe Neil was a gambler. He would go everyday (or almost) to casinos and bet money in various games such as poker and roulette. He would always win loads of money, and one day as he was leaving the casino, a beautiful woman caught his eye and they fell in love. Joe never knew that woman was a goddess. After some time, they decided to have a baby. That baby was no one else than Felix. The day after he was born, Joe's wife disappeared without an explanation and Felix's father was never to be happy again.
Felix led a normal life at first, well succeeding in school and having good grades. He inherited some of his dad's luck, always winning in bets. Life at home wasn't so great, however. Joe would still go to the casino, returning home usually drunk, and was violent and aggressive towards his own son. Felix was beaten, and lived in pain and agony. Of course, he didn't tell anyone about it, not even his closest friends or other members of his family. He would stay silent and endure his father's violence.
Apart from that, his existence continued smoothly, until the age of 12. As he was going to take the bus, his teacher told him to meet in his office. Felix did and the teacher was not acting like one. "I have smelled your odour for weeks, child. I waited all year for this moment. The moment where I would eat another demigod!" she said. The teacher transformed into an empousa and tried to kill him in one hit, but Felix suddenly got a burst of adrenaline and managed to roll to escape the empousa. Of course, the battle was helplessly lost. The empousa jumped on him, raking her claws down his chest, determined to rip him apart. Just as Felix thought it was over, the empousa screeched loudly and exploded into dust. When the dust cleared, there a was a blonde-haired girl of about 17 years old holding a sword in her hand. "God, I'm glad you're safe. A second later and you would be demigod meat!" she exclaimed. At Felix's confused stare, she smiled and explained everything on the way to get outside the school. Everything was extremely complicated, and all the little boy understood was that he was a demigod, monsters are everywhere to kill you, the mist hides dangerous hazards, and their home was Camp Half-Blood. As the girl spoke, Felix nodded again and again, not understanding what she was saying. "Oh, and my name is Julie, by the way."
Felix nodded again. He was going on a crazy adventure with no idea what he was going to do. Julie and him spent three months together, where Felix became a 13-year-old. Battling monsters on the way (Julie doing most of the work), Felix was worried sick about his father. When he asked Julie about it, she just shrugged and said 'the Mist' would take care of it. He was beginning to wonder which one of them was becoming crazy. Julie taught Felix how to sword-fight, showing him simple techniques and quick blocks. He learned them fast, and excelled at manipulating a dagger. So Julie offered him one, a shiny Celestial Bronze dagger. That was the event that would make the two best of friends. They were almost there. Julie had said that the boundaries of camp was at the big tree at thle horizon. Excited, Felix began to run towards, but a yelp coming from Julie stopped him. He looked around and saw seven hellhounds. It was an ambush.
"Run!" she screamed. "I'll take care of this!" Felix hesitated, but then took off at a sprint, running for camp. He could hear two hellhounds chasing him. A few feet away from destination, a hellhound pounced on him. Felix stabbed blindly behind him with his dagger and hit the monster in the gut. The hellhound disintegrated into dust, but there was still the second hellhound, who pounced just like the first. Felix never got the chance to lift his weapon when the monster crashed onto him, its jaws open for the final bite. Felix closed his eyes and heard a sound like strings being released. He dared open his eyes. Five arrows were sticking out of the hellhound's head. The rest was blurry in his head, he remembered being dragged into the boundaries by other campers. He had arrived to Camp Half-Blood. He smiled, proud of himself. However, it disappeared when he learned he would never see Julie again. As a result, Felix now keeps his dagger as his most prized possession. And he swore that, one day, he would avenge Julie's death.
Powers
Offensive
Children of Nike are able to channel their energy with and create a link to an object, can be a weapon or a sports related item, which causes their next attack with this object to be two times more powerful. Once used, it can not be used again on the object for the remainder of the fight and it drains the user somewhat.
Children of Nike are able to clap their hands so hard and fast due to their enhanced strength that it sends a small shock-wave out. The shock-wave generates enough force to knock an opponent off their feet and possibly leaves bruises on their skin.
Defensive
Children of Nike can become resistant to all types of physical attacks for a short time.
Children of Nike are able to increase their speed and stealth in short bursts, making them faster than most and undetectable for a short time. However, they cannot have a weapon drawn so the speed is purely for evasion.
Passive
Children of Nike are innately proficient in most forms of combat and hold a higher state of physical prowess. They wield higher levels of strength, speed, endurance and stamina than the average human.
Children of Nike have innate reflexes which allow them to fight and dodge quickly.
Children of Nike have the ability to predict the path of projectiles and dodge them, as well as identifying the weak points of opponents. This ability does not always work and could mislead the user, leaving them open to attacks.
Children of Nike wield an amazing amount of willpower and fighting spirit, allowing them to partially resist any attempt to control their mind and resist any urge to surrender or quit.
Supplementary
Children of Nike have the inhuman ability to leap great distances and perform dodge-rolls with ease, which can aid the user with dodging and attacking.
Children of Nike have the ability to empower strength upon nearby allies and instill fear upon nearby enemies with a deafening war cry.
Since their mother was depicted as a winged goddess, children of Nike can sprout wings for a short time, this enables them to fly; the longer they maintain this state, the more energy it drains. They must rest between flights and cannot make long distance traveling without resting often. However the wings are vulnerable to injuries and magic; they can also be customized to the user's preference.
Children of Nike can create a false illusion of what their opponent needs to do to achieve victory for a short time. This can cause an opponent to attempt foolish strategies that work against them and gives the user a chance to attack or flee.
3 Months After Character is Made
Children of Nike have the capability to fluidly move around on both land and air making the environment their playground allowing them to kick off almost any surface and air dash across moderate distances, swing around lampposts, maneuver their motion while airborne and grind along rails and battle enemies with speed, agility and style. Using this ability, the user can easily use their environment to their advantage, such as running up walls to escape enemies.
6 Months After Character is Made
Children of Nike have the power to turn an opponent's semi-living construct and/or animal ally against them by inducing a powerful desire for victory and the idea that only the user can provide it. So they will be under the complete control of them. The more allies and constructs the user usurps control from, the more energy is drained.
9 Months After Character is Made
Children of Nike can draw power from all the victorious actions and desires they've seen, felt, or committed in their lives and become an become an embodiment of victory for a short time, in this state they are as twice as stronger and faster than before and are immune to all attacks. They emit a powerful aura which somewhat makes enemies think they are weak and doomed for failure. Once the transformation subsides and the user reverts to normal, they are immensely drained, cannot move and could possibly faint.
Traits
Children of Nike are usually excellent charioteers and horse-riders.
Children of Nike are often athletic and great sportsmen.
Children of Nike normally love winning and are very competitive, typically being confident in their skills and wanting to show off.
Relationships
| | | |
| --- | --- | --- |
| Name | Relation | Feelings |
| Joe Neil | Father | Hated him |
| Nike | Mother | Never met her |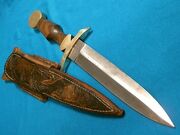 Community content is available under
CC-BY-SA
unless otherwise noted.