"This character has left to never return....."

The owner of this character,

Demi-hunter13

, has left and this character will no longer be active.
James Astor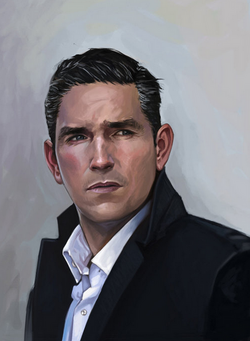 Titles:

The Soldier of Order




Owned by:

DemiLast Update:

6 July 2014

 
"This User is Officially Inactive"

The user who owns this character is currently very busy with life and is unable to be as active here as they would like to be. Because of this, randomly rp'ing on their page may result in a very long wait before they respond. Also, if the user has reached six months with no activity, then his/her characters will be marked as "user left".




General Personality




James is cold and callous. He doesn't much care if the things he says or does come off in a way that people don't like. He probably wouldn't even notice if it did. He is calm and collective to a sharp point and is able to do what needs to be done without hesitation or remorse. He has been trained to take life and anything else he needs to into his own hands. The law is his and he is the judge jury and executioner and he enjoys it.

Life




Since joining the Broken Covenant, James has mostly kept to himself. His rough exterior causes others to generally fear him. He doesn't mind much. People distract him. Mostly he has continued to train and hone his skills and abilities. He is preparing for the fight he sees as an inevitability.
The Basics




Name:

Full Name:
James Astor
Pronunciation:
Jayms Ass-tor
Meaning:
James, derived from Jacob: "Hold the heel"; Astor: Hawk
Nicknames:
None




Age/Status:

Born:
November 2, 1984
Age:
28
Status:
Alive




Basic:

Gender:
Male
Species:
Demigod
Nationality:
American/British
Sexuality:
Heterosexual
Relationship:
Dating Adenah
Native Language:
English
Accent:
Slightly British
Languages Spoken:
English
Her History Before Camp




Lionel and James Astor were born to William Nicholas Astor and Themis. Lionel was born in 1982, the product of an affair, William met Themis during his career as a lawyer, at the time he believed Themis to be just another law student working their way up the ranks. She was beautiful, intelligent and had a passion for law, everything William lacked from his wife at home. After Lionel's birth Themis brought him to William to be raised as one of his own. At that point William and his wife had been unable to conceive so he passed Lionel off as an adopted son, hiding the truth of the affair. In 1984, William once again ran into Themis, and the old sparks were quickly rekindled resulting in yet another pregnancy, this time however his wife had managed to bear them a child, and suspecting he was running around on her, had hired a private investigator to follow William around.

This time when Themis showed up with another child, William tried to refuse to take him, insisting there was no way he could get away with it, with his marriage intact. Themis was irate, and finally told William the truth about being a Greek goddess and that she couldn't raise him herself as it was against the rules.

William laughed, finding the rules to be awfully petty and short sighted, seeing Themis angry however did not settle well with him, and Themis forced him (by making a rule that he would have to follow) to take their second son, but at the same time promised she would never see William again.

After a few years the impact of the affair had quieted down, and his wife accepted the child as if he was always hers. The boys grew up wanting for nothing, and were pushed towards law and politics. At the age of 12 Lionel had his first hellhound attack while at school, and William reluctantly agreed to allow Lionel to attend camp during the summers, a couple of years later his younger brother accompanying him. For the five summers they spent at camp, they were both shocked and annoyed at how petty the gods could be, especially when the war broke out. By the time the boys were through college they stopped attending camp and started spending most of their time in the mortal world. Lionel immersed himself in the law and politics, whereas James was a bit more military minded.

James went into the navy, starting out as a Chief Warrant Officer after his initial training. He was skilled, unusually so his instructors said, in making men do as he commanded, which led to him eventually being deployed.

Over the next 5 years or so he was deployed several times, in both Afghanistan, Iraq and North-Pakistan. He eventually went into the Seals, and from there to the Spec Ops, advancing to the rank of Major. He, eventually, got a name for himself as The Fist of God, for the fact that he would always pray after a mission. No one had ever actually seen it, yet somehow everyone 'knew'.

He left the military to return to his brother, after which they started to formulate their own ideas of how the world should be, Lionel with whatever experiences politics had given him and James with the flames, which the furnace and hammer of war had forged in his chest. They eventually came upon Heinrich, who initially was skeptical, but granted them permission to create their own faction within his organisation.

Childhood & Family Info




Childhood & Firsts:

Hometown:
New York City
Earliest Memory:
His mother crying
Schooling:
Mostly Private
First Kiss:
Adenah
First Sex:
Adenah
First Love:
No one, yet
Other Firsts:
WIP
Physical Description




| | | |
| --- | --- | --- |
| Eye Colour | | Brown |
| Hair Colour | | Black |
| Height | | 6'4 |
| Weight | | 214 lbs |
| Ethnicity | | Caucasian |
| Handedness | | Right |
| Shoe Size | | 11 |
| Blood Type | | AB+ |
| Voice | | Deep |
| Eye Sight | | 20/20 |
| Health Status | | Healthy |
| Abilities | | Combat |
| Clothing Style | | Casual, some combat attire, suits when needed |
| Distinguishing Marks | | None |
| Body Style | | Muscular, well built |
Combat & Abilities




| | |
| --- | --- |
| Skills | Very capable in all forms of combat |
| Weapon of Choice | Halberd and sword |
| Strengths | Very strong in physical combat |
| Weaknesses | Not very fast or agile due to size |
| Missions Led | 0 |
| Missions Been On | 0 |

Offensive

Children of Themis can cause someone to forget their current morals and act savagely for a short time, leaving them vulnerable to attack.
Children of Themis, after receiving a wound, are able to use the justice of vengeance to power their next attack. This empowerment results in the attack having enhanced speed and strength.

Defensive

Children of Themis are capable of forcing everyone near them for a short time into a state of lawful peace, where no one can fight. After the effects subside, it cannot be used again for the rest of the fight. The user is also unable to fight due to the lawful peace.
Whenever a child of Themis takes part in a fight, a law automatically comes into existence, and its' purpose is to forbid enemies from attacking them. After this law is broken substantially, the user can create a field of energy that would imprison the opponent for a short time. The energy field would serve as a punishment for breaking the law. The target cannot escape in anyway, but also cannot be attacked while the imprisonment field is active. This power can only be used twice during a fight.

Passive

Children of Themis can see a few seconds into the future; allowing them to possibly predict the actions of others, but also hindering their sight at times.
Children of Themis are able to detect any lie and know if someone's telling the truth or not, though it doesn't always work. This works much better if the lie is directly related to a law or rule being broken
Whenever someone is around a child of Themis, they'd feel at least slightly guilty for their wrongdoings. They can shut off this ability for a long time if they wish to do so.
Children of Themis can sense whenever a crime is occurring in a 10-meter distance, whether it's illegal or just morally wrong. The user cannot sense crimes being committed against themselves.

Supplementary

Children of Themis can create a rule and can make someone follow that rule for a short period of time, as long as the rule does no harm and doesn't completely stop an opponent from fighting, as well as a suitable punishment if the rule is broken. Possible punishments are substantial pain inducement, banishment (via instant teleportation) from the surrounding area, power/weapon negation (only one weapon or power) for a short time. All punishments subside after a short time; only one rule may be enforced at a time.
If an ally is wounded, Children of Themis are temporarily empowered to achieve justice for them towards the one who wounded them; this effect greatly increases the strength and speed of their attacks until justice is achieved.
Children of Themis are able to turn even the most un-ordered situations into well organized and properly structured systems. An example would be a chaotic battle, where movements and emotions are wild and erratic: the user would cause the battle to stop or organize it to become more calm, precise and well thought out.

3 Months After Character is Made

Children of Themis have the ability to lawfully force another person to follow their will for a few minutes, forcing them to follow their commands as long as they are not going to be forced harm themselves. The person will remain under the control of the law forcing for a few minutes or until control is relinquished, the longer the control is kept, the more energy it drains.

6 Months After Character is Made

Children of Themis can create paradoxical laws that allows the user to affect reality in illogical ways. For example, they can splash water on an opponent and cause severe burns and get hit with a hammer and it will just tickle. Only one reality-warping law can be implemented at a time and it will only be in effect for a short time. Afterwards, the user will be substantially drained. The power cannot be used to implement a law that would cause severe damage, such as breathing or blinking would cause their brains to explode.

9 Months After Character is Made

Children of Themis can become an embodiment of order for a short time, giving them the power to immediately judge a person according to their intentions. They are immune to all attacks. The user can implement up to 5 laws at once in this state, but not those that bend reality. (The laws should be similar to ones created and possess penalties like Supplementary 1) The user emits an aura of duty and respect for authority, so the person will be more likely to follow the laws created. This ability only lasts for a short amount of time. Once the child of Themis exits this form they are drained for a moderate time and cannot move until they are rested. Additionally, the more they do in this state, the greater they are drained, sometimes they may even faint.

Traits

Children of Themis are normally able to tell if someone is guilty or innocent and tell fact from fiction easily.
Children of Themis often make great lawyers since they have natural knowledge of law/order systems and tend to be fair and unbiased, whether they are prosecutors or attorneys.
Children of Themis tend to be good at understanding prophecies and thinking about the future.
Children of Themis generally take law and order very seriously, working hard to follow/enforce rules and keep things clean and orderly.
General & Misc Info

General Information

| | |
| --- | --- |
| Current Location | The Sanctuary |
| Pets | None |
| Likes | Law, Order, Justice |
| Dislikes | Disorder, Traitors, the gods |
| Fears/Phobias | Having no one to protect |
| Hobbies | None |
| Things He Won't Do | Forgive |
| Person They Secretly Admire | None |
| Most Influenced By | His brother |
| Moral Compass | Whatever he feels to be true is the truth |
| Most Important Person Before | His brother |
| Most Important Person Now | His Brother |
| Immediate Goals | Maintain order |
| Long Term Goals | To change the gods way of thinking, by force if needed |
| Reacts to a Crisis? | As if there isn't a crisis |
| Face Their Problems? | Completely calm |
| Reacts to Change | Fine as long as there is order |
| Alignment | Lawful Neutral |

Habits & Traits

| | |
| --- | --- |
| Vices | Gambling as well as abusing his powers when he does |
| Bad Habits | None |
| Sleeping Habits | Never has a problem getting to sleep |
| Quirks | WIP |
| Attitude | Cold and caustic |
| Personality | Forward and commanding |
| Talents | Nothing really |
| Social Skills | Doesn't really care what others think, so he doesn't have any |
| Mannerisms | Often checks his weapons when he has them. |

Occupation & Self-Perception

| | |
| --- | --- |
| Dream Job | His current one |
| Current Job | Lt. of Civitas Popularis |
| One Word to Describe | Order |
| Best Physical Trait | Jaw |
| Worst Physical Trait | Hands |
| Things to Change About Self | None |
| Mental State | Normal |
| Mental/Emotional Disorders | None |
| Emotional Stability | Stable |
| Medical Problems/Ailments | None |

Favourites & Attitude

| | |
| --- | --- |
| Colour | Black |
| Music | None |
| Food | Edible |
| Animal | None |
| Book | Anything law |
| Greatest Fear | having no one left to protect |
| Most at Ease When? | Things are in order |
| Priorities | His brother |
| Past Failures | None |
| Biggest Accomplishment | Becoming Lt. of Civitas Popularis |
| Darkest Secret | Hates the gods |
| Secret Known by Anyone? | No |
| Personal Tragedy | None |
| One Wish | That instead of the gods changing willingly, he gets to sue force |
| Character Flaw | Far too headstrong |
Relationships

| | |
| --- | --- |
| Ever Cheated? | No |
| Relates to Others? | Barely |
| Perceived by Strangers | Cold |
| Perceived by Lover | Mildly cold |
| Perceived by Friends | Still a bit cold |
| Perceived by Family | Less cold |
| First Impression | Very headstrong and cold |




| | | |
| --- | --- | --- |
| Name | Relation | Feelings |
| Lionel Astor | Brother | Works closely with him |
| Adenah | Love interest | Care for her but doesn't know her all that well |

OOC




Role & Inspiration:

Demigod




Relationship & RP:

WIP
Current RP
None
Future Goals
WIP
Community content is available under
CC-BY-SA
unless otherwise noted.