"This character has left to never return....."

The owner of this character,

Winter warlord

, has left and this character will no longer be active.
Appearance
He has dark brown hair, which he keeps cut to a medium length, and brown eyes. He stands at about 5 foot 10 inches. He walks with an air of confidence. He wears a simple shirt and jeans, as well as his hiking boots.
Personality
He is very protective of his family. He will never abandon his friends. He has a very open mind.
History
Luke was never really happy at school, he felt like an outsider, but around his family he was happy. One day, not long after his seventeenth birthday, A hellhound bounded into his classroom, the entire class panicked and ran for the door, carrying Luke with them.
Once outside the building he stopped to catch his breath but the hellhound had found his scent and it was after him again. He ran for a while until a man stepped into the hellhounds way and whacked it with a club. The man then said that the hellhound would wake up again so they'd best get moving. He also gave Luke a Rapier saying "hopefully you won't need it till we're at camp but..."
By then Luke was very confused and refused to go any farther until he got an explanation. The Satyr(for that's what he was) asked that they kept moving while he explained. Luke agreed, the Satyr then started explaining about the god, the camp and blood. In time they arrived at camp and Luke was claimed.
Powers
Offensive
Children of Prometheus can fire off small bullets of clay at a very high speed, the bullets would materialize and fire from the user's fingertips. They can be shot fast enough that they could pierce skin on impact.
Children of Prometheus have the ability to turn the immediate ground into soft clay that acts as quicksand, potentially causing anyone stepping in to fall and sink far enough to not move at all. Gradually, the ground will solidify, allowing everyone trapped to slowly regain their footing.
Defensive
Children of Prometheus have the ability to coat armor, defenses, and shields with an extra layer of hardened clay that will dull most kinds of attacks for a short time. They are also able to coat weapons with the same material in order to make them unbreakable.
Passive
Children of Prometheus excel greatly in wisdom and forethought, allowing them to comprehend of what is true coupled with optimum judgment as to what action to perform. They are able to take into consideration all variables in a situation, foresee the outcomes and what choices one should make to reach the conclusion they want.
Children of Prometheus can see a few seconds into the future; allowing them to possibly predict the actions of others, but also obscuring their sight at times.
Supplementary
Children of Prometheus are able to trick another person into doing something for them, coming into agreement with them, or revealing a secret to them; nothing guarantees the person will complete the task, if they figure out they are being tricked.
Children of Prometheus have the ability to generate fire or heat in order to ignite things, distract others, combust objects, augment weapons and constructs, or cause anything to be hotter to the point they are cooked, burned or melted. However, once created, they are not able to control it, and the more fire or heat they generate, the more energy it drains them.
Children of Prometheus are able to conjure pure clay, which can be molded into weapons,armor and shields, or any object possible, that are no more than 2 to 3 times the size of the user. However, only one object can be molded at a time, and the user is continuously drained as they create more clay.
Children of Prometheus can telekinetically move clay with their mind, the more moved and the further the distance. The more energy drained.
3 Months After Character is Made
Children of Prometheus can transmogrify others into clay in order to either petrify them or just render them useless and more vulnerable because they become slower and all soft, muddy, and sludgy. The more people affected and the longer the transformation is held, the more energy it drains. And people turned into clay cannot be telekinetically moved by children of Prometheus.
6 Months After Character is Made
Children of Prometheus have the ability to construct a group of clay men or animals with a maximum number of five, which can then be controlled by the mind of their creator. Men and animals summoned this way can only be the normal size of the form they take. While the clay beings fights for the user, the latter has a hard time moving until they are destroyed or dismissed. Alternatively, they can create a golem or a giant animal that is equivalent to five clay men combined altogether, no larger than 2 to 3 times the size of the user.
9 Months After Character is Made
Children of Prometheus have the ability to turn their entire body into clay. This allows them to change their physical aspect and even mold extra limbs and appendages (but not wings), provide a strong dermal armor and enhance their strength by hardening, or even become flexible and elastic. They also do not feel pain in this state. The longer they keep this up, the more energy it drains, and the longer they have to stay nearly immobile after transforming back.
Traits
Children of Prometheus are typically wise and intelligent. However, they can also be cunning, crafty, and incline to be like tricksters. But nonetheless, they are able to give convincing counsel, whether good or bad.
Children of Prometheus generally have a morbid fear of eagles and vultures and they tend to not get along with the children of Zeus very well.
Children of Prometheus are always great at molding and shaping clay without use of their powers. With that, they become known as great sculptors and carvers.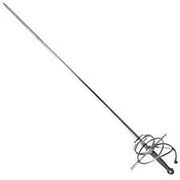 Community content is available under
CC-BY-SA
unless otherwise noted.