The event that was taking place on this page has come to a close.
Please do not continue making edits or role playing here, unless instructed otherwise.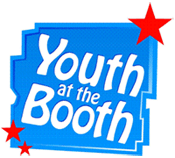 Welcome to the Youth Booth! This stall is run by the Hebe's Cabin

Ever get annoyed by aging? Does the prospect of losing your natural beauty scare you? Well it's time you learn how to counter that. We here will provide you with everything needed to keep those beautiful features, from scin care to the right exercise to a fully cuntomized personal diet. Now now, one at a time please.
Scin care products (free demonstration)
Advice:

Excerise Programs
Personally customized diets

Youth Managers: They will keep track of your Excersise and diets, and make sure they are edited accordingly
Community content is available under
CC-BY-SA
unless otherwise noted.