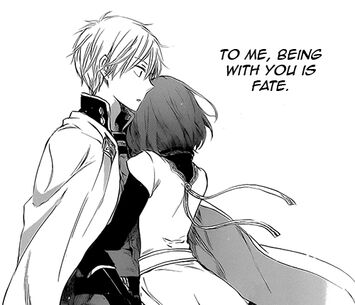 A secrets secret
Cecilia X Kyler
hush my dear... behind every secret there's a weakness and a strength to show...
Mel's Side: Its been weeks since their last meeting and ever since then been caring for young lisa on the tree house as she didnt want to show the baby to the nymphs and see her being taken away. Since then she have been receiving help from a lot of people whom knows about the baby (mainly her mother). She of course updates kyler daily by sending him pictures and messages of her development not wanting him to miss out so much.. but sadly he did miss out her first step.. as well as her first words.. as young lisa did that when she was out of the camera's view....
Cecilia: after a full whole day playing with lisa she was finally asleep in her cradle (that leo made) she was sleeping so soundly with her plushy (made by evelyn) cecilia stared at the child she grew soo much in the few weeks she was here she touched her checks that was still red being pinched by cait and walter Your lucky.. she said slowly as she thought back with every demigods she met or are you...she asked herself as she lean on to give lisa a kiss on the temple sleep well tonight..
Kyler: The son of Zelos was back at the Sanctuary. He was playing beautiful music, not knowing what Cecilia and Lisa were doing right now; however, Kyler was sure they'd be safe and sound. The demigod raced on the familiar keys for Yiruma's Kiss the Rain. He seemed to be at peace alone.
cecilia: she got out of lisa's room and went to the balcony her favorite spot where she can see the mountains that lead to the BC she sigh as she took out his phone wondering whether should she message him once again or should she just let him be in peace wonder if he even care... she asked herself as she fickle with her phone lying on the railing her eyes never left those two mountains as do her heart
OOC:add the broken fire side >,<
OOC: It's pretty much on that post.
Kyler: Believe it or not, Kyler did care. It's just... he's very introverted, and his feelings aren't that showy. The son of Zelos continued to play his music. His phone rested on top of his grand piano. If Cecilia would call, he'd drop it all for her.
Cecilia: she continues to wonder as she flips her phone around. She was fully aware her fears were indeed ridiculous but every girl have that point in their relationship where you just wonder if it's going to last. Then suddenly something caught her focused a little dog scurrying past the trees of the forest from her point she saw the dog received some injuries A dog? in this parts? she asked herself as she looked carefully at the dog seeing that from behind it received at least 3 more dogs company oh no... she said knowing fully well what was gonna happen. She sees the little pup literally limping to escape without a second thought cecilia ran to the door she was close to just aiding the puppy until she remembered about lisa lisa... she looked back at lisa in her crib and said to herself its just a while nothings gonna happen...she continued to say this as she went out the cabin to which she manage to save the puppy but now she was in the predators view she ran for her life taking the puppy in toll... I should have had a better plan.. she said as she hid herslef in the bushes in a part of the forest so foreign to her she knew if she called anyone back at camp she would be scolded (hell i would scold her!) but right now she was more worried about lisa so the first number she message was obviously kyler.. "need help can you care for lisa a bit? I'm..." she paused wondering what to tell him she looked down at the puppy which apparently was a hell hound too young and weak to attack i cant tell him I'm with you now can I? she said with a sigh thus just said "in a bit of a hassle tell you about it later for now can you please just do it?" she sign her name as she took another look at her surrounding. she was in the dark forest and she was fully aware of the monsters that would be near her... well look at the good news.. if i die lisa is safe... she said trying to be cheerfultaking the puppy into view right?
Kyler: The son of Zelos, who received the message, immediately took a coat and the finished containers. He headed out to camp via the forest. Since it would take some time to reach her, Kyler replied, "on my way." He figured this was another alibi she had to made him visit her; however, Kyler didn't mind. He loved Cecilia that way. It's just... the son of Zelos is currently wondering what in Hades did she get herself into now.
Cecilia: she started to walk around holding the puppy close to her Oh by the gods please.. dont let kyler walk this way... or let him fly please.. she begged in her heart she knew she was in the dark forest a place where monsters were close.. monsters and BC members..
Kyler: The son of Zelos was used to the route. To add, he was a BC member, so there had to be protection rights. The boy didn't want to fly. Only a few demigods could sprout wings similar to his; thus, he didn't want to draw attention. Soon enough, he arrived at the foot of the tree house. He was quite tired; however, seeing Cecilia would be worth it. Kyler looked up at the tree house, refusing to believe he had to climb it.
Cecilia: she started to walk around becoming more and more lost as she look for a path that looked familiar I'm beginning to wonder which is better die being eaten or death by hypothermia...
OOC:surprised he didnt just look for her...or bumb into her..
Kyler: Upon entering the cabin and finding no one, Kyler headed out once more. She couldn't have entered the deeper parts of the forest, right? The son of Zelos then called out for her. "Cecilia?" His voice filled with the same worries and sentiments the love nymph had for him.
Lisa: despite being just a baby hearing kyler yell out awoke her from her sleep making her cry like any baby should
Cecilia: after a long time walking she found what appears to look like a cave i heard of this.. she said not knowing if she should enter or not for she heard the story that a werewolf lived in there..
Kyler: The sound of the baby's crying gave Kyler a siren to follow. He pursued the wailings and found the child. "There, there," he tried to comfort. Kyler certainly knew Cecilia was fond of adventures---much to his disliking. For the boy, an ideal life is being trapped in his cage like a bird. Since there are two birds, it wouldn't be as lonely. That's all he wanted. Sadly, it was not possible. In his hand was a babe who couldn't reply about his lover's whereabouts.
ooc: Lisa is in the cabin Cecilia is in the woods >.< Cecilia ain't that crazy to bring a baby into ghee forest >.<
OOC: Oh good. xD
lisa: she stopped crying and started to mumble a few baby language before managing to.say.. papa! She said with much pride her smile showcase how she wanted to be praised even.If.it was the worst time
Cecilia: she stayed in the cave at least for a.while hoping to start.going out again when.the sun was out this.could either be a.good thing or a bad one... what do.you think sol?she asked the puppy whom.just waged it's tail to her despite its injury the puppy or hellhound was still very lively
Kyler: That one word seemed to have allowed tears to flow from Kyler's tears. "I'm not your dad, child," he chastened softly. He wondered when Cecilia was coming back. Knowing he couldn't leave the baby, the simply used his phone to leave a short. "Where are you?"
Cecilia: the.messaged scared.her thinking someone was already guessing where she was but she saw it was kyler thus the anxiety increased what should I say to not make.him worry.... she paused a bit before typing "uhh you won't believe me if I told.you..." which was somewhat the.truth...cause she knew he would not want to believe where she was
Kyler: "Try me," he replied, getting more anxious by the second. The girl was noted for getting into trouble, and as much as he loved her, Kyler hated her natural magnet for danger.
cecilia: she laughed not knowing out of fear or.just the whole situation " don't.worry.." she typed simply as.she.press.send
Kyler: That line gets too old for Kyler. The more Cecilia said it, the more he worried. Absolutely stubborn to let go of the situation, the son of Zelos resent his "where are you?" Guess he had to learn from another certain son of Eros to plant bugs; sadly, Kyler was too kind to do such.
cecilia: she saw his message knowing fully we'll she can't lie.to.him should.I.be honest sol? She asked looking at the pup whom merely chased its.tail I'll take.that as a yes... she stared now.wondering what to.say "in all honesty I don't know..."she typed.simply holding in her.tear
Kyler: Honestly, the son of Zelos was at a state of panick. "Where did you enter? What are your surroundings like? I'll pick you up! Reply immediately!!!!" The exclaimation points were absolutely necessary. Kyler had never used them as much; however, this was important. He wanted Cecilia to know he was also worried about her.
Cecilia: she.received his messaged and sense the fear in.his.words thus sigh as she took.a.picture of the caves entrance adding the.caption "don't.worry I.can survive just take.care.of.lisa...'" she wrote to him
lisa: she kept on saying papa to kyler hoping to get a better reaction as she was use.to.being complimented and pampered silly by those that meet her thus she reached out her.tiny.hands.to kyler blue! She yelled out.showcasing her smarts
Kyler: "I'm not your father," he reiterated as if the child would understand. "...I'll come back, ok?" He kissed her forehead and left a bottle of milk for the baby to suck. That should pacify her for a while. Being an intelligent individual coupled with photographic memory, Kyler immediately pointed out the only nearby place with such features. "On my way," he sent his lover. The son of Zelos headed out of the treehouse and journeyed towards the nearby cave. "Cecilia?" He asked again.
lisa: she may have learn a few things from Cecilia as she slowly got.up and followed kyler.out not.knowing the danger it pose and.considering kyler didn't close.the door... papa.. she naively called.out but her little feet was unable.to.catch up.and soon.she was now.lost...not.knowing her surrounding she started to.cry
cecilia: she just received the.message before.hearing kyler.call kyler.. she said so.relieve that she tackled hugged him.with the puppy still.in her arms sorry... she said quickly letting go knowing how.much kyler didn't.enjoy touch.
ooc:how.fun lisa is having!
Kyler: The son of Zelos hated most people; however, he did enjoy Cecilia's touch. It felt right. Upon releasing her grip on him, he placed his arm around her and pulled her back towards him. He eyed the hellhound and looked back at Cecilia. "What...is this?" Unaware of Lisa's state, Kyler knew he had locked the doors.
Cecilia: she gave kyler a forced smile my pet? she said simply as she showed kyler the puppy holding him out to kyler's eye level look at it its cute.. the puppy gave kyler a lick his nose as it wagged its tail right? she smiled at kyler hoping it would convince him to let go of the topic
Lisa: she stopped crying after a few minutes sensing that nobody would come to her aid thus she looked around was out in the open the forest was very very foreign to the baby of 10 months mommy.. she said slowly starting to cry again..
OOC: how does a 10 month baby know how to climb down a treehouse and walk?o_O
Cecilia: she gave a pout but my mom's a child of thanatos she could keep him come on its cute i even gave him a name! she said hoping the begging would work
OOC:there's stairs to the treehouse remember? she merely climbed down using the railing plus she lived there for weeks cecilia must have thought her how to walk there..
Kyler: "Do whatever you want with him," the son of Zelos said. Like a woman, those words were clearly a shorter version of you may follow me or whatever. Kyler, who still had his arms aorund her, started to walk back in the fdrection of the tree house.
OOC: No, I dont. >.<"
Cecilia: she looked down a bit sad knowing kyler was never gonna be the only one refusing to allow her taking the little puppy. she herself wants to refuse thinking about young lisa but to see something so helpless die out so quick at least let me keep it until its all heal? she said hoping that would ease his mind the mind cluttered with worries for her cause he's hurt...she said placing the puppy closer to her heart
OOC:fine,..
Lisa: even if kyler did in fact lock the doors that did not stop the young child from trying to open the door. She was creative and even as danger prone as cecilia. After much luck she finally did manage to get out of the cabin... to which she saw another wonder upon her...snow..
Kyler: Kyler nodded at her request, being weak against a lover. The son of Zelos didn't feel threatened by the puppy, since Cecilia was not a demigod. He led her back to the treehouse.
Cecilia: her smiles widen as she gives kyler a peck on the cheeks thank you she knew getting kyler's permission was just one of the few doors she had to go through but for now he's is all that she needed
Lisa: she saw snow covering everything she saw thus she started to play in the snow wearing the pajamas she wore she of course fell as she was on the stairs but the snow covered ground saved her FLUFFFFFFFFFFYYYYYYYYYYY she yelled out as she continued to play to her hearts content
Kyler: The son of Zelos appreciated the little kiss. Was that a child's voice he heard? It appeared like so. Kyler nighed the treehouse and found a little girl playing. That was Liza. The child was under-dressed for a such a weather, and he was surprised she was still smiling from the cold. He almost screamed in concern. "Bad, bad girl!" He scolded. Kyler quickly closed in on the child and picked her up, carrying her back in without Cecilia.
Lisa: she cried she wanted to play with snow some moreNOOOOOO she yelled out load fluffffyyyyy she started to cry
Cecilia: she laughed at the situation as she rarely see kyler caring about something other than her and kayden
Kyler: Concerning himself not with her pleasures, he laid her on the couch. "Don't do that ever again," he scolded, believing this toddler would understand.
Lisa: No! she said as she crossed her arms she wanted to play in the snow she didnt care she was wrongly dressed she was a child all she thinks about is fun and games
Cecilia: she walked into the tree house seeing the sight she laughed as she took a photo of this moment using one free hand to hold the puppy. She wanted to remember this moment ...when suddenly the puppy wrangled out of her hands and went to lisa wagging its tail as if it was happy to see her
Lisa: she was angry but then she saw the puppy PUPPY!! she said as she gave the puppy a hug. The puupy obviously gave her a lick seeing this situation cecilia quickly opt out to record this wanting to see what kyler would do
Kyler: "No!" Kyler mimiced her tone and gestures. "You're not going out in that," he reprimanded. The son of Zelos then noticed the puppy and sighed in defeat. As long as the demigod was happy, he shouldn't concern himself much. The boy placed both the child and beast on the couch and sat beside them. He closed his eyes and reclined on the head rest.
lisa: as like any child as she saw kyler trying to doze off she did what any child would do she started poking kyler
Cecilia: upon seeing this she quickly went to pick up lisa keeping her as far and away from kyler as possible ok young missy you've gotten to enough trouble she said slowly putting her in her room now off to bed she saw the puppy following the child wondered of course if the puppy was send by her god parent to keep her company while she's here hmm...she placed the young child on her bed and as soon as she was on the pillow the child was asleep good night lisa.. she gave her a kiss and closed the bed to her room ensuring she was asleep before she left
Kyler: The son of Zelos agreed silently at Cecilia's gesture, thanking her while his eyes were closed. "thanks," he said. Kyler didn't want to overly attach himself to the child and left C.C to handle the situation. He could feel the hellhound trotting behind the two. Well, as long as it wont hurt C.C, he's fine.
Cecilia: last thing she saw before she closed the door was both lisa and the puppy cuddling with each other. She noticed how tired kkyler was thus she headed to the kitchen starting to prepare some food for everyone
Kyler: Since it was dawning, the son of Zelos looked at Cecilia. He stood up from the couch and proceeded to the kitchen. Feeling slightly awkward, he softly muttered, "May I cook this time?" Kyler had been working diligently to discover his hidden gift. Well, it wasn't really a gift but passable.
Cecilia: she stared at kyler as if he was mad but slowly saw his enthusiasm you sure? she asked a bit worried he'll go overboard... again
Kyler: "Yes," he replied. He approached the familiar pan and held it, looking back at Cecilia. "May I...do this alone?"
Cecilia: she stared at him wanting so much to say no but she knew she couldnt say no to him so she slowly left the kitchen giving kyler a worried glance a few times
Kyler: Before she left, he took her hand. "Wait, can I prepare for just you?" He asked, still not confident of his skills. The hellhound and demigod toddler could show more evident disliking; thus, lowering his esteem.
Cecilia: she quickly nodded yes Lisa already had lunch she said slowly and I dont think the puppy can eat human foods... she added quickly as she spied kyler in the kitchen
Kyler: The son of Zelos nodded. "Then leave it to me," he assured her, locking the kitchen door. Kyler washed his hands, opened the cupboards, arranged the utensils, and opened the flame. The son of Zelos had planned to outstand Cecilia with his Dutch cuisine. After chopping, boiling, frying, and others, Kyler had finally finished. He prepared the table, which was inside the kitchen, for two, setting the plates for an appropriate romantic theme. The table was filled with 4 dishes: Erwtensoep (thick pea soup), BamiGoreng (stir-fried egg noodles with garlic, onion, vegetables, meat, egg and chilli), Bitterballen (bite-sized Gouda cheese, tiny egg rolls, sliced local sausage), and Stamppot (mashed potato mixed together with different (also mashed) vegetables and usually served with a smoked sausage and some gravy). For dessert, he had prepared a simple mango graham cake, which was still refrigerated.
Cecilia: She heard Kyler lock the door and wanted so much to just go to the nymph sanctuary and search for the spare keys yet soon she noticed how childish her fears was Well now I know how mom felt...she said as she sat down at the sofa seeing how lisa and the puppy was asleep. She was at a lost on what to do next as she never really had free time, considering her life was mainly to look after people, from kyler to her mother What do I do now.. she said as she saw the remote on impulse she played with the remote flickering from one channel to another not really having a favorite thing to watch hmmm..soon enough she gave up and lie her head on the sofa looking at the sky soon falling asleep as she awaited kyler to call
Kyler: Yes, her fears were childish. Kyler wasn't cooking up human meat...yet. The son of Zelos, after an hour or so, had finished cooking. He opened the door and called for Cecilia; however, there was no reply. She had fallen into deep slumber, a fragile creation of Eros. How tantalizing was love? He never could answer. Kyler sat beside her and finger combed her hair. "Cecilia...?" He uttered softly, hoping to have not brought her back to a land of misery.
Cecilia: she didnt wake up as she was clearly tired from all the drama today, but then again she was never a light sleeper...
Kyler: The son of Zelos had sat beside her, attempting to tickle her to wake up. He smiled at how much of a deep sleper she was. It gave him more need/feeling to protect such innocent being.
OOC:and with that I'm gonna be mean again~
Lisa: as if on call that was the exact moment lisa decided to cry out for attention
Kyler: The son of Zelos, hearing the crying, retracted from Cecilia. He went to visit the room of the babe, honestly irritated of her existence. Although Kyler loved Cecilia, to love another individual was another duty. He could love Kayden; however, the son of Zelos had some connection with his son. For this child, she seemed like another innocent soul to shield from the world. She was a bother. While walking towards the room, he clutched his fists. There seemed to be another intention escaping him. No, not now. He can't. No, he shouldn't. Blood... blood. Kyler, get a grip on yourself, he chastasened himself.
OOC: I will be too.
Cecilia: upon hearing the cry she obviously woke up as being a parent she gotten use to being woken up not by the call of her name but by the cries of a child. However so she saw kyler moving toward the child she heard what he said but as like everything else she choose to not say a word as she stared at kyler's movement toward the child.
lisa: Being a child pure of all the 'anger' she smiled as she saw kyler however so it was different from the puppy whom sensed his intentions. The dog was on a defensive stance as he prepared from any wrong movement from kyler side
OCC: Mel, those were his thoughts. Nothing was said.
Kyler: The son of Zelos had withheld himself from an ordeal. With his back facing the love nymph, he glared at the mutt coldly as to intimidate it, which was another hobby of his. Clearly, that thing had to be dealt with first. It was fun to plan, no? He'd save the dog for later. It seemed like Cecilia was awake. The child's cry irritated him. He closed his eyes and faced the figure behind him. "Why must you raise children and animals here?" He asked with annoyance in his tone.
OOC:i know but the dog can sense it you know >.<
Cecilia: Upon hearing his question she laughed as she got up and picked the child up with ease and content the pup seems a bit calmed as well as she gave it a pat on the head I guess it just make this please homey.. she explained looking at the child I know how it feels like being left behind so I guess I'm just making sure lisa doesnt feel the same.. she hinted her feeling of being left in the dark as well as her life in her own family but of course nothing more was said beyond that
Kyler: The son of Zelos knew how much pain he was causing her. This was why he insisted for himself not to get into jail. Kyler's hand hardened, and so did his heart. "She doesn't have to be left with us." He insisted. If Cecilia wouldn't agree, something very bad might happen to the child. There was a certain irrational fear Kyler was having... of being replaced.
Cecilia:she lookds at him then at lisa well we do HAVE to send her away at some point and i think my parents would love to care for him.. but they're not here yet so they say I have to babysit for now.. why??
Kyler: "Nothing," he replied, hinting some tone of frustration along. The son of Zelos massaged his temples. He hated unnecessary noise: crying, begging, wailing---he hated them all. All those annoying sounds must be eradicated from this world. Kyler exited the room, walking past Cecilia. He had cooked up a nice meal; however, the mood was ruined by a child, further irritating him. Fortunately, the switch of moods weren't that obvious for the latter reason. The BC member simply stood at the porch, looking at the mountain. Maybe he should return.
OOC:in all honesty I dont know what to reply....
Community content is available under
CC-BY-SA
unless otherwise noted.