⌘Breeze Nightingale⌘
≋≋≋≋≋≋≋≋≋≋≋≋≋≋≋≋≋≋≋≋≋≋≋≋≋≋≋≋≋≋≋≋≋≋≋≋≋≋≋
Daughter of Zephyrus
The Ballet-Dancing Breeze
(This Character Belongs to Wonder)
Page Last Updated: 23 September 2012
This character has won the Character of the Month Contest.

This character will be counted as a Minor Character.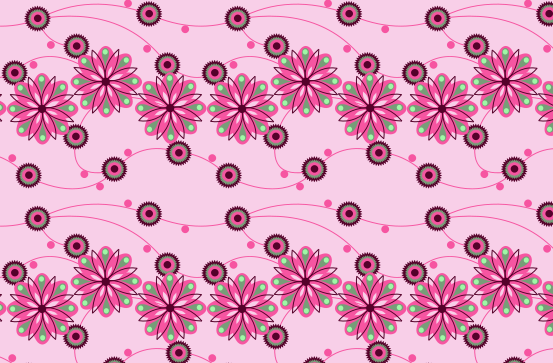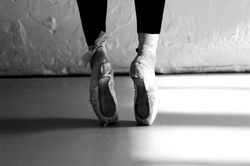 "
Yeah you may be good looking, but you're not a piece of art.
"

–Marina Diamandis, Power and Control
Frankie was born to two merchants, who sold illegal/stolen goods on the black market. Her parents where, by far, the poorest of the merchants and therefore didn't have enough to sell so couldn't make a lot of money.
Frankie however was blissfully unaware that both he parents were merchants on the black market and grew up a peaceful life.
But one day her parents were arrested after the police found their stolen goods in the basement. She, however, was put into an orphanage, only to be adopted by parents much worse.
Mrs. Tanbree was an old lady, with a strange liking to cats. Her husband was a rich, young business man, of course, he had earned most of his money in a different way, gold-digging.
The old lady instantly feel in love with Breeze and decided to adopt her. Her husband, who's name was Richard, was very sceptical at first, but eventually allowed it.
As she grew she was smothered in love by Mrs. Tanbree, but soon she grew quite ill and Richard was forced to look after her, by this time she was 15, Richard started playing little "games" with her.
Soon these "games" became more and more forced on her, soon it turned into full blown rape. Mrs. Tanbree however was deaf and couldn't hear her screams. Eventually Mrs. Tanbree succumbed to her illness and died peacefully in the middle of the night.
Soon, at school, one day she told her friend, Charlie, of what was happening. Charlie said they could run away, live in the forest forever, no one would notice, the could go anywhere.
So that night, before Frankie could suffer her adopted father's sick, twisted "games". She escaped, meeting Charlie near the water fountain in the park.
Charlie was the first person Frankie ever loved, but he never returned her feelings. Although he actually did, he knew he could never tell her, as he was afraid of ruining their friendship.
Frankie and him changed their surname to Nightingale, they were as free as birds now, without their parents.
Although this didn't last long, Charlie was out hunting in the forest one day when he was ambushed by an animal. He was lying there, slowly dying, until a strange man showed up.
The strange man walked over to him and pushes his flowing blonde hair away from his bloodied face. In his last words he asked the strange man, who was Zephyrus, to protect Frankie and keep her from harm.
Zephyrus, who was truly in tears from this tragic love story, agreed to protecting Frankie, soon the life in his eyes flooded away, leaving nothing but a lifeless body lying on the forest floor.
Zephyrus quickly found Frankie setting up a fire near an opening. He quickly changed his appearance to clone Charlie's.
Although he was trying to be Charlie, he was truly falling in love with Frankie, with her sunkissed skin and her deep, serious brown eyes. He decided to just admit it one day, and told Frankie that he loved her, and soon the two of them were in a serious relationship.
Soon though, by accident, Frankie became pregnant. Zephyrus understood this as a way to get her to true safety, away from the forest, so he asked her one day, and she agreed. The two of them found a little village by a lake.
They quickly bought a house and lived in the village for a while, but soon Breeze was born and Zephyrus had to leave as per usual, decideing it was time, he told Frankie the truth about what happened in the forest, and who he really was.
Frankie was shocked, but in the end the only thing she could do was cry, she became more depressed after Zephyrus left, and quickly turned to drink.
She became less and less able to look after Breeze, but promised herself that she'd stop drinking the next day. The promise was never fulfilled. Soon neighbours were complaining about her drinking, so the police decided to take her to rehab, weirdly, they left Breeze with a neighbour.
The neighbour's name was Tina Goldman, she was a striking young woman with golden blonde hair. She found Breeze highly annoying, but kept her anyway.
Frankie was tortured at rehab though and died, sadly, after she took an overdose to end her suffering. It is said that her last words were: "Must. Find. Charlie." and if you enter that room at midnight exactly the same words will replay through your mind forever, this was purely a story some people had made up to stop people from staying at that place, well at least the though it was.
Breeze didn't deal well to her mother's death, in fact, she didn't deal with it at all, she blocked to from her memory, but at night she started talking in her sleep, usually in Ancient Greek so no one could understand her, but occasionally she would talk in English, when she did, it was usually about her mother.
Tina was annoyed by her talking, as she needed her "beauty sleep", so she sent Breeze to sleep down in the damp basement, with rats and spiders and a ton of old stuff, like an old TV, broken toys and even a destroyed cat bed.
Breeze's true dream was to become a ballet dancer, although she never got any lessons she taught herself, watching old videos on the old TV she became quite skilled at ballet dancing.
Breeze was sleeping one night when a young man named Stephen creeped into the house. Stephen was a satyr and of course smelled Breeze in the house.
He managed to get Breeze out of the house and into his car before either she or Tina noticed. Breeze was knocked awake while they were speeding along the motorway at nearly 100 MPH. The two of them were being pursued by an Empusa, they managed to reach Half-Blood Hill before the Empusa actually attacked, weirdly, it's first target was Stephen, not Breeze. The Empusa managed to kill Stephen, Breeze ran over to help him but another demigod restrained her as two others defeated the Empusa.
After the Empusa was defeated they allowed Breeze to walk over to Stephen's dead body. Breeze bent over his dead body and found a knife in his coat pocket, she decided almost right away to keep this knife as a reminder of him. A couple of days after she entered camp for the first time she was claimed as a child of Zephyrus.
Hometown
Type of Childhood
Most Important Childhood Event
WIP
Type of Smarts
WIP
Religious Views
Hellenist
Earliest Memory
WIP
Firsts
Kiss =


Sex =
Love =

Relationship Status
Nicknames
Sign
Meaning of Sign
Element =


Ruling Planet =
Symbol =
Birth Stone =

Current Location
Camp Half-Blood

Pets
Likes
Dislikes
Fears/Phobias
Hobbies
Motto
Things He Won't Do
Person They Secretly Admire
Most Influenced By
WIP
Moral Compass
Most Important Person Before Camp
Most Important Person Now
WIP
Immediate Goals
Long Term Goals
| | |
| --- | --- |
| Vices | |
| Bad Habits | |
| Sleeping Habits | |
| Quirks | |
| | |
| --- | --- |
| Dream Job | |
| Current Job | |
| Quirks | |
| | |
| --- | --- |
| Colour | |
| Music | |
| Food | |
| Animal | |
| Book | WIP |
"Two things are infinite: the universe and human stupidity; and I'm not sure about the universe." ~ Albert Einstein
| | |
| --- | --- |
| Skills | |
| Weapon of Choice | |
| Strengths | |
| Weaknesses | |
| Quests Led | |
| Quests Been On | |
=Offensive
Children of Zephyrus have the ability to create gusts of wind, however, the stronger the gust, the more it drains them.
Defensive
Children of Zephyrus have the ability to create a dome shaped torrent of wind, roughly two to three time the size of the user, which can be used to block attacks for a very short time.
Children of Zephyrus have the ability to create a small tornado, about the size of the user, which can be used to block projectile attacks for a short time.
Children of Zephyrus have the ability to create large clouds which obstruct vision of everyone else.
Passive
Children of Zephyrus are stronger in the spring months.
Supplementary
Children of Zephyrus have the ability to hover or fly, however, the longer they fly the more it drains them.
Children of Zephyrus have the ability to call upon the winds to speed their movements or attacks; this can also be used oppositely to slow the movements or attacks of others.
Traits
Children of Zephyrus are generally left handed.
Breeze is very care-free and hyper young woman with a love for fashion design. She is known to suffer from Somniloquy, talking in her sleep, she usually talks in Ancient Greek while sleeping but on occasions she does talk in English. She also has Monophobia, a fear of solitude or being alone. She is also moderately skilled at ballet dancing.
| | |
| --- | --- |
| Reacts to a Crisis? | |
| Face Their Problems? | |
| Reacts to Change | |
| Alignment | |
| | |
| --- | --- |
| Attitude | |
| Personality | |
| Talents | |
| Social Skills | |
| Mannerisms | |
| Peculiarities | |
| | |
| --- | --- |
| One Word to Describe | |
| Best Physical Trait | |
| Worst Physical Trait | |
| Things to Change About Self | |
| Mental State | |
| Mental/Emotional Disorders | |
| Emotional Stability | |
| | |
| --- | --- |
| Greatest Fear | |
| Most at Ease When? | |
| Priorities | |
| Past Failures | WIP |
| Biggest Accomplishment | WIP |
| Darkest Secret | WIP |
| Secret Known by Anyone? | WIP |
| Personal Tragedy | WIP |
| Outlook on Life | |
| One Wish | |
| Character Flaw | |
Relationships With Others
| | |
| --- | --- |
| Ever Cheated? | No |
| Relates to Others? | WIP |
| Perceived by Strangers | WIP |
| Perceived by Lover | WIP |
| Perceived by Friends | WIP |
| Perceived by Family | WIP |
| First Impression | WIP |
| Family/Friends Like Most? | WIP |
| Family/Friends Like Least | WIP |
| | |
| --- | --- |
| Role Character Plays | Camper/Demigod |
| Inspiration Behind Creation | |
| Future Goals | WIP |
| Current Relationship | |
| Current Active RP's | None |
Community content is available under
CC-BY-SA
unless otherwise noted.