This character is not currently at camp, they are back home helping his family. (Temporary till Blue comes back).

Basic Info

Full Name:
Cameron
Jeom Sung-Hyuk (Registered Korean Name)
Titles:
The Twisted Note
Masked Musician
Music Spirit
Creation of Harmonia
Born/Created On:
15 April 1996
Current Age:
Immortal (Technically 19)
Sexuality:
Heterosexual
Relationship Status:
Single
Current Location:
Nymph Sanctuary
Affiliation(s):
Camp
Current Status:
Alive
Species:
Spirit
Nationality:
Olympian-Korean
Ethnicity:
Asian
Accent:
Neutral

OOC Plans & Info

| | |
| --- | --- |
| Inspiration: | Musician intended to play music for the Olympians, but was later adopted by a family |
| Love Interests: | None |
| Active RP's: | Page comments |
| Created Page On: | 11 February 2016 |
| Last Updated On: | 18 April 2016 |
| Plans: | He'll eventually end up dating Seung-yeon |

Appearance

| | |
| --- | --- |
| Model: | Lee Jong-Hyun |
| Gender: | Male |
| Eye Colour: | Brown |
| Hair Colour: | Brown |
| Height: | 5'11 |
| Weight: | 141 lbs |
| Blood Type: | O+ |
| Voice: | Baritone |
| Distinguishing Marks: | None |
| Body Style: | Fit |

Family & Childhood Info

Mother:
None
Father:
None
Creator:
Harmonia
Half-Siblings:
None
Full-Siblings:
None
Other Relatives:
Jeom Yoon-Ji (Adoptive Sister)
Jeom Ra-Yeol (Adoptive Father)
Jeom Seung-Mi (Adoptive Mother)
Home:
Mount Olympus
Schooling:
Athena taught him
First Kiss:
He hasn't kissed anyone
First Sex:
He's a virgin
First Love:
He hasn't been in love

General Info

Nicknames:
Cam
Native Language:
English
Language(s) Spoken:
English
Greek
Korean
Character Flaw:
Impossible for him to fall in love
Fears/Phobias:
Sharks
Snakes
Hobbies:
Singing
Music
Moral Compass:
North
Most Important Person Before:
Nobody
Most Important Person Now:
Not sure
Alignment:
Chaotic Neutral
Dream Job:
Famous Musician/Singer
Current Job:
Freelance Musician/Singer
Cameron is a very shy person, often needing multiple meetings in order to actually feel comfortable around someone. However when he is comfortable with someone, they would see how fun and outgoing her can really be without having the constraints put on him from his shyness. First meetings generally tend to be awkward for him, not only because he's shy, but because he doesn't know how to act most of the time he meets someone new.

Shyness aside, Cameron is also a hopeless romantic, and when he loves someone he'll think of the cutest and most sincere ways to show his affection towards them. Going as far as writing songs, booking entire concert halls to perform for them, etc. Most of his affectionate acts tend to be related to some sort of music, as it is his passion and he finds it easier to express himself through music.

Cameron one day hopes to be a widely famous singer, however he knows if he wants to do so that he needs to have a more entertaining type of personality and so he is constantly trying to overcome his shyness.

WIP

Up on Olympus, there was an abundance of music spirits, many of which were creations of Harmonia, and Cameron was no exception. Created on April 15th of the year 1996, Cameron spent most of his years maturing up on Olympus. Unlike most spirits or nymphs, Harmonia created Cameron initially as an infant so that he could go through the whole growing process. Only a year after his creation, Harmonia decided she didn't want to be tasked with raising Cameron from infancy to adulthood, and instead of just robbing the childhood years she wanted him to experience by aging him up, she simply sent one of her adult music spirits to South Korea, Busan to be exact.

While in Busan, Cameron was left at the doorstep of the Jeom family. Ra-Yeol and Seung-Mi Jeom were a couple in their late twenties by the time Cameron arrived on their doorstep, and since their was a fake note describing how Cameron's "mother" couldn't take care of him, the couple took pity on the small child and decided to go through the process of adopting him. Cameron legally became Jeon Sung-Hyuk, and he was treated as though he was actually Ra-Yeol and Seung-Mi's biological son.

Growing up, Cameron was a very lovable kid, always doing as he was told and never asking questions. And when his baby sister Yoon-Ji was born three years after his creation, Cameron took amazingly good care of her. The two were extremely close, and whenever Yoon-Ji needed protection, Cameron would be there to help her. Yoon-Ji was always going against Cameron's wishes, and despite getting in spats here and there, there was no denying just how close they were.

Cameron didn't grow any sort of knowledge of his real existence until he was fully grown and would stop aging, this took place in roughly 2014 when he technically nineteen years old. Harmonia had figured it would be a good time to finally explain to him where he actually came from. Harmonia had intentionally bumped into him on the streets, and Cameron was taken back when Harmonia introduced herself as his creator. After conversing, Harmonia told Cameron everything he wanted to know about himself.

It wasn't until 2015 that Cameron took an interest in actually going to camp, however he didn't want to leave Yoon-Ji behind. Lucky enough for him, Artemis had taken an interest in Yoon-Ji and she became a huntress in late 2015 around November. After Yoon-Ji left to go with Artemis, Cameron decided he'd go to camp, not arriving until February 9th of 2016.

Powers of a Music Spirit:

They can curse others to only speak in rhyming couplets that can take days or even weeks to wear off (depending on strength and number of people in the spell), the longer it lasts the more energy it drains.
They can curse others to sing everything, that can take days or even weeks to wear off (depending on strength and number of people in the spell), the longer it lasts the more energy it drains.
They have a minor ability to inspire the musical talents in those around them.
Their music can calm those around them for a short time.
As they are nymphs they do not age, remaining eternally young.
They have a telepathic/empathetic connection with nature and other nymphs.
They can sustain a high pitch with their voice, that is so loud it will temporarily stun anyone around them, its effects are temporary and it effects everyone around them, friend or foe. They can also do this with a musical instrument as well.
They can infuse magic into their song and 'charm-sing' another into doing their will or revealing a secret to them; the person will remain under the control of the charm-sing for a few minutes or until control is relinquished.
They have such a beautiful voice, that when they sing, people can't help but listen, this can often distract enemies while in battle.
They can play any musical instrument, even if they have never seen it before.
They have pitch perfect singing voices.

| | | |
| --- | --- | --- |
| Name: | Relation: | Feelings: |
| Harmonia | Creator | She always treated him well, and he's grateful for her creating him |
| Jeom Yoon-Ji | Adoptive Sister | He loves her so much and would do anything to protect her, he thinks of her as his actual sister over just being an adoptive sister |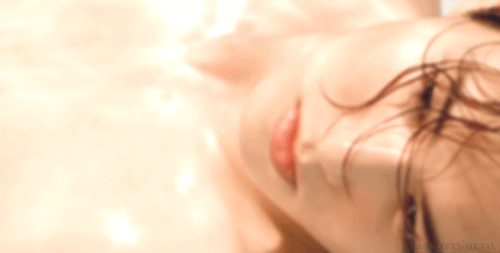 Community content is available under
CC-BY-SA
unless otherwise noted.