Name: Aspen Bane
Age: Seventeen
Parents: Honey and Sam Bane
Species: Satyr
Appearance: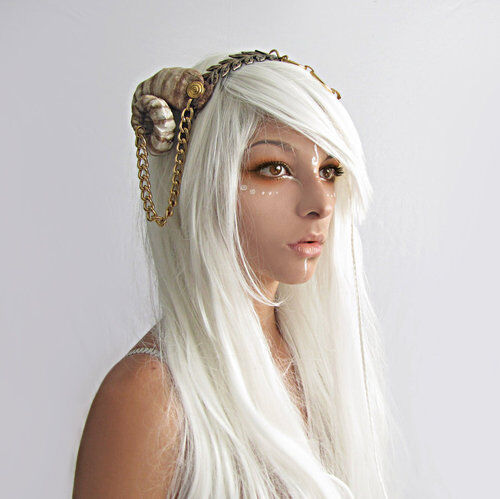 Personality: Aspen is a quiet and peaceful young Satyr who finds herself more like her mother than her father. She is kind and sweet and always friendly to everyone she ever meets. Aspen is extremely intelligent and very skilled when it comes to aiding demigods as her mother trained her well.
History:

Honey and her husband lived in the forest of Camp Half-Blood their whole life, but when Honey found out she was pregnant, she wanted to leave camp for once in her life and give her child the experience of living outside of Camp Half-Blood. Sam agreed that it could be good for all of them as a family, and while they were away from camp they could visit his family in Canada.
So when they reached Maine, Sam saved a young demigod from a manticore and Honey forced him to take the kid to Camp. She went to his family and explained what had happened and promised that he would be back. However, Sam never returned. Later, Honey learned that Sam was killed just before reaching camp half-blood, but the demigod had gotten there safely.
Once Aspen was born, Honey was heartbroken and unsure of how she alone could look after her new child but Sam's family offered to help her and raise Aspen. So as Aspen grew, they trained her to be a fighter and how to locate demigods. Honey used to tell her all about Camp Half-Blood and how her father risked his life for demigods. Aspen wanted to be the best satyr when she grew up. She wanted to risk her life every day to save demigods and bring them to camp. Honey even brought Aspen to Camp Half-Blood a few times through her childhood so she would one day know how to get there.
When Honey died from a brutal disease, Sam's family instructed her that it was her time to finally go to camp and so she did that. Thank's to all of Honey's training and prepping, Aspen was going to make a perfect protector for Camp Half-Blood's children.
Weapon: A celestial bronze dagger that once belonged to Sam's father, handed down to her by Sam's brother.

"결국엔 모든 게 어긋나 버렸어"  -The Orbiting Stars

Comments
You Have Been Claimed

This claim has been approved as a Satyr(ess?). You now need to make a page for them and a word bubble, if you aren't sure how to do this you can see the guide here. Once you have done that you can add your character's name to the cabin list located on the cabin pages and start role playing with your new character. If you have any questions feel free to ask a member of the Admin team.

"No wind is of service to him that is bound for nowhere."  -Wind

<createbox> width=30 break=yes buttonlabel=Create a New Character preload=Template:Character </createbox>
Community content is available under
CC-BY-SA
unless otherwise noted.