Name: Kate Garnet
Gender: Female
God Parent: Athena, Aphrodite, Eris
Mortal Parent: Carter Garnet
Appearance: Short Brown Hair, Brown eyes.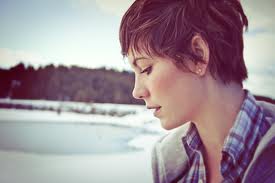 Personality: Kate is fair, loyal friend. She would rather be poor than rich. She's a straight A+ student and loves to read. Kate also has ADHD and Dislexia.
History: Carter met Athena at the college Carter was teaching at in London, England. They dated for a while before one day, Athena brought Carter a little baby. She gave him the child and explained everything about the Greek gods, goddesses and camp. Carter was shock for a while before he agreed to take the child and raise her.
Kate grew up with her father in a small apartment a few blocks away from the college and Kate went to a local public school. Kate liked the school and was one of the best students there. Kate didn't have much growing up so every summer Kate would be sent to the country side to stay with her cousins. She loved it there. She could run and play and do whatever she wanted but, one day she decided to cut her hair short and she did.
When Kate turned nine, she and her father moved to New York so she could have a better education and be close to camp. In New York, Carter got a job at a large company in Manhattan and Kate was sent to a private school close by. Kate was a straight A+ student and had many friends. During the summer Kate would help her dad at the office and she would hang out with her friends. When Kate turned eleven she helped out at the library with sorting books.
At fifteen, Kate got a job at a fashion company. One day on her way to work after school, an old lady stopped her begging for money. Kate was about to give her the money when, the old lady dragged her into a dark ally and tackled Kate to the ground. Then, the old lady turned into a harpy and attacked her. Kate kicked the Harpy in the gut and ran for her life. The Harpy followed her and she went to central park, where a satyr that was sent by Athena found her and gave her a dagger then helped her kill the Harpy. After that the satyr quickly took her to camp.
Weapons: Her Bow and Arrows
Every New Journey Begins with the First Step ~ Shadow 15:40, May 18, 2012 (UTC)
What was the satyr doing there? Was he like waiting for her to arrive? ♪ You don't have to be afraid to put your dreams in action, You'll never gonna fade you'll be the main attraction ♪" ~Make it Shine 15:51, May 18, 2012 (UTC)
Changed it Every New Journey Begins with the First Step ~ Shadow 15:58, May 18, 2012 (UTC)
You Have Been Claimed

This claim has been approved as a child of Athena. You now need to make a page for them and a word bubble, if you aren't sure how to do this you can see the guide here. Once you have done that you can add your character's name to the cabin list located on the cabin pages and start role playing with your new character. If you have any questions feel free to ask a member of the Admin team.

We accept the love we think we deserve ⋆ Bloom ⋆ 03:38, May 19, 2012 (UTC)
Community content is available under
CC-BY-SA
unless otherwise noted.