Rules/Guidelines/Worker List
Rules and Further Information on Pet Claiming

To edit this template, go here.
Continue on below to make your claim.

Summary of Rules/Guidelines

General Rules: The reason we have pet claiming, though it may seem silly to some, is that in the past we have had all sorts of users claiming to have crazy absurd and over the top pets. One user claimed their character had like 4 full sized dragons living at camp with her. Claiming is simply to ensure that no pets are over the top powerful, insane, large, unrealistic or in some cases not even real animals in Greek Myths or Real Life.

Pets, especially large pets or any pet with a special ability, need to make sense and be realistic, so we will now ask that all pets be claimed first, for approval.

Creatures not native to Northern America need to have a reason why they are there, how they got there, and how they are able to live there, as some creatures need a very specific environment to live in that Long Island does not provide.
Pets larger than say, Great Dane dogs, or pets that get that large and are generally wild creatures cannot remain in the cabin past adulthood. (Obviously Pegasi, Horses, etc. would be in the stables. Things like bears, hellhounds, etc. are things that get very large, too large for the cabin, but obviously not something you'd keep in the stables. Things like that would have to be trained/tamed and kept in the forest.
Hellhounds can ONLY be owned by children of Thanatos or Hades, and can only stay in the cabin as very young babies, as full grown adult hellhounds can be as large as a full sized garbage truck.
Pets should not have absurd abilities beyond what it would normally have, for instance an empathetic connection is fine between the owner and the pet, as long as it's explained why that connection is there, but a dog that flies would not be OK.
Pets must be somewhat realistic, something like an extremely deadly and poisonous snake hanging around a cabin would be absurd.
If a claim is completely absurd and the user is unwilling to change anything or the user decides to give up, those are grounds for denying a claim.
If a user does not edit their claim for over 7 days, it is subject for deletion

Things Not Allowed:

Pets never have the ability for speech, outside of their normal barks/growls/mews/etc. They can not speak like people, ever, no exceptions.

Info Needed for Claim

This is the information that must be in the claim:

Type of Pet
Character who owns pet
Pet name
Why does the character have this pet
Any special abilities
If the pet is larger than a horse or a pegasus, the animal can not be kept at or around camp, so you need to explain where this pet is kept when you are living at camp. Also, if the animal is normally dangerous in nature, such as poisonous snakes or more wild animals such as tigers, etc. If they stay in the cabin what precautions are taken if any, etc.

NOTE: It has come to my attention that user's working in pet claims have been asking on claims for even the simplest and most normal of pet where it is being kept, when it has always stated quite clearly IF the pet is LARGER than a horse or pegasus, or if the pet is dangerous in some nature like poisonous snakes or normally untamed/wild things like tigers/bears. If it is a simple pet, that most any mortal would have, birds, cats, dogs, etc., this question is not necessary. For instance, if the pet is smaller than a horse it's only logical it's with the camper in their cabin. If the pet is a horse or pegasus, it's logical that the pet is kept within the camp stables.

Be sure to sign your claim, please!

Claim Workers

Claims are run by the Administrative Services Department. Please keep in mind that all of us are here voluntarily, we do not get paid to run this site. Because of this, many of us have real life responsibilities to attend to also. We promise to get to your claims as soon as possible, but badgering us will not get them looked at any sooner.

Department Head


Department Administrators
These are the administrators in charge of this department in my absence.

Department Members
These are the rollback users who work in this department assisting me and the administrators here.

Department Helpers from other Departments
These are users who can accept claims, but don't generally help out in this department on a regular basis. All members of the administration team are able to accept claims.

Department Helpers
These are users who are not in the Administrative & Support department, but help get claims ready to be approved, so you may see them making comments to claims from time to time.

Need an image for your pet, or inspiration for one, check out these, if you see one you like just make sure to remove it from the gallery, thanks :-)

If you have any questions about how this template works, please see Demi, Thanks!
Claiming
Type the pet name into the box and click "Click Here..." to start your claiming process.
These are claims that are on hold, WIPs or have yet to be edited by a member of the Claim Workers.
Claim
Claim Owner
Last Edited On
Last Edited By
---
These are claims that have been looked at by a claim worker and are not yet ready to be approved.
Claim
Claim Owner
Last Edited On
Last Edited By
These are claims that have been denied. If a user has one here that was denied and wishes to resume working on it to fix it, please notify an Admin first.
These are claims that have been approved.
Claim
Claim Owner
Last Edited On
Last Edited By
Pets/Storm
The Unstable Ghost
02:54, 18 October 2021
Flopfish3
Pets/Star
ClanTully
05:32, 16 October 2021
Flopfish3
Pets/Vergilius
GaySea
05:06, 3 October 2021
Flopfish3
Pets/Biscuit
01:51, 9 August 2021
The Lonely Stargazer
Pets/Nétta
GaySea
16:06, 30 July 2021
GaySea
Pets/Bryce
KatKarker7
02:21, 27 July 2021
Flopfish3
Pets/Clair
Angelrydz1
22:33, 6 July 2021
Flopfish3
Pets/Bolt
WriterAndDreamer
03:39, 4 July 2021
Flopfish3
Pets/Pearl
Sylixx4
02:40, 22 May 2021
Flopfish3
Pets/Cherry (Greek name: Charis)
KatKarker7
11:58, 18 April 2021
Flopfish3
Pets/Sam
06:05, 9 April 2021
Flopfish3
Pets/Hamburglar
GaySea
06:03, 9 April 2021
Flopfish3
Pets/Otis
WhimsicalMagic
05:54, 9 April 2021
Flopfish3
Pets/Dip
05:35, 25 June 2020
Pets/Domino
10:54, 14 June 2020
Pets/Fang's Wolf
19:32, 10 June 2020
Pets/Sam's Dog
19:27, 10 June 2020
Pets/Dakota's Horse
19:22, 10 June 2020
Pets/Taylor's Dog
19:18, 10 June 2020
Pets/Krystal's Wolf
14:04, 24 May 2020
Pets/Thought and Memory
03:19, 18 May 2020
Pets/Ruby
02:02, 18 May 2020
Pets/Soratobu
19:06, 13 May 2020
Pets/Terra
10:15, 3 May 2020
Pets/Rose
10:15, 3 May 2020
Pets/Peidra
10:15, 3 May 2020
Pets/Lilo
10:15, 3 May 2020
Pets/Jüri
10:15, 3 May 2020
Pets/Amber
10:15, 3 May 2020
Pets/Narccis
08:20, 28 April 2020
Pets/Luna and Salem
14:45, 27 April 2020
Pets/Rhi's Kitten
19:25, 24 February 2019
Pets/Quinn's Persian Cat
19:25, 24 February 2019
Pets/Mouse- gift from Anjalika
19:25, 24 February 2019
Pets/Lani's Horse and Pegasus
19:25, 24 February 2019
Pets/Ozymandias
19:09, 19 December 2018
Pets/Nefaria Bastet
17:30, 19 December 2018
Pets/Sebastian Highland - Adolf
15:49, 16 August 2018
Pets/Flash
10:18, 1 May 2018
Pets/Byeol
03:04, 26 March 2018
Pets/Darcy
14:10, 3 February 2018
Pets/Zoey
22:00, 17 November 2017
Pets/Melody
22:00, 17 November 2017
Pets/Caramel
21:55, 13 November 2017
Pets/Kasey
02:46, 19 July 2017
Pets/Zoe's Bat: Esmeralda
02:46, 19 July 2017
Pets/Kassiani's dog - Naerys
02:46, 19 July 2017
Pets/Cecilia's Wolfdog - Havoc
13:09, 6 May 2017
Pets/Blaghden
13:39, 30 March 2017
Pets/Carlton's four dogs
09:50, 25 January 2017
Pets/Gek
09:47, 25 January 2017
Pets/Bella
03:13, 9 January 2017
Pets/Firebright
06:32, 8 September 2016
Pets/Hope
16:47, 31 August 2016
Pets/Sir Maximus Rabbiterus
13:40, 6 June 2016
Pets/Grace
10:28, 25 April 2016
Pets/Red
22:35, 25 March 2016
Pets/Steven's kitten
06:17, 10 January 2016
Pets/Barb
14:18, 25 December 2015
Pets/Kasey's Puppy
00:33, 17 December 2015
Pets/Hipatia
22:46, 14 December 2015
Pets/YuYu
09:12, 4 November 2015
Pets/Tyrkouáz
20:34, 17 September 2015
Pets/Nevermore
13:56, 13 September 2015
Pets/Vipera
17:26, 14 July 2015
Pets/Aviator
01:26, 11 July 2015
Pets/Seraphim
00:47, 20 May 2015
Pets/Baryshnikov
04:26, 25 April 2015
Pets/Maguayan
01:21, 20 April 2015
Pets/Winnie
01:14, 20 April 2015
Pets/Beri
10:27, 12 April 2015
Pets/Huckleberry
06:26, 8 April 2015
Pets/Pilot- Wil Fitzgerald
09:21, 17 March 2015
Pets/Melanie's Owl - Sophie
21:48, 13 March 2015
Pets/Spectre
13:25, 5 February 2015
Pets/Oreo
15:51, 4 February 2015
Pets/Caligo
15:43, 4 February 2015
Pets/Astra
15:39, 4 February 2015
Pets/Hedwig
15:23, 4 February 2015
Pets/Penthesilea
11:07, 29 December 2014
Pets/aeris
01:16, 25 December 2014
Pets/Ares
04:51, 21 December 2014
Pets/Misty
02:14, 21 December 2014
Pets/Obsidian
02:00, 28 November 2014
Pets/Chrysanthemum
01:37, 23 November 2014
Pets/Charlie
01:28, 23 November 2014
Pets/Asyline's Snowy Owl
19:35, 13 September 2014
Pets/Astrid's cat
02:16, 12 September 2014
Pets/Dust
00:16, 26 August 2014
Pets/Sky
03:03, 10 August 2014
Pets/Sydney's Owl
11:12, 26 July 2014
Pets/Cheryl's two lynxes
11:11, 26 July 2014
Pets/Rosella's Crow
11:11, 26 July 2014
Pets/Rebbeca Hylton's Pegasus, Louie
11:10, 26 July 2014
Pets/Hugo's Raven-Claudius
11:10, 26 July 2014
Pets/Kujo
11:09, 26 July 2014
Pets/Penny
11:09, 26 July 2014
Pets/Vanessa's Dog
11:08, 26 July 2014
Pets/Solomon
11:07, 26 July 2014
Pets/Serina's German Shepards
11:07, 26 July 2014
Pets/String
11:06, 26 July 2014
Pets/Veruschka's Red Fox-Sorina
11:06, 26 July 2014
Pets/Lilian's Pet Gecko, Fred
11:05, 26 July 2014
Pets/Hoshiko's Huskies
14:15, 24 July 2014
Pets/Gray
14:14, 24 July 2014
Pets/Paige's pegasus, Michael
14:14, 24 July 2014
Pets/Lailani's Hellhound, Diwata
14:14, 24 July 2014
Pets/Jae's Horse
14:13, 24 July 2014
Pets/Ziva
14:13, 24 July 2014
Pets/Vic's Automaton Dragon
14:12, 24 July 2014
Pets/Ty's Griffin
14:12, 24 July 2014
Pets/Tula's Sheepdog
14:11, 24 July 2014
Pets/Trey's Dog
14:11, 24 July 2014
Pets/Trenton's Puppy
14:10, 24 July 2014
Pets/Totoro the Kitty
14:10, 24 July 2014
Pets/Thomas' Wolf
14:10, 24 July 2014
Pets/Takeshi's Spider Monkey
14:08, 24 July 2014
Pets/Skittles
14:07, 24 July 2014
Pets/Shira's tigers
14:06, 24 July 2014
Pets/Shiloh's Donkey
14:06, 24 July 2014
Pets/Serra's Canary
14:06, 24 July 2014
Pets/Scott's Automaton Dog Wallace
14:05, 24 July 2014
Pets/Sasha and Viktor
14:04, 24 July 2014
Pets/Ryann's Pegasus
14:03, 24 July 2014
Pets/Ruth Althea's Pegasus
14:03, 24 July 2014
Pets/Remi's Dog
14:02, 24 July 2014
Pets/Ori's dog
14:01, 24 July 2014
Pets/Olivia's Beagle
14:00, 24 July 2014
Pets/Nev's Zebra Shark
14:00, 24 July 2014
Pets/Naomi's Parrot
13:59, 24 July 2014
Pets/Nancy's Pets
13:59, 24 July 2014
Pets/Mia's Wolf
13:57, 24 July 2014
Pets/Meaghan's Puppy
13:55, 24 July 2014
Pets/Meaghan's Dog
13:55, 24 July 2014
Pets/Matthew's Bunny
13:54, 24 July 2014
Pets/Marcella Nicolae's Gypsy Vanner Horse
13:54, 24 July 2014
Pets/Marceline's Dog
13:54, 24 July 2014
Pets/Makena's puppy
13:53, 24 July 2014
Pets/Luthers leopard
13:53, 24 July 2014
Pets/Luthers kittens
13:53, 24 July 2014
Pets/Luna's wolves
13:52, 24 July 2014
Pets/Luna's Dog
13:52, 24 July 2014
Pets/Lily's Pegasus
13:51, 24 July 2014
Pets/Lillian Blue's Fox
13:50, 24 July 2014
Pets/Light
13:50, 24 July 2014
Pets/Ligeia's Lamb
13:49, 24 July 2014
Pets/Lexi Mansin's Bunnies- Thumper and Dex
13:49, 24 July 2014
Pets/Leonor's Cat
13:47, 24 July 2014
Pets/Leon's Gecko
13:47, 24 July 2014
Pets/Leia and Tiffany's puppies
13:44, 24 July 2014
Pets/Lane's eagle/panther
13:43, 24 July 2014
Pets/Kuke's Jack Russell
13:42, 24 July 2014
Pets/Kiska
13:37, 24 July 2014
Pets/Karen's Dog
13:37, 24 July 2014
Pets/Juliet's Pegasus
13:36, 24 July 2014
Pets/Jin's Kitten
13:35, 24 July 2014
Pets/James's eagle
13:34, 24 July 2014
Pets/Jagger's Basset Hound
13:34, 24 July 2014
Pets/Jacob's Kaimanawa
13:34, 24 July 2014
Pets/Homer's pegasus
13:33, 24 July 2014
Pets/Hailey's Pegasus
13:33, 24 July 2014
Pets/Essence's Pegasus
13:32, 24 July 2014
Pets/Dor's Fox
13:31, 24 July 2014
Pets/Devan's Mecklenbruger
13:31, 24 July 2014
Pets/Demetria's Pet
13:30, 24 July 2014
Pets/Dan's English Bull dog
13:30, 24 July 2014
Pets/Dallas' Dog
13:29, 24 July 2014
Pets/Clara's dogs
13:29, 24 July 2014
Pets/Chubbi and Seoul
13:28, 24 July 2014
Pets/Chayton's Buzzard Hawk
13:27, 24 July 2014
Pets/Catalina's Cat
13:27, 24 July 2014
Pets/Camilla's Black Cat
13:25, 24 July 2014
Pets/Callista's Owl
13:24, 24 July 2014
Pets/Caitlyn Edison's Cat
13:24, 24 July 2014
Pets/Coral, Pearl's Pegasus
15:40, 23 July 2014
Pets/Skylar's Cat and Glen's Dog
19:15, 5 May 2014
Pets/Nika's Mice
04:01, 29 March 2014
Pets/Natalie's ocelot and tiger cubs
22:01, 22 March 2014
Pets/Laika
21:29, 22 March 2014
Pets/Amanda's cat, Diana
18:04, 8 March 2014
Pets/Ajax's Pegasus
15:52, 7 March 2014
Pets/Hidden the ferret
15:19, 6 March 2014
Pets/Carmen's Belladonna
16:48, 2 March 2014
Pets/Connor
20:43, 18 February 2014
Pets/Broedy Maslow's Dachshund
07:20, 16 February 2014
Pets/Brock's Hellhound
07:20, 16 February 2014
Pets/Blake Taylor's Screeching Owl
07:18, 16 February 2014
Pets/Ivy's Horse
23:09, 14 February 2014
Pets/Kate's Horse
01:09, 12 February 2014
Pets/Automaton 135's Kitten
09:59, 1 February 2014
Pets/Austin's stymphalian owl
09:59, 1 February 2014
Pets/Aura's Pegasus
09:58, 1 February 2014
Pets/Ashtyn's Kitten
09:57, 1 February 2014
Pets/Aris' Wolf
09:56, 1 February 2014
Pets/Aria's Automaton Dragon -
09:56, 1 February 2014
Pets/Aquamarine's Pegasus
09:55, 1 February 2014
Pets/Annie's Dalmatian
09:55, 1 February 2014
Pets/Amanda's Maine Coon
09:46, 1 February 2014
Pets/Ali Melanthe's Tiger Cub
09:44, 1 February 2014
Pets/Alex's hellhound
09:43, 1 February 2014
Pets/Alec's Wolf
09:43, 1 February 2014
Pets/Aisha's pet lab Stone
09:37, 1 February 2014
Pets/Aerin's Cat-Butterball
09:36, 1 February 2014
Pets/Teddie's Pet Rock
15:53, 27 January 2014
Pets/Julia's Dogs
15:49, 27 January 2014
Pets/Julianna's Siamese Kittens
16:40, 26 January 2014
Pets/Lanson's Robotic Wolf
03:05, 25 January 2014
Pets/Calixto's Rook
03:03, 25 January 2014
Pets/Chantelle's Stag
02:26, 25 January 2014
Pets/Marie-Ann's canary,sunny
01:03, 25 January 2014
Pets/Skylar's Kitten
21:26, 24 January 2014
Pets/Holly's Hellhound
21:24, 24 January 2014
Pets/Diara's Egyptian Mau
21:24, 24 January 2014
Pets/Courtney's Puppy
21:23, 24 January 2014
Pets/Cori's Mare
21:23, 24 January 2014
http://screencast.com/t/KGzrzH8R = How to approve a pet claim
{{Approve}}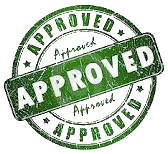 {{Deny}}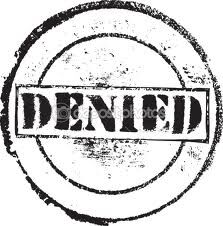 Pet Pages
When making a pet page, please always remember to title the page like [[Pet Owner/Pet]]. The only categories that should be used are the "Pets" and "user category that owns the page", nothing else. Examples can be seen below:
| Pet | Pet Owner | Last Edited On | Last Edited By |
| --- | --- | --- | --- |
| Aiyana Renato/Storm | The Unstable Ghost | 03:07, 18 October 2021 | The Unstable Ghost |
| Bryce (Messenger Bird) | KatKarker7 | 09:31, 28 August 2021 | KatKarker7 |
| Ellie Williams/Biscuit | | 01:47, 9 August 2021 | The Lonely Stargazer |
| Serendipity Johnston/Otis | WhimsicalMagic | 14:14, 20 July 2021 | WhimsicalMagic |
| Aeon Mark/Cherry | KatKarker7 | 05:42, 30 April 2021 | KatKarker7 |
| Cherry/κεράσι | KatKarker7 | 07:19, 21 April 2021 | KatKarker7 |
| Jasper Meng/Soratobu | | 03:13, 9 June 2020 | |
| Logan Hunter/Narccis | | 16:11, 28 April 2020 | |
| Caleb Summers/Brunelleschi | | 23:45, 8 April 2020 | |
| Gage/Hop | | 19:21, 24 February 2019 | |
| Minka Collias/Nefaria Bastet | | 02:50, 18 December 2018 | |
| Sebastian Highland/Wolfric | | 15:49, 16 August 2018 | |
| Zane Khyllian Lystad/Firebright | | 12:12, 15 June 2017 | |
| Damon Lawson/Blaghden | | 14:25, 30 March 2017 | |
| James Graecus/Gek | | 08:28, 27 January 2017 | |
| Dove Paxton/ Hope | | 12:20, 5 September 2016 | |
| Audrey Finn/ Kasey | | 12:20, 5 September 2016 | |
| Carlton Fairchild/Fortá, Yee, Aehra and Nerò | | 03:33, 17 August 2016 | |
| Aria Sinclair/Grace | | 09:57, 30 May 2016 | |
| James Spall/Red | | 09:57, 30 May 2016 | |
| Arabella Carmichael/Bella | | 23:14, 8 February 2016 | |
| Terrence Smith/Ares | | 03:45, 5 October 2015 | |
| Lennon James/Aviator | | 00:48, 18 July 2015 | |
| Wilbur Carter Fitzgerald/Pilot | | 20:48, 23 May 2015 | |
| Yavanna Witte/Foo Foo & Cotton | | 01:14, 20 April 2015 | |
| Justin Mirase/Pets | | 00:50, 20 April 2015 | |
| Natalie Coceancig/Fenneck and Jonti | | 22:14, 14 March 2015 | |
| Colum McLoughlin/Faloffle | | 23:15, 27 February 2015 | |
| Fynn Schönberg/Cersei & Jaime | | 23:11, 27 February 2015 | |
| Adeline Schulten/Dust | | 00:55, 26 August 2014 | |
| Brock Garreth/Pidgey & Pudgey | | 18:38, 9 August 2014 | |
| Korsan/Cricket | | 16:54, 5 July 2014 | |
| Amatae/Robyn48 & Nem0 | | 15:49, 5 July 2014 | |
| Rex Gadway/Perri | | 14:13, 4 April 2014 | |
| Alfred Stannis/Pets | | 19:39, 14 March 2014 | |
| Satoru Nakamura/Hidden | | 17:02, 6 March 2014 | |
| Gale Woode/String | | 10:23, 3 March 2014 | |
| Stan Gold/Solomon | | 10:12, 3 March 2014 | |
| Carmen Davis/Belladonna | | 10:08, 3 March 2014 | |
| Aisha Dent/Stone | | 10:23, 5 February 2014 | |
| Marie-Ann/Pets | | 17:22, 2 February 2014 | |
| Melyssa Flynn/Pets | | 22:12, 11 January 2014 | |
| Rosella Pearl Shaw/Pets | | 08:06, 30 December 2013 | |
| Jonas Queen/Pets | | 02:59, 10 December 2013 | |
| Lexi Mansin/Maple | | 02:46, 10 December 2013 | |
| Amanda Foster/Diana | | 13:40, 1 December 2013 | |
| Skylar Lune/Tourni | | 12:45, 12 October 2013 | |
| Nyx's Cabin/Hemera | | 19:10, 20 September 2013 | |