Type of Animal: Dog (Mini Dachshund)
Owner: Broedy Maslow
Why Does He Have This Pet: The night after Broedy joined Camp Half-Blood he was exploring around when he heard a barking noice. He walked outside past the gates and so the poor puppy limping. Broedy ran and picked up the porr pup adn took it to the infermery. A healer told Broedy that the puppy had a broken leg. Broedy stayed with the little puppy all night and day until he got better. But one night he noticed on the collar there was a not and it said "I sent you this puppy so you would feel a little more like a normal child and so you could have a somewhat normal life." Broedy decided to name him Roscoe and they have stayed together the whole time they have been at camp.
Abilities: Roscoe and Broedy have a telepathic link together and help each other with their challenges.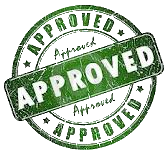 Community content is available under
CC-BY-SA
unless otherwise noted.