Character who owns pet: Fang Maine
Pet name: Serigala Bayang or Ser for short (it means Shadow Wolf in English)
Why does the character have this pet: Ever since Fang got to camp, she always wanted a pet. She was jelous of onther campers having a pet and she wanted on for her own. But she doeasn't want just a simple pet. She always prayed for her mom to give her a pet, not just to have fun but something that will also protect her and help her in battles. Nyx has heard of her prayers and sent a wolf to the forest to be her pet. One day, Fang was exploring in the forest when she found a lost wolf. She hid behind a tree but the wolf had found her. She was surprised that the wolf didn't bite or hurt her so she went near it. She noticed a parchment tied around its neck and red it:
Dear Fang,
How's camp going? This wolf is yours. Name him whatever you want. It will help you and protect you in battles. Take care and have fun.
Your mom,
Nyx
Fang prayed silently: Thanks Mom. She named her wolf Serigala Bayang, Malaysian for shadow wolf.
Any special abilities: Nope. Just abilities of a normal wolf.
If the pet is larger than a horse or a pegasus, the animal can not be kept at or around camp, so you need to explain where this pet is kept when you are living at camp. Also, if the animal is normally dangerous in nature, such as poisonous snakes or more wild animals such as tigers, etc. If they stay in the cabin what precautions are taken if any, etc.: At the forest

You! Stop right there! Now, cry for me! -Angeli di Angelo

11:31, July 19, 2013 (UTC)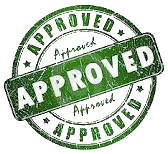 Community content is available under
CC-BY-SA
unless otherwise noted.