Type of pet: Gecko (Most of the time)
Owner:  James Graecus
Name: Gek
Gender: Male
 Why the character has this pet: It was a present from Iris for James's 9th birthday.
Powers (if any): 
Gek has a mental/telepathic link with James and can be used as a spy by James.
Where it is:  When he isn't spying or in combat, Gek can be found curled around James's ear.
TheLordOfTime123 (talk) 08:39, January 23, 2017 (UTC)
Comments
Hai there dearie! I'm Dolt~! X3 I'm one of the two claim checkers around here and I'll be checking your pet claim for today. Unfortunately, you have to have a claimed character before you can put up a pet for claiming. So be sure to finish Jason first, I'm sure me and the other claim workers would be delighted to check your demigod claim :3

And when the night comes, I will have to go. Because right now I want to hold you so close ~ Dolt 
Since the character owning this pet has been claimed, this pet claim has been taken off hold, now on to my comments
The telepathic link between the two is fine but, Gek being able to turn into a lion, cobra, and a wolf is to OP. I think it would be OP if the pet could turn into any other animal beside the one it already is.

"When words fail, Music speaks." ~ The Musician

Sure thing, ill take it out know. TheLordOfTime123 (talk) 08:32, January 25, 2017 (UTC)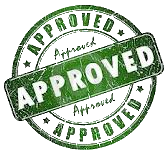 Community content is available under
CC-BY-SA
unless otherwise noted.