Jüri is a German Shepherd puppy owned by Alena Beckenbauer; he lives with her in Cybele's Cabin.
Shortly after arriving at camp, Alena found herself missing some aspects of normal life in Cologne, Hanover, or such like. So, she decided, to make herself feel like a "normal" teenager instead of some hybrid freak, she would adopt a puppy. However, during a visit home to see her dad (albeit short as she did not want to put him at risk) he gave her one of the puppies that their dog had given birth to - this was Jüri, who she then proceeded to bring back to camp as a memento of old life and of her father. Since this time, she's become much happier.
He doesn't have any special abilities - he's just a German Shepherd puppy, and Alena's happy with him as is.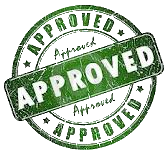 Community content is available under
CC-BY-SA
unless otherwise noted.