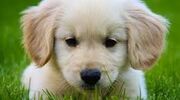 Type of Pet: Golden retriever puppy
Character who owns pet: Summer Greenwell
Pet name: Misty
Why does the character have this pet: Being a soft hearted girl, Summer found Misty in an alleyway and decided to take her home. Her father was shocked when Summer walked in the door with a scrawny Labrador puppy, but Summer was eleven and her father reluctantly let her have the dog. Summer's stepmother, Sylvia, hated the dog but let it stay because it gave Summer something to do. A while after Summer found Misty, the dog was well-fed and not nearly as scrawny. After Summer left for camp, Misty was terribly devastated so when her father called Summer, she took a cab back home and reunited with Misty. Summer worried what her cabin mates would think, but she decided she didn't care and took Misty to camp with her.
Special abilities: None, just a normal dog
--Summer4ever (talk) 01:46, December 21, 2014 (UTC)Summer4ever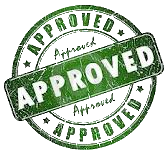 Don't forget to provide an image for the pet, okay? :)

Smile and wave, boys. Now that's the worst disguise ever. ~Alias Kit

Just did
Summer4ever (talk) 02:14, December 21, 2014 (UTC)Summer4ever
Community content is available under
CC-BY-SA
unless otherwise noted.