Owner: Rhi Stark
Pet name: Adieu Stark (yes the kitten has a surname)
Why: Rhi found Adieu on her bunk a few days after she got the Head Counsellor position, with a note that read "Congratulations dear. I'm proud of you. ~Morpheus". She loved the gift and named the kitten Adieu, and gave it her last name.
Any special abilities: Nope, she's just a regular kitten.
Where: Adieu lives in the Morpheus' Cabin, she loves sleeping on Rhi's clothes.
"It's better to be unhappy alone than unhappy with someone." -Marilyn Monroe 13:28, June 9, 2012 (UTC)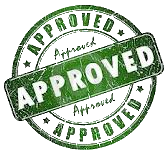 DaMigster  ~At your service! 13:30, June 9, 2012 (UTC)

Community content is available under
CC-BY-SA
unless otherwise noted.