Rain
Ryann was having a walk near the stables, when she noticed a beautiful white pegasus a few steps away from her. She got closer to it, and saw a note on it. She was curious so she opened it. To her surprise the note read: "Her name is Rain. Care for her. ~Iris". Ryann was extremely happy for this gift and of course kept Rain. The two created a strong bond between them, and now Ryann visits her every single day.
Rain has a telepathic link with Ryann and can find her when she needs her help.
She lives in the Stables.
"Dance is the hidden language of the soul"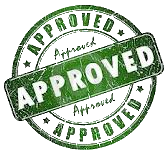 ~ ~ ~ ~   Lotto 17:08, January 31, 2012 (UTC)

Community content is available under
CC-BY-SA
unless otherwise noted.