Type of Pet: Bunny Rabbit

Character who owns pet: Christina Archos

Pet name: Sir Maximus Rabbiterus

Why does the character have this pet: She always wanted one and thought it was cute

Any special abilities: Sir Maximus Rabbiterus has a particularly disturbing voracious appetite--"You humans are such sad and weak, foolish creatures." - Lust (talk) 05:05, May 29, 2016 (UTC)
Comments
Yo. I think it's Christina Archos, eh, Shad?
One question. Where did she get the rabbit? Tried to look in her history, but none. :)
If you were to write a story with me in the lead role, it'd certainly be . . . a tragedy.

Whoops, eh eh. Cynthia was Christina's beta name.
I was thinking maybe in the forest? I also wanted there to be a nymph/spirit for the bunny.

Waaaaaaaaaaaaaait I'm confuse... does this mean the bunny is actually a nymph?
Behind those cold hard computer screens.....

There's a human heart beating away its emotions…
It was my impression that Nymphs are bound to something, and I wanted to have a Nymph bound to Sir Maximus Rabbiterus. Sir Maximus Rabbiterus and the Nymph I want are different, but Lepus is bound to Sir Maximus Rabbiterus.--"You humans are such sad and weak, foolish creatures." - Lust (talk) 20:06, June 2, 2016 (UTC)
ok then nothing more to complain about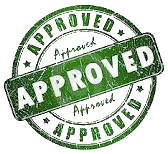 Community content is available under
CC-BY-SA
unless otherwise noted.