Name: Zoey
Gender: Female
Type of Pet: Goat
Character who owns pet: Theodore Beauregard
Why does this character have this pet: Theodore saw the poor creature (sent by Cybele) with an injured leg in the forest. Noticing the injury, Theodore helped the creature, and by the time the goat's leg was healed, the two of them created a bond with each other. The goat followed Theodore everywhere, and Theodore decided to keep her, naming her Zoey.
Any special abilities: None
Home: Theodore's room in Cybele's Cabin
Age: 1 year

"When I hear about you, I can laugh now." ~Daichi

comments
I see no wrong in this soo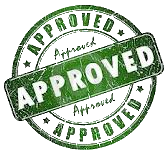 Behind those cold hard computer screens.....

There's a human heart beating away its emotions…
Community content is available under
CC-BY-SA
unless otherwise noted.