Dream
The following message took place during a dream:
Dear Cheryl,
Two of my children have stayed in the Lotus Casino for a very long time now. I haven't gotten the chance to actually retrieve them since I am so busy watching over my other children who are scattered around the world. I would like to ask your half-siblings who are running the cabin but I figured that they have too much on their hands already. I ask that you travel to the Casino and guide your half-siblings safely back to camp.
-Your father, Dionysus
General idea
Character: Cheryl Anders
God Parent: Dionysus
General Idea: Two of Dionysus' children have always been stuck in the Lotus Casino and Dionysus hasn't gotten the time to send a satyr and guide them back to camp. Dionysus asks Cheryl and a couple of her friends if she can travel to the Casino and guide the two back to camp safely.
Location and Monsters
Camp- questors meet up here
Airport- NY airport. take plane to Las Vegas, Nevada
Airport- Depart from plane, attacked by 5 hellhounds here
Taxi- Discuss where their next move
Hotel- afternoon, arrive at a hotel (not the Casino!), attacked by two harpies in an empty room, stay for a night
Taxi- drive down to the casino
Lotus Casino- look for Cheryl's half-siblings, finds them, attacked by an Empousai who wanted to attack the half-bloods [two siblings]. they steal a car for transportation
Car- drive down to the airport, explain the half-siblings who they are and what the greek gods are
airport- fly down to long island
camp boarders- reach camp, no monster attacks.
End game: once the questors find the two children of Dionysus, they steal a car and drive back to the airport. on the drive to the airport, the questors explain to the Dionysus kids about their background and everything about the greek gods etc... they fly back safely to camp.
Questors
Cheryl Anders, daughter of Dionysus, owned by Pandora (leader of the quest)
Marcellus Ryder, son of Hades, owned by Hydro
Kevin Blazer, son of Pandia, owned by Broken
Sig!

"Oh my glob!! Drama bomb!"~Pandora
Comments
What do you mean by the empousais were guarded by wine spirits sent by Dionysus? Why send his child Cheryl instead of a mere satyr or the spirits?Such is life~ lol.

Broken
okay fixed. >.<" (for the empousais thingy) for the next question u had, Dionysus send Cheryl because he wanted to make sure that both of his children were safe and that demigods could explain things better than satyrs or spirits since they have gone through the same thing she has. (basically he wants a person who can really explain things and make a person calm... if that makes sense.... XD)

"Oh my glob!! Drama bomb!"~Pandora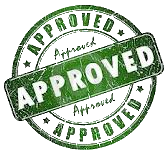 Such is life~ lol.

Broken
Community content is available under
CC-BY-SA
unless otherwise noted.