Dream
The following message took place during a dream:
Dear Justin,
Something big has happened, Justin. The other day, the goddesses had a party. Your mother Athena was having a chat with Hecate and Iris when a shiny golden sword appeared on the table next to them. All three goddesses noticed the sword, probably because something was written on the surface of the sword: "To the most powerful goddess of all". This had caused a huge conflict between the three goddesses, because all three of them claimed to be more powerful than the others. While they were fighting, someone sneaked into the party and stole their weapons: Athena's spear, Hecate's staff and Iris' necklace. This had caused a bigger conflict: they blamed each other for stealing their weapons. If this conflict doesn't end, it will soon turn into another Trojan War. I love concord and hate this fight a lot, so I'm asking you to go find who is behind this conflict and who has their weapons. I've used my powers to locate the owner of the golden sword, and found out that the owner is now in Washington DC, and the owner is a war deity. The war deity cast a protection spell on this so these are the only information I can get. However, I don't think this war deity stole the weapons, because the weapons can only be used by the goddess' servant, children or gods that has the same powers. Find the war deity and ask her for information about the weapons. One more advice, take a child of Zeus, Hecate, Hades and Aphrodite. Those demigods will help you a lot. The children of these gods are typically useful in previous quests as I saw.Take this piece of gold. I took it from the sword. Ask Hecate's child to locate the owner when you reach Washington. Be hurry before another war happen. You have my blessing.
-Harmonia
Summary
A war deity was out of the blue and decides to have some fun. The deity used the Golden Apple trick of Eris, but now replaced it with a golden sword that said: "To the most powerful goddess of all". Athena, Hecate and Iris saw this and argued with each other to be the owner of this sword. However, during the argument, someone sneaked in and stole weapons of all three of them: Athena's spear, Hecate's staff and Iris' necklace Harmonia - loves peace and afraid of having another Trojan War - use her power to get information of the owner from the sword, and she found out that the owner was a war deity who is currently in Washington DC. Harmonia sent Justin on a quest to get the weapons back, and she suggested him who he should bring along.
End game
Turns out, it was Enyo who was behind this conflict. Enyo had to make the confloct because someone had kidnapped one of her most favorite daughter and blackmailed her to do this. And finally, the questers found out that the people who had kidnapped Enyo's daughter was also the one who stole weapons, and they are Arke (Iris' twin sister and messenger of the Titans), Emmett - A rogue child of Athena and May - a lampade nymph and servant of Hecate. They did all of this because they want to cause a war, and the Titans could rise up at the right moment and defeat the Olympians.
Gifts after quest
Each of the questers will receive a blessing from Harmonia and Enyo. (Gifts after quests might change, still need to discuss)
Locations and Monsters
• CHB Borderline: Start the quest
• Road Farm, surrounded by trees (CHB's Road): Meet a Myrmeke and an Empousai.
• Bus Station: Take a bus to Washington DC.
• National Museum of American History (Military Section): Meet Enyo and after met her, meet a Minotaur
• Train Station: Get on a train to Fort Worth, Texas.
• Fort Worth, Texas: Meet a Gorgon before change trains to get to Mount St. Helens, Skamania County, Washington.
• Mount St. Helens: Meet Hephaestus.
• Hollywood, LA: Go to the Underworld and find the cave where the kidnappers locate, deal with a dragon when meet the kidnappers in their cave.
Questers
Quest Giver: Harmonia
Questers:

Music is my drug, and books are my love.Demigods are my friends, and games are my trends.

12:25, March 26, 2015 (UTC)

comments
I see no wrong soo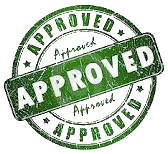 Behind those cold hard computer screens.....

There's a human heart beating away its emotions…
Community content is available under
CC-BY-SA
unless otherwise noted.