This character is not currently at camp, they are starting a life away from Camp.

Basic Info

Full Name:
Cheon Young-Jin (Formerly)
Cody Youngjin Cheon (Currently)
Titles:
Drunken Deadbeat Dad
Father of the Storm
Child of Wine
Son of Dionysus
Born/Created On:
19 September 1989
Current Age:
19 (Immortal; technically 26)
Sexuality:
Heterosexual
Relationship Status:
Single
Current Location:
Dionysus' Cabin
Affiliation(s):
Camp
Current Status:
Alive
Species:
Demigod
Nationality:
Korean
Ethnicity:
Asian
Accent:
Small hint of Korean

OOC Plans & Info

Inspiration:
Father/son combo with Hyu
Love Interests:
None
Active RP's:
Page comments
Created Page On:
21 December 2014
Last Updated On:
17 May 2016
Plans:
Have him turn into a bad father, sleeping with any girl he can, drinking in front of Matteo, and other things that will be determined through roleplay


Eventually have him straighten up, and become a good father.
Send him on a quest to get Hebe to reverse Matteo's curse

Appearance

| | |
| --- | --- |
| Model: | Kim Sung-Gyu |
| Gender: | Male |
| Eye Colour: | Brown |
| Hair Colour: | Varies between brown, red and dirty blonde |
| Height: | 6'1 |
| Weight: | 137 lbs |
| Blood Type: | A+ |
| Voice: | Tenor |
| Distinguishing Marks: | Multiple scars on his wrists |
| Body Style: | Fit |

Family & Childhood Info

| | |
| --- | --- |
| Mother: | Cheong Kyung-Hee |
| Father: | Dionysus |
| Creator: | None |
| Half-Siblings: | Other children of Dionysus |
| Full-Siblings: | Cheon Mi-Young |
| Other Relatives: | Matteo Cheon (Son) |
| Home: | Incheon, South Korea |
| Schooling: | Public |
| First Kiss: | Jenny Park |
| First Sex: | Jenny Park |
| First Love: | Jenny Park |

General Info

Nicknames:
None
Native Language:
Korean
Language(s) Spoken:
English
Greek
Korean
Character Flaw:
Drinks too much
Fears/Phobias:
Losing Matteo
Hobbies:
Singing
Drinking
Working out
Moral Compass:
North
Most Important Person Before:
Matteo Cheon
Most Important Person Now:
Matteo Cheon
Alignment:
Chaotic Good
Dream Job:
Performer
Current Job:
Full time dad
Cody is a very independent and knowledgeable person, often thinking things through before doing anything else. However that wasn't the case when he had unprotected sex resulting in his son Matteo. Before having a son, Cody was a carefree type of person, not really caring about anyone but himself. After Matteo was born however and Cody's girlfriend died in a car accident, and was forced into caring for Matteo by himself, this molded him into the type of person that would do anything for his family, especially Matteo.

Cody tends to be very outspoken and cocky. With most of the things Cody says being funny, he is always a blast to be around, and he can often cheer up anyone in a bad mood. When he isn't drunk or sleeping around, Cody is always seen taking care of Matteo and trying to improve himself as a better dad who actually takes care of his kid.

WIP

In January 1989, Cheon Kyung-Hee was struggling to make ends meet with all of her bills. Hoping to drink her sorrows away, she went to the local bar in order to forget about her problems. While at the bar, she met a man that introduced himself as Lee Sang-Chul. Eventually the two had spent the night together, and the next morning, Sang-Chul had left with no official goodbye. Just a simple letter, if you call a letter explaining one's godly status as simple. The letter had explained that the man she thought was Sang-Chul, was actually the Greek god Dionysus.

A month after Kyung-Hee's encounter with Dionysus, she had discovered that she had become pregnant. After a few months of pregnancy, Kyung-Hee went to the hospital, where she was given the information that she would be having twins, one boy and one girl. Once Kyung-Hee gave birth to her children, she named the boy Young-Jin and the girl Mi-Young. However, it was later revealed that both children's brains weren't developing properly. Young-Jin was eventually able to survive, and the part of his brain that wasn't developing correctly fixed itself. But Mi-Young wasn't as lucky, she started to have strokes, and eventually she had died after a month of being born.

Kyung-Hee didn't really care much for Young-Jin, she often just gave him the essentials he would need, and never gave him any form of compassion whatsoever. Due to this, Young-Jin led a very quiet and obedient life. He never really talked to anyone during school, only speaking when asked a question.

On Young-Jin's twelfth birthday, he was walking home from school when he heard a big bang come from inside his house. He immediately hurried inside the house and much to his alarm, saw a giant Cyclops with Kyung-Hee in it's hands. Seeing his lifeless mother, Young-Jin quickly broke down, he immediately tried to defend himself without thinking, but to no avail as he was quickly smacked across the head with a club. With a hazy vision, he could see a goat legged creature slaying the beast that had killed his mother, and tried to kill him.

With Young-Jin's mother now deceased, he awoke to the same goat legged creature that saved him tending to his now bruised temple. Once he was stable enough to walk, Young-Jin went into his room to pack his things for a plane ride to New York. After packing some clothes, Young-Jin went into his mother's room to get money, and when he did he found a note and a picture of Young-Jin's twin sister. It explained everything about Mi-Young and how she died. Amazed that his mother hid Mi-Young from him, Young-Jin left through the back door without informing the satyr that saved him.

After purchasing a ticket to New York where his mother's brother resided, Young-Jin later arrived in New York and was adopted by his uncle Ken Cheon. He then took on the name of Cody. As Cody grew up with Ken, he received way more love than he had ever received from his mom. Cody opened up to Ken, and more people. With Ken being a child of Pandia, he knew that Cody was a demigod after he told him about how his mom died. Ken began training Cody, teaching him how to defend himself and kill monsters. Whenever a monster came to attack Cody, he found it easy to kill them due to his excessive training.

After Cody's fourteenth birthday, Ken sent him to Camp Half-Blood for further training. Cody had spent three years at Camp Half-Blood until he met a girl by the name of Jenny Park. Cody was instantly in love with Jenny, and when they both turned nineteen Jenny found out she was pregnant with Cody's baby. Figuring Camp Half-Blood wouldn't be a good spot to raise a child, Cody and Jenny moved into an apartment together. Two weeks after Jenny gave birth to a baby boy who they named Matteo, Jenny had gotten into a car accident where she died moments later.

Now being a single father, Cody took great care of Matteo. But after a month of Matteo being born, he was diagnosed with the same brain problem that Cody had when he was younger, as well as Mi-Young. But unlike Cody, Matteo seemed to have the same fate that Mi-Young had. With Matteo dying in Cody's arms, he took him to Ken and begged him to help. Ken then brought Cody to Olympus where they pleaded to Zeus to save Matteo. Zeus agreed to saving Matteo and turning him into a Storm Spirit, in exchange for Cody's freedom. Cody took Zeus' offer, and became an immortal servant to Zeus.

Zeus also accelerated Matteo's aging, so in six years if he ever wanted, Cody could go back to Camp Half-Blood alongside Matteo. Matteo aged seventeen years in only three years, and since nymphs stop aging once they are fully grown, Matteo seemed to have stayed at seventeen. By that time around, Cody got tired of feeding Zeus with grapes and cleaning up his bed when he and Hera had nightly sessions. Hebe, who sympathizes him because of her similar jobs, holds a feast in Mt. Olympus. In the midst of the party, the goddess sneaks the two away into the Empire State Building elevator, granting them freedom.

However, as they emerge into the mortal world atop the building, a gang of vicious storm spirits whisked away Matteo into places who-knows-where. Seeing that Aeolus was responsible for the storm spirits' activities, he went for Aeolia to meet him. However, when he arrived there, he was just in time to see his son and the other spirits being released again by a wind nymph. With no idea on their destination, he seeks the help of his uncle Ken to find Matteo.

A week had passed before Ken found out that a freak storm has been battering the area around the island of Ogygia for several days already. With no time to spare, they traveled there, only to find more trouble other than separating Matteo from the violent spirits. You see, Calypso's latest lover, a child of Hebe, has been struck by lightning while trying to seek shelter in Ogygia. Completely pissed off, Calypso wouldn't allow Cody, Ken, nor Matteo to leave her island lest someone stays with her to replace her dead lover. In the end, Ken volunteered, leaving the father and his son to board the goddess' magical raft.

As they traveled for Camp Half-Blood, Hebe found out what Matteo and the other storm spirits did to her son. As such, she cursed Matteo by reverting his mind into that of a five-year old. Shortly after they arrived, Cody found a place for them to live in at the Nymph Sanctuary while still adjusting to his son's new behavior.

Powers of a Child of Dionysus (3/6/9 Month Powers unlocked):

Children of Dionysus have the ability to force a state of mild drunkenness on another person for a short time.
Children of Dionysus can fire powerful blasts of wine with high water pressure, the equivalent to that of a powerful fire hose.
Children of Dionysus can null the pain of any wound for a short time.
Children of Dionysus have the ability to create a field of energy around them, anyone who steps through it will feel intense thought of madness and insanity. The opponent will be driven mad and completely forget about the battle or the user. This power is purely for defensive use, since the user cannot move while the field is in place.The longer the field is kept up, the more energy in drained. If an opponent already taken by the insanity attempt to attack the user, they will see horrible hallucinations which will make it even harder to attack. Once the field vanishes, the target immediately regains their sanity.
Children of Dionysus have an innate partial resistance to the effects of alcohol.
Children of Dionysus can turn any beverage into wine and create small amounts of it out of nothing.
Children of Dionysus emit an aura of drunkenness, people would at least feel slightly drunk around them. It can be shut off for a long time if they please.
Children of Dionysus have the ability to create thick ropes of grape vines which can be used for a multitude of purposes. The user may telekinetically control the vines.
Children of Dionysus can enhance themselves through wine consumption. This can help them heal quickly heal minor wounds, sharpen their senses or focus, or increase their stamina; however if they consume too much wine, the user may become unpredictable, delusional to the point of hurting themselves, or rampant in anger.
Children of Dionysus can cause someone to hallucinate things that aren't really there, the longer they maintain the hallucinogenic state the more energy it drains.
Children of Dionysus are able to summon predatory cats to their aid and command them since their father presided over them. Only up to 3 big cats can be summoned and controlled at a time. They may attack opponents and hunt them down for the user. The longer the creatures are used, the more summoned and the bigger they are; the more energy is drained. Ex: The user may summon lions, tigers, leopards, panthers etc.
Children of Dionysus can turn wine into objects, weapons and other items, create semi-living constructs and/or create structures/buildings of varying permanence; however, only up to 3 combative/non-combative items or 1 semi-living construct can be conjured at a time and it cannot be larger than roughly 3 times the size of the one that conjured it. When the construct touches an opponent of the user, the opponent will feel the effects of a light buzz, extremely long contact with the construct can cause drunken stupor; but both effects go away after a short period of time. The longer they maintain combative/non combative items and semi-living constructs, the more it drains their energy, so they are more limited for the time they can keep these things cohesive.
Children of Dionysus are able to turn into a predatory cat for a short time. Such as lions, cheetahs, leopards or panthers. They can turn into either a full big cat or a humanoid cat form. In the human/big cat form, they are twice as faster and stronger than before. Their senses are also quite sharper as well. They also tend to be more violent and volatile in this state. Once the transformation ends, the user is extremely drained. Using the hybrid form is more draining rather than the full cat form. They will not be able to move and could possibly faint.
Children of Dionysus generally have a taste for alcohol and partying.
As Dionysus is the patron of plays, playwrights and acting, his children often make good actors and playwrights.
Children of Dionysus are typically fond of and are favored by predatory cats, nymphs and satyrs.
Children of Dionysus tend to give into thoughts of madness and insanity.

| | | |
| --- | --- | --- |
| Name: | Relation: | Feelings: |
| Cheon Kyung-Hee | Mother | He loved her |
| Dionysus | Father | He feels neutral towards him |
| Cheon Mi-Young | Twin Sister | He sadly doesn't remember her |
| Jenny Park | Ex-Girlfriend | He misses her a lot and her death is the reason he resorted to alcohol |
| Matteo Cheon | Son | He is all the Cody has and he would do anything for him, even if it puts himself at risk |
| Aella Janson | Friend? | They got off on a bad foot, but he kinda considers her a friend now |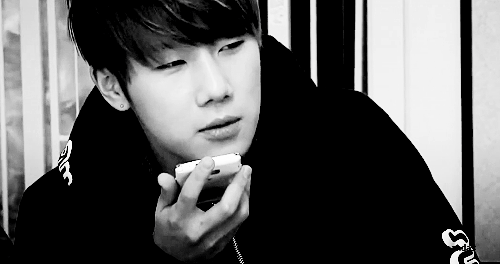 Community content is available under
CC-BY-SA
unless otherwise noted.