Cabin Symbolic Theme Contest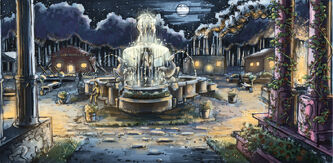 About
So you may be wondering what this is all about. Well I'll tell you. On all of the cabin pages, all of them have a special colour scheme and a picture of the patron god, some even have a picture of what the cabin looks like, though some aren't that good. So this is to personalise our wiki and the cabins. Each month this will run, a cabin will be selected, and you will create a picture that will represent that cabin. As not everyone may be good at making pictures of cabins themselves, it can be of anything you want, as long as it represents that cabin.
You must be at least a level 5, or becoming a level 5 prior to the last day of the April.
Only one entry per user
Judging will be based on creativity and how well the image represents the cabin it is for
Entries must be in the day prior to the last day of the month (so if there's 31 days, the 30th, if there's 30 days, the 29th, etc.).
Entries should somehow represent whatever cabin they are for that month. It can represent the powers that the kids of that cabin possess, the god/goddesses sacred objects or personality, or it can even be what you think their cabin looks like.
There is no super confining size requirements, but it will be displayed on the cabin page, so it needs to fit accordingly, or be able to be sized down without loosing any real quality to the image.
I know that there are images of some of the cabins that were designed by someone and are posted on the Camp Half-Blood Encyclo wiki, trying to use one of those and passing it off as yours, will NOT be allowed. They also should be in some way altered. Using images from the web to make them is obviously fine, but just taking one that you did nothing different to at all, not OK.
Note: User must either update their name in the character forum to reflect their prize choice or notify an admin or rollback to update the user/character forum for them
First Place Prize Options
Pick a major character to count as minor or
A new major character slot or
Pick a character to skip the wait time for the 3/6/9 Month Powers.
Second Place Prize Options
Adopt a character and have it count as minor or
10 Minutes face time with a god or goddess of your choice with the character of your choice
June 2020 - Astraeus
Reminder: Please place your entry under Header 3!
Archives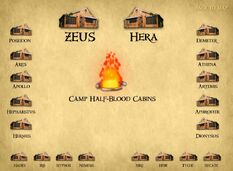 Community content is available under
CC-BY-SA
unless otherwise noted.