Benjamin "Ben" Locke (Wonder)
Benjamin "Ben" Locke
(Unclaimed) Son of Hephaestus (long story read history)
The Bullheaded Blacksmith
| | | |
| --- | --- | --- |
| " | When things break, it's not the actual breaking that prevents them from getting back together again. It's because a little piece gets lost - the two remaining ends couldn't fit together even if they wanted to. The whole shape has changed. | " |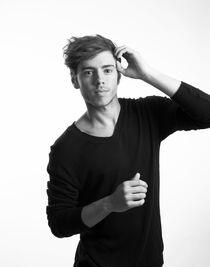 Name: Benjamin "Ben" Locke
Age: 21
Mortal Parent: Veronica Locke
God Parent: Hephaestus
Faction: Civitas Popularis
Personality: Benjamin's parentage is for the most part unknown as for the shit that went down during his childhood and as such is very bitter towards whoever his real god parent is despite how obvious it may be to other people. He's stubborn especially when it's something he cares a lot about but is easily confused or knocked off track. He's carefree for the most part despite his problems and the curse that looms over him 24/7. His brain is pretty slow and it takes him a while to work things out especially when it comes to girls and flirting, obviously ruling out Eros. But despite all this Benjamin is quite a carefree guy who doesn't really mind much and can be quite amusing. He's a great blacksmith.
| | | |
| --- | --- | --- |
| " | You alone will have the stars as no one else has them…In one of the stars I shall be living. In one of them I shall be laughing. And so it will be as if all the stars were laughing, when you look at the sky at night…You - only you - will have stars that can laugh. | " |
Biography of Benjamin....
"
The night is dark and full of terrors.
"

–Melisandre

In the sanctuary of Hopewell's Landing (see Samira's history for detailed explanation), below all the hierarchy and bullshit there were several families named "Slave Families" which lived near the bottom of the apartment blocks. These families were the people who served. They made food, the got food, they made clothing, bought clothing, made weapons and all the other things which the more powerful demigods and some mortals that could see through the mist couldn't be assed to do. Veronica Locke was a woman in one of these families. The Locke family used to have a lot of demigod blood in them, claiming to have descended from one of Hopewell's female ancestors, one which was a child of Zeus. However many people dismiss this as myth.
The Locke family's demigod blood had all just ran out when it got to Veronica and her brothers. Her brothers couldn't even see through the mist and as so were made leave as soon as they reached adulthood and Veronica could just barely see through it. When Veronica was just turning 19 she met Zeus and well one thing went to another and soon he left her. When she was just turning 20 she met Poseidon, again one thing led to another and then he left her. The kept happening, she'd meet random gods, one month it would be Eros the next Morpheus and soon she was known all around Olympus for being "The Woman who'd open for anyone". However only two gods had yet to have lay with her. Hephaestus and Ares. They didn't explain to anyone what they were doing and instead went secretly, wanting to know what everyone was raving about. In the morning Ares came and greeted her and soon despite the fact they'd only just met, they slept together.
Hephaestus was at a nightclub where he met Veronica and needless to say they were both drunk and the same thing happened like they always did, they slept together, but something was different somehow. As you all know there was a huge fued between Hephaestus and Ares and when they found out Veronica was pregnant with a child and neither of them knew who the real father is lets just say things didn't bode well for the child. Even after the child was born no one could tell the god parent and as such Ares and Hephaestus swore never to claim the child as a sort of revenge for Veronica sleeping with so many of them.
| | | |
| --- | --- | --- |
| " | What is dead may never die, but rises again, harder and stronger. | " |
Time passed, the child was named Benjamin and everything was okay. Ben went to become one of the blacksmiths in the armory and always had a strange love for all the weapons. Despite this he was always a quiet kid, he didn't have many friends. Even the other people working in the armory and forge seemed to ignore him. Just letting him do his own thing. Time passed and soon a civil war broke out at the sanctuary. Brother killing brother, mothers dying to protect their from monsters since everyone else was too busy to defend the building. Soon two vehicles were brought in and whoever was able to go went.
Ben was sat beside this young looking runt of a boy named Sam who looked strangely more feminine than most of the other younger boys but he decided to keep his trap shut, if his masters had told him anything it was "Just shut up and bare it." Time passed and soon Ben became aware that Sam was indeed female and not the male as she was pronounced to be. Taken aback he asked her and she just spat and said she was a boy. He knew even though she denied and soon she realized she couldn't keep it from him and told her all about herself.
Time was spent, despite the age difference of about 4 years Ben found his thoughts wandering more than he should but that didn't help when he, along with Sam and a few other deemed 'useless' children were dumped to avoid monster attacks as they'd begun happening more and more often. Even then the group split ways. A majority decided to walk the roads and go by the street light. But Ben decided otherwise and instead decided to go via forest. Only Sam and another demigod Eric, a son of Demeter who was a little on the chubby side from working in the kitchens his entire life, went with him. They camped, making their own tents out of leaves and things were well until they were approached by Sirene a priestess of the fallen god of light Hyperion who helped lead a cult following the blasted god along with a son of Poseidon and a son of Zeus. The three didn't like the look of her but went with her anyway, beginning to run out of resources anyway.
| | | |
| --- | --- | --- |
| " | There are no men like me. There's only me. | " |
Time passed at first they were treated right, given food and shelter when soon Sirene took Ben away from Sam and Eric and tried to seduce him. However this was all just a trick played by her so that she could preform tests on him, trying to find out his god parent. These tests went on for several weeks, Sam and Eric left the place without telling Ben much to his dismay and soon things went from bad to worse.
Sirene was growing bored of the testing and eventually decided he wasn't worth it and passed him off as a simple mortal that had demigod ancestry and could see through the mist. Seeing as though he was almost worthless to her she decided to sacrifice him to Hyperion. Tying him to a stake and letting the flames burn. Ben was getting prepared for an intense pain to hit him but instead he found the flames soothing, like little water drops tickling his legs. Only feeling slightly warm and ticklish. It was then when the son of Poseidon turned on the Priestess and stabbed her in the throat with his sword which hung gently by his side before he summoned a large jet of water to cover the audience and put out the flames before freeing Ben from his fate.
The two escaped, fleeing from the crowd who were continuously mourning the death of their priestess before Ben came to an abrupt hault starting to realize that the priestess had set fire to the entire forest as well and not just the portion which he was getting burnt in, despite not getting burnt which the man, named David, noticed.
| | | |
| --- | --- | --- |
| " | First Lesson. Stick them with the pointy end. | " |
The two quickly managed to find a way out of the forest and onto the main road, Ben took glances left and right in case anyone was following them, but despite this he didn't see Sam materializing out of the darkness. The first thing Ben thought of doing was hugging Sam but suddenly realized that a majority of his clothes were seared from the flames as well as soaking wet from the water. Since he was running away he didn't notice this. He also noticed faint burns running up his leg, but nothing as major as the wounds should have been. It was then Ben realized his god parent. However he didn't claim him because Hephaestus had sworn never to claim the boy even if he did end up being his.
The reunion was bittersweet as a mere half hour later a monster (I don't f*cking care which one a "light" one I guess) attacked by David managed to slay it just as easy as he had slain Sirene. The three unlikely companions marched on. As they approached the edges of the forest Sam pointed out the body of Eric, this caused Sam to fall into a deep depression, not wishing to talk at all. Ben asked David where there were going and David just simply replied "Somewhere".
It took about a few months since they were on foot but eventually they came across The Blue Ridge Mountains. David lead them up, before explaining everything about the BC and that he was merely a recruiter who helps find demigods who've been betrayed or toyed with by the Gods and give them a home far away from where the Gods can get to them. Ben was a little hesitant at joining but after realizing that he was amongst the very few who were still unclaimed, and of course after seeing the forge he decided to join right away, but Sam was a bit hesistant, not wishing for what happened before to happen again. David just smiled and told her not to worry, just to stay away from certain people.
| | | |
| --- | --- | --- |
| " | Fire cannot kill a dragon. | " |
Reasons
When it comes to Ben and Sam which one who had the better reason to join is debatable. Sam's entire family got killed, whilst Ben's father completely ignored him and even refuses to claim him. Ben's wants to join the Broken Covenant, more precisely the
Civitas Popularis
because he feels there needs to be democracy in order for the whole system to work out and well mostly because they seemed the most welcoming and friendly of the five factions and Sam was joining them.
---

Samira "Sam" Summers (Nicki)
Samira "Sam" Summer
Daughter of Hades
The Girl Prince
"
Once upon a time there was a lady. She had no children, and no happiness either. And at first she cried for a long time, but then she became wicked...
"

–Mikhail Bulgakov, Master and Margarita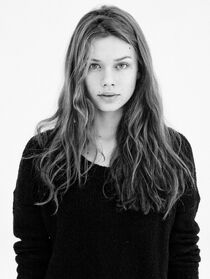 Name: Samira "Sam" Summer
Age: 17
Mortal Parent: Elizabeth Townsend
God Parent: Hades
Personality: Samira is a very strong headed induvidual, fighting for her beliefs anytime someone tries to prove her wrong. She laughs in the face of gender stereotypes, preferring her collection of weapons to kitchen utensils and sewing needles, much unlike her step sister Louise. She is courageous, quite resourceful, and cunning. She's never afraid to get her hands dirty. Ever since finding out about her family's demise, the only thing she longs for is revenge, the anger burning her up and causing violent outbursts from time to time, most of which Ben has to suffer through. When she's not breaking things and punching walls, she broods and spends time alone, polishing her sword, daggers, and throwing knives.
"
I will hurt you for this. I don't know how yet, but give me time. A day will come when you think yourself safe and happy, and suddenly your joy will turn to ashes in your mouth, and you'll know the debt is paid.
"

–George R.R. Martin, A Clash of Kings
Biography of Samira Summer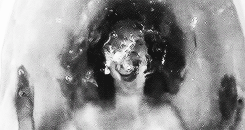 "
Even death has a heart.
"

–Markus Zusak, The Book Thief
Once, in the French Quarter, also known as the Vieux Carré, there was a sanctuary which, much like Camp Half Blood, housed many demigods under one roof. There were many other places like this around the country and in fact around the world, since camp in those days was awfully hard to get to, but — although they were greatly protected — they could never reach the same level of protection as the main Camp itself, as the gods weren't directly protecting it. The group of demigods which resided in the camp in the French Quarter called their building "Hopewell's Landing" as a young demigod son of Zeus under the alias of Hopewell founded the sanctuary in 1760, only a few years before the French gave up their territory to Spain.
Generations passed and soon it became a tradition to have at least one demigod child in every generation so that child would be the heir to Hopewell's Landing, which frequently changed as the years flew by, until finally it became a large, yet expensive looking apartment building with the penthouse belonging to the leader and his family. Many years passed and soon the running and ruling of the place was passed down to the last demigod born to the heir of Hopewell, Christopher Summers, a son of Poseidon who'd just entered adulthood. To say Christopher was a player would be an understatement. He managed to father four demigod children, Logan, a son of Lyssa, Louise, a daughter of Aphrodite, Aaron, a son of Asteria and Taylor, a son of Nike. Soon, however he fell in love with someone of his own occult, a daughter of Boreas, and married her; her name was Elizabeth.
Elizabeth was brought up in Hopewell's Landing to the family closest to the successors of Hopewell and when she married Christopher her father said he could finally die happy. Elizabeth herself had a demigod child named Samira, a daughter of Hades. Elizabeth and Samira were very much alike, both saying 'f*ck you' to the gender roles the Landing imposed. Hopewell's Landing, despite the changing times, often stuck to outdated, sexist stereotypes — women were meant to cook, clean and make clothing whereas the men were meant to fight off monsters and do the 'manly' stuff. Elizabeth caught Hades' eye by being rebellious and taking control of her own life, dressing up in armour and fighting the monsters attacking their home. Samira followed in her footsteps.
| | | |
| --- | --- | --- |
| " | I'm not a humanitarian, I'm a hell-raiser. | " |
Samira wasn't close to many people. The girls thought she was attention seeking and the boys didn't even like her, just envied her. Especially after her mother married into the Summer's family. Things got worse from there. She didn't get on with her step sister Louise and was often forced to do all the things she didn't want to. Soon, Samira became awfully close with her younger step sister, Joanna, who could see through the mist and also, like her and her mother, had a wild streak in her and often accompanied her when she snuck around playing swords and the likes. However, it was often Samira who came back hurt and not Joanna. Eventually, Christopher died and it became known that Logan was to be the heir to Hopewell's Landing however Louise disagreed with that, as well as all their other siblings and soon a whole out internal war happened. All the families took sides and soon the entire refuge.
Soon, the entire Landing cared more about the internal conflict, than for the external one from the likes of monsters and soon the entire building and hierarchy collapsed. People who wanted to survive fled and those who still thought their home was worth saving died. There were two buses filled with escapees. One for the females, one for the males. Samira was reluctantly walking towards the female's bus when suddenly she was pushed into the wall by Ulrik, a man from Iceland who was about the age of thirty and looked about as hard as ice. Samira recognized him as the one man who always seemed to see her and Joanna were play fighting. He quickly disguised her as a boy by cutting her hair and putting her in more masculine clothes. He told her to go by Sam and pretend to be one of the boys that live in the basement (eg. the peasants/poorer ones) and told her not to tell anyone who she really was.
He led her onto the bus where he pointed at her to sit near the back beside a boy who she recognized from the armoury, Ben, and the two became really close. However, going through Georgia the bus broke down and the leader of the rescue mission Callum decided they'd be better to walk, despite the distance.
Ben was the first person to realize Sam's identity. Mostly due to the fact she hid in the forest to pee and bathed on her own whereas most of the boys didn't really mind about their privacy. It was about the same time when Ulrik took Sam aside to tell her why he had made her take on a different identity in the first place. He revealed that her stepfather was assassinated by a rival family. Of course, they didn't expect their plot to lead to utter chaos. Later, still travelling through the country by foot, they heard news of her family. According to somewhat doubtful sources they were all dead, her mother, Logan, Louise; Aaron and Taylor had been transferred to Chicago as soon as Christopher was found dead, accompanied by Logan's best friend, Ian, but he betrayed them, revealed their whereabouts to the enemy and they'd been executed. To say that Samira didn't take the news well would be the understatement of the century.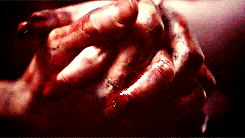 | | | |
| --- | --- | --- |
| " | You're in my body, and that's where I think about you. | " |
She raged, and punched, and kicked, and demanded Ulrik take her back to the Landing so she could investigate, but her behaviour was deemed childish. The only one that Sam could go to and vent was Ben, with whom she was becoming closer and closer by the day. Monster attacks were becoming more frequent and one of the group's commanders decided that they should split, taking most of the demigods who were 'important' under his wing, while the rest would go with Ulrik, who was old and unable to protect them all, essentially leaving them to their own devices so that monsters would stop attacking as much as they did.
Ben soon became frustrated with Ulrik's incompetence and while the majority of their group took the safe way and followed the road, he decided to go by forest. Sam couldn't bear to leave her only friend alone and joined him, along with a chubby son od Demeter, Eric, who had worked in the kitchens his entire life. They camped, making their own tents out of leaves and things were going well until they were approached by Sirene, a priestess of the fallen god of light, Hyperion, who helped lead a cult following the blasted god along with a son of Poseidon and a son of Zeus. The three didn't like the look of her, Sam especially tried to change Ben's mind, but they ended up following her anyway, beginning to run out of resources anyway.
Time passed. At first they were treated right by the strange cult, given food, shelter, even better clothes and some new weapons. Soon, however, Sirene took Ben away and tried to seduce him. Several weeks passed after Sirene took Ben away, and Sam was becoming sick with worry. At nights she'd try to sneak past the nymphs that guarded them to find him, but she never did. The nymphs and the demigod leaders of the cult were becoming more and more angry by Sam and Eric's behaviour -- they were treating them well, after all, weren't they?
The fire nymphs were especially touchy and Sam often fought with them when she tried to coax some information about Ben out of them. One night, one horrible, horrible night, Sam was woken by a low ringing sound in her ears. Along the years, she'd gotten used to it, it was a signal that someone she knew well had died, or was just about to. Considering how pretty much everyone in her life was dead, this was very weird to her, but then she realised that this was Ben's life being drained from his body. She woke Eric up and tried to sneak past the nymph guards again, but this time it didn't work out as smoothly, probably because of how panicked the thought of losing Ben made her. Enough was enough for the nymphs. They went ballistic, and soon the whole forest was catching fire. Forced to leave Eric on his own, Sam used what remained of her powers to shadow travel away from the forest, thinking of Ben, in the process.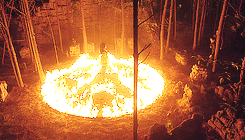 | | | |
| --- | --- | --- |
| " | I'll know my purpose. This war was worth this. I won't let you down. | " |

Maybe it worked, or maybe it was sheer dumb luck, but she appeared just a few feet behind Ben, who was being led out of the flaming forest by one of the two demigod leaders of the cult, the son of Poseidon. If she remembered right, his name was David. All thoughts of running into Ben's arms were shelved away as she tried to attack the older man, but Ben said he was an ally. He convinced her and she followed them, but their reunion was bittersweet. She was the first to spot Eric's lifeless body. From then on, it was all a blur. A monster attacked, but David defeated it. She didn't even talk to Ben anymore as David led them to an unknown destination. He explained about an organization called the Broken Covenant, and it took them several months to reach the Blue Ridge Mountains.
As soon as Ben saw the Forges, he fell in love with the place, and Samira didn't have it in her to leave him alone. She didn't have anywhere else to go, anyway, and while part of her feared that everything would go to hell as it had when they camped with the Hyperion cult, the anger that simmered inside her would finally have an outlet. After all, what good had the Gods done to her over the years? The time she had had to spend with the cult had damaged her from ever trusting someone properly. Add to that her whole family being betrayed and murdered... The Covenant would provide them shelter, and that was all she needed to plot her revenge.
| | | |
| --- | --- | --- |
| " | Let me in the ring, I'll show you what that big word means. | " |
The Album
"
Boy, girl, You are a sword, that is all.
"

–George R.R. Martin, A Game of Thrones
"
Here there be monsters, by which I mean you.
"

–Satan, probably
Reasons
Must you really ask? My companion and I both have reasons for joining you, and I can't tell which one's reasoning is stronger. Ben's father has been ignoring him, his entire life he had to spend serving people, yet still his father refuses to acknowledge him. As for me... I grew up in a society in which the Gods were held in high regard, and those who came from them -- my family icluded -- were considered better than the rest. There were people who served us, mostly mortals who could see through the mist, simply because they weren't as closely related to Gods as the rest. That led the society to collapse. My family had power, and people wanted to take it away. Now my entire family is dead, betrayed by those who claimed to be their allies. I think that you're right, we do need democracy, you have set a great goal. I will gladly provide you my help.
Community content is available under
CC-BY-SA
unless otherwise noted.