Winter's Innocence
By Cody Knight
Some of the birds fly down to the south,
Daylight hesistating to come out;
She enters with her snowy white veil,
Gracefully dazzling with her appeal.
Lights, togetherness streches in miles,
Some will greet her with carols and smiles.
Innocent children dance, play along,
Like nothing in the world could go wrong.
Unfortunates call these Winter's lies,
For she doesn't hear their cries.
They say she brings unnoticed sorrows:
Pain, coldness, terror that burrows.
Blamed for fate, not a word does she say.
Unthanked, doesn't resent, end her days.
No complaints heared, but her heart is frail.
She disappears, leaving no clue, trail.
With these vast impressions in our hearts,
She leaves minds spinning to deduce her art.
Truly she's worthy of credit and praise;
Prove me wrong of Winter's innocence.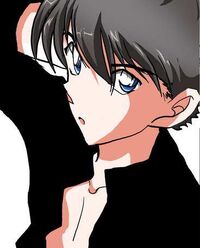 User's Notes:
The mind of Cody Knight, son of Hades,
Is always curious, filled with mysteries,
Looks before his conclusion he puts in trades.
Since a Kid, he's inspired with Holmes series,
Knowing there's no justice in sad stories.
But, what is winter?You be the judges.
~.~.~.~.~.~.~.~.~.~.~.~.~.~.~.~.~.~.~.~.~.~.~.~.~.~.~.~
Pattern (Syllables and Rhyme):9A-9A-9B-9B
Community content is available under
CC-BY-SA
unless otherwise noted.