Infinite Morrow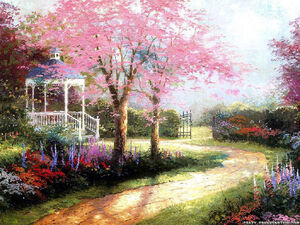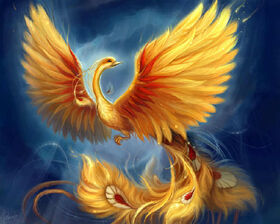 By: Kesha Lui


The renewed greets all with their smiles, warm glow.
Nature has risen from the bed of snow.
Trees dance, river flows, "Good morning" birds sing,
Love's harmony: Grand musical Spring brings.



In glee to have survived Winter's trials,
Stop for seconds, close thy mind of past fails.
Hearing some mourning for their tragic lost;
With contentment, crown thyself blessed than most.



Warmth arises; don't lose hold of thy will,
More of the values in thine have instilled.
New time has been given for improvement,
To live for what's gone in predicament.



Glance at the earned prize after each sorrow;
Now's the time to make your life un-hollow.
Again will come to sink into shadows;
Left hopes' Phoenix flies infinite morrows.
Notes: This poem is a mix of the past, present, and future of Spring for Kesha. It is also a promise to her people that she will live for them.

Spoiler
On the first stanza, you can see Kesha emphasizing on the beauty and harmony of Spring. This stanza of hers implies us to gaze and treasure the fresh beauty of it while it's still there.
On the second stanza, you can see how she sees Spring as a continued life after Winter. She emphasizes on how blessed we are to survive our trials when others cannot. Through this stanza, she wants the readers to feel a sense of contentment as well.
On the third stanza, she reminds the readers to not relax too much and give ourselves to the world. Even if we feel confortable in the environment, we must not forget our past, roots, memories and such. We must not forget who we are. She talks about Spring to be another season for improvement and living for the lives that has passed before them.
On the fourth stanza, Kesha talks about the prizes in life to make the reader eager to do something in their lives. She also talks about how life will end, how we all will experience death, but she puts an up-side to it. Take note that a Phoenix is a mythical bird that "cyclically is regenerated or reborn." It is also part of her Chinese name given to her by her people, signifying her promise and gratitude to them inside the poem. "Left hope Phoenix" means whatever we left behind this season will have an infinite morrow and will always be a part of the world, making it a warning and urge for the readers.
Community content is available under
CC-BY-SA
unless otherwise noted.