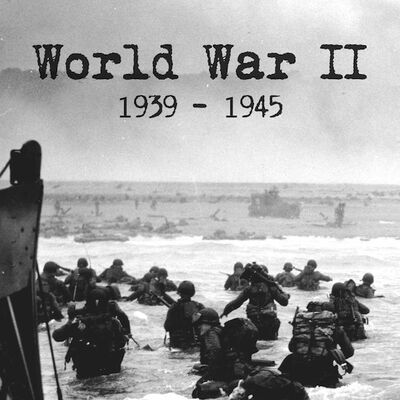 About
Have you dreamt of what it would be like to be a demigod in the second World War? Were they in the Allied Powers or the Axis Powers? Well now is your chance to flesh out that creation in the Demigods in World War II character contest! Your character's history must heavily centre around WWII and it's events, whether the character was a soldier in the war, a nurse, or a civilian who was harshly effected by the war. The sky is the limit and let your creativity flow!
You must have a rank of level 3 or above.
Any god parent is fine, as long as his/her scope fits into the month's theme.
Judging takes place on the last day of April
Entry deadline is the day before the last day of the month. Example, July has 31 days, so the deadline would be the 30th because judging takes place on the 31st.
For those who don't win, do need to put their character through regular claiming in order for it to be approved.
Entries can also be Broken Covenant characters if you please (which increases what god parents can be used for the history) but if you win, you wouldn't be able to make the character until you get faction approval. In choosing a non-cabin god parent, take into consideration if the god/goddess can or cannot actively have children such as Chaos, Pan, Selene, Kronos, Atlas, Artemis, Hestia, Gaia, Hera, and Ouranos. Even if they can, also consider how you will go around the history with the god parent you chose.
Also take note that if you are planning to enter with a BC character, keep in mind to add the character's chosen faction, and his/her reasons for joining that certain faction.
In the event of a tie the char in the cabin least filled automatically wins; if the two cabins have equal amounts of campers a tie breaking judge will be called upon
Note: User must either update their name in the character forum to reflect their prize choice or notify an admin or rollback to update the user/character forum for them
The Winner still gets to make their character, but if instead of having the character count as a minor, they would prefer a different prize, that is their choice. For instance, I have character spots I'm not using, so for me, if I enter and won, I'd rather count the new character as a major, and pick the use a famous model or power up early prizes.
First Place Prize Options
Pick a major character to count as minor or
A new major character slot or
Pick a character to skip the wait time for the 3/6/9 Month Powers or
Second Place Prize Options
Adopt a character and have it count as minor or
10 Minutes face time with a god or goddess of your choice with the character of your choice
Demigods in World War II Entries
| Entry | Last Edit | Last Author |
| --- | --- | --- |
| Demigods in World War II/Niclas Epiney - Sophie's Entry | 19:46, February 2, 2019 | HaleTheKing |
| Demigods in World War II/Lorelai Rosenfeld - Dira's Entry | 18:24, June 18, 2018 | Dirael |
| Demigods in World War II/Wren Julietta - Oli's Entry | 14:08, April 1, 2018 | EvilhariboMadness |
| Demigods in World War II/Fort Yuchengco - Hyu's Entry | 12:54, March 9, 2018 | LyreOfOrpheHyus |
| Demigods in World War II/Johanna Fuchs - Lissy's entry | 18:55, March 1, 2018 | Nebuliss |
Community content is available under
CC-BY-SA
unless otherwise noted.