Half-Blood in History Contest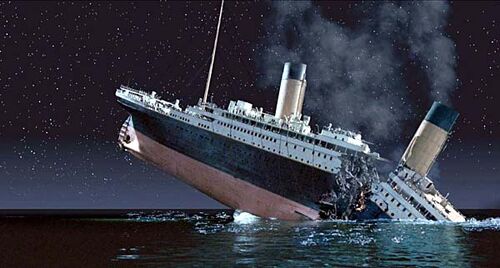 About
Have you dreamt of writing about riding aboard Titanic? Fighting in World War One? Surviving the Black Death in Europe? If so, gather my fellow writers and historians for we have a special contest this month featuring history! Write about a character being part of the past and leaping forward time in the most creative and sensible way and you might just win a new character spot and front page featuring! Like a normal character contest, with a twist of history partaking and choice of any deity! Bedazzle us with your knowledge of the past and creativity of the present! Best wishes to all the participants! NOTE: All entries must be half-bloods when they get to either Camp Half-Blood or New Athens, NOT nymphs, spirits, etc.
You must have a rank of level 3 or above by the end of the month.
Entry deadline is on the 1st June 2020. Judging will part-take on the 1st.
You may choose whatever godly parent for you character --- so long as they have a cabin if you choose for them to be at Camp or any deity if New Athens.
For those who don't win, do need to put their character through regular claiming in order for it to be approved, if they still want to make the character.
They must be part of a legitimate event in history that is significant, not made up events.
Events CANNOT be repeated. For example, if one user uses the "Korean War," the other must find another event.
They must arrive at Camp or New Athens not being nymphs or such, but HALF-BLOODS.
Note: User must either update their name in the character forum to reflect their prize choice or notify an admin or rollback to update the user/character forum for them The Winner still gets to make their character, but if instead of having the character count as a minor, they would prefer a different prize, that is their choice. For instance, I have character spots I'm not using, so for me, if I enter and won, I'd rather count the new character as a major, and pick the use a famous model or power up early prizes.
First Place Prize Options
Pick a major character to count as minor or
A new major character slot or
Pick a character to skip the wait time for the 3/6/9 Month Powers or
Second Place Prize Options
Adopt a character and have it count as minor or
10 Minutes face time with a god or goddess of your choice with the character of your choice
Entries
| | |
| --- | --- |
| | <createbox> break=no prefix=Contest:Half-Blood in History Contest/ preload=Template:Half-Blood in History Contest Entry buttonlabel=Enter the Contest </createbox> |
| Entry | Last Edit | Last Author |
| --- | --- | --- |
Archives
Community content is available under
CC-BY-SA
unless otherwise noted.