Francisco Teodoro - Time's Entry
Sing me a song of a lad that is gone.
Say, could that lad be I?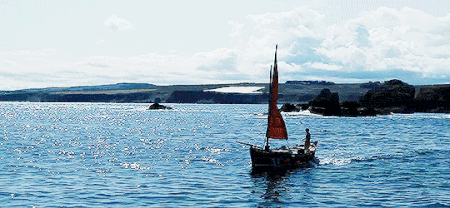 Full Name
Francisco Kaiser Teodoro
Birthday
18th of November, 1872
Physical / Biological Age
148 / 21
Sex / Gender
Male / Male
Family
Father: Andrew Gilling
Mother: Harmonia
Siblings: Children of Harmonia
Weapons
Francisco is not a fighter, he fashioned himself from the lesser known type of hero in the Greek world. The hero of knowledge. However, he does know how to hold his own in a fight. He knows how to use a sword and has a very good aim.
Personality
Francisco Teodoro is the proof that one must change with the times. If one would compare him to the boy, the child, that sought to control the heavens to what he is now, one would laugh. Gone was the arrogance and selfish ambition and replaced with a humble yearning that seeks a quiet life. Francisco is content with seeking a domestic life rather than seeking glory and fame. Well read, Francisco is open to any particular philosophical debate with one person, however, he fully confesses his limits to knowledge. He can only know so much. One might struggle to force Francisco to come to a conclusion. He will discuss something with you but turns away from finding a definite confusion. He has been alive for more than a century but he feels more and more of his memories and knowledge slipping away from him. That fear has remained with him for as long as he could remember. He grieves lost knowledge. The burning of the Alexandria library is still an important tragedy that he believes people do not discuss enough.
Francisco often moves to his own beat and wants to explore his own ideas and make informed opinions on his own. Whilst he is always open to new ideas, he's unlikely to go with the status quo simply because everyone else is agreeing to it. Francisco is prideful in his own honour and his ability to keep his word. However, he's not stubborn and accepts a changing of opinion. He does he what he believes is necessary.
History
Mull was astern, rum on the port, the gods on the starboard bow.
Give me again all that was there, give me the sun that shone.
Francisco Teodoro's adopted father did not need many things as he grew up. Pablo Teodoro loved his wife, he loved the ocean, he loved his sunsets and sunrises. All that was missing was a child. Yet he and Francesca Teodoro suffered miscarriage after miscarriage. So when the baby boy, damp and cold, with nothing but a ruby necklace to his name, fell right into their lap, neither were inclined to let him go. Francesca nursed him, held him close, and Pablo was content with gutting and cooking the fish for their dinner. They resided in the Azores and he was a simple fisherman. He fished then sold it at the market. That was their wealth. They heard about the Mary Celeste, how it was found by the "Dei Gratia" deserted save for water that had washed overboard and into the open entrances. That a life boat was missing.
"On God's name, may no one come knocking on our door to take my sweet child away from us."

Alas, no one did. Soon they felt confident enough to take him into the market with them, telling people that Francesca's previous miscarriage was false and that soon she had given birth to this healthy boy. They had wished for privacy to ensure his good health. The arrival of a boy was accepted by the small town residing on that island. Neither Francesca or Pablo were literate and could do little to educate the curious child that they raised. The Azores islands were mostly recovered from the civil war occurring in 1820, though it had waves of ramifications throughout the decades, such as the establishment of the Conselho de Regência of Mary II of Portugal. Yet her death and the death of her two sons, led to the ascension of Luís the first upon the throne by the time Francisco was scampering around the island of San Miguel.
Francisco still had the necklace. It was hidden under a floorboard in his attic. His parents let him keep it, despite its potential benefit to improve their way of life, it was his only connection to his roots. They never confessed to him that he was not their biological son and told him it was a gift that he had to keep safe. Francisco, even as a child, was incredibly serious about staying true to his word.
It was always expected that he would grow up to become a fisherman like his father. As he grew, he helped learn how to gut the fish, he learnt how to steer a boat, he learnt the intricacies of fishing. He could tell the difference between a blue marlin and a yellow fin. Identify the different types of tuna that swum the island's sea. Yet he dreamed of something more. He taught himself how to read through menus and signs. It wasn't a perfect education-far from it but he learnt the basics. Pablo didn't quite know how to curb his son's curiosity. He tried to be strict, but every time Francisco smiled, he melted and he let his child do whatever he wanted. Education was never important in the Azores island, most children left the moment they could, still as illiterate as when they joined. The islands seemed to have been stuck in a time warp, the attitudes wandering behind Western civilisation that was hurdling on to develop the very attitudes that would cause World War One.
Still, Francisco was trapped inside a bubble, blissfully unaware of the political playground that was developing outside of the world. His world was changed when he went to school. The teachers, always so use to children never paying them any attention, were taken off guard by the young boy who asked far too many questions and revered them like gods. His parents nodded along and were moderately confused when he begged to stay in school. He was even upset when the holidays came about. No longer could his nature be controlled by the ships and fish, Francisco found himself drifting off into his own thoughts whenever Pablo tried to discuss something with him.
"It was the foreigner blood in him."

A teacher, his maths teacher of all people, gifted him books that were far beyond his years and he struggled to get through most of them but he tried. Perhaps she was hoping that he was the reincarnation of Napoleon Bonaparte who was said to have read great thick books even when he was a child. Still, he read and read. He watched the sun set and the sun rise as he let the small blodges of ink fill up his sight and mind. He began to dream of sailing out of the island. He dreamt of becoming someone like Plato. The young boy, barely eight years old, dreamed of even meeting Plato! Francisco was a fish out of water and neither parent knew what to do with him. In the end, they sat back and let him dream. He'd come around eventually. Those dreams will fall down to Earth soon enough.
Being a son of a minor god such as Harmonia, monsters had never been too bothersome for Francisco. The ones that did appear on the islands disappeared by other demigods before they even noticed Francisco. Until one. He was watching the stars through a small hole in the roof as he lay in bed. His father had invited friends over but he was banished upstairs. That was fine with him. They talked of meaningless talk, such as the weather and the sea. Francesca was cooking in the kitchen, feeding the men without a complaint. One of the men was a son of Poseidon. Supposed, with the added flavouring of Francisco's demigod heritage, it was a recipe for disaster. The flesh-eating horses, two of them, broke down the doors and from his perch, Francisco watched the horse rip open the adult's stomachs. Then he hid under his blankets. It was all a bad dream.

The monsters were killed by the old son of Poseidon but not without leaving terror in their wake. He stood above the bodies of his friends. The only family he had. It wasn't until he heard the light sobs whispering out of the alcove did he realise. He was not alone. It took a while for the demigod to coax Francisco out of that bed. He was not his parents.
"This is no place for a boy."

The commotion had brought curious neighbours to their door and soon the house swarmed with officials and medics. A freak animal attack. Francesca survived, though. She was knocked out and delirious when she awoke but her heart still pulsed. Francisco left the house with nothing but his necklace and a book and cradled it to his chest. He stayed at the small hospital beside his mother's bed. He was always tranquillo but not like this. Francisco, until he heard his mother's voice, was mute. The rebuilding of their lives was difficult. People gave them charity money for a while but they could not live on that. Pablo was the man of the house, the main income, and Francisco was his heir. Francesca began to urge Francisco to turn away from his education that he began to use as his escape. They could only stay in the friend's house for slong.
Yet his teacher had other plans. She made him do exams for an elite military school on the mainland and he was accepted. Colégio Militar was a military high school founded in 1803 and has been one of the most prestigious schools in the country. It has birthed five presidents over the centuries and countless military figures. Francisco was accepted on the basis of a scholarship.
Francisco saw his way out.
He took it.
He pleaded with his mother.
She said no.
She could not stop him.
Francisco snuck onto a boat travelling to the mainland, with nothing but clothes, the necklace, his acceptance letter and a book of Plato. He ran way, his eyes on that school, and nothing would stop him. Not even his own mother.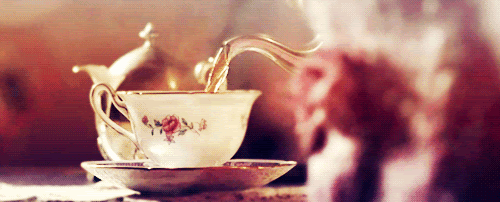 The school was orientated with sports. Fencing, shooting, horse riding, even gymnastics. For a book worm like Francisco, he struggled to fit in. He was short at the time, much shorter than his peers, and had a terrible shot. His lack of formal education and money meant that he stuck out like a sore thumb. Yet Francisco held his home in the Azures with pride. He didn't think much of any teasing he might have suffered-being there was enough. He was a quick learner. With each year he aged, Francisco began to be able to learn more and more. Understand better what Plato was saying. He read Rousseau, Byron, Shelley, Napoleon, diaries of soldiers and authors. Despite his short comings with most of the activities available, Francisco flourished in the academics and horse riding. Francisco adored mathematics, knowing both through Plato and Napoleon the importance of it. For Plato thought that if there was a God then God would be a great mathematician through making the world with triangles. Francisco never really thought of a career in the military but he was enamored with his heroes and thought that was the path to go down.
Francisco wrote home periodically. A neighbour read his letters for Francesca and wrote her response back. Francesca could not stay angry at him for long, she never could. She moved in with friends and helped run their households and business. However, Francesco had no intention of returning home and as the years went by. Perhaps he returned for a few months in the Summer. His marks were promising and the board were keeping their eyes on him as he grew older and older. Monster attacks weren't a thing, there was enough demigods in the ranks that he was protected. Francisco struggled with languages, though, and barely mastered the English language. He spoke with a heavy accent though. He did his best to learn French but even to the current day, his vocabulary is rather minimal.
Now that he consistently had the necklace around his neck

"I didn't have many friends back then. But I had two constants. My books and João. But I would not consider him a friend. He was more than that."
João and Francisco were school friends. Yet João spent more time wanting to learn about birds rather than what the teachers tried to make him focus on. His parents had begged him to go to this school, paid for his entrance, but João had no time for any of it.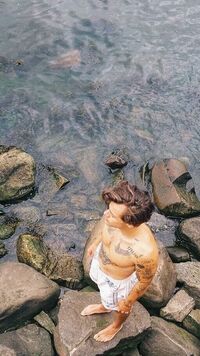 He couldn't keep up with the marches, he drew birds in the margins of the books much to the chagrin of Francisco. Despite this habit, Francisco was entranced by his quirks, spent more hours listening to his discussions than he thought he'd ever wanted to. Francisco wanted to learn about history, politics and myths and legends. He had little interest in the differences between robins and sparrows. Reminded too much of his father and his love of fish.
Every one else, the upper class, avoided them. They were the odd ones out. The odd balls. So they hide away in attics and empty rooms. Climbed onto the roof when it was a full moon and talked about their future. Well, Francisco did. It was when they were sixteen that they fell into that next part of their relationship. Neither put a label onto what they had. They didn't know what they had. They loved each other. They felt closer the other than anyone else in their life. It felt nice when they touched. Surely, this was what they spoke of when they talked about passion and love? Francisco looked after João. Stood up to those who tried to tease him for his quirks. Francisco learned quickly how to hold his own in a fight and soon people began to leave them be.
For two years, this continued. They were best friends. Brother's in arms. Francisco was repeatedly being commended by his superiors and he was nodded as an up and coming citizen. He still had his eyes on the military, unsure of what else he can do. Francisco wanted to make a name for himself and he saw this as his opportunity. They recommended either the military or politics for when he graduated. So it seemed to make sense. His life was becoming something beyond his wildest imagination. He was no longer facing a future of fish, he was going to make a name for himself. However, his attention was drawn more and more to the latter and eventually applied himself to politics. He read speeches and attended them. He read books about previous presidents. Everything he could learn, he tried to cram inside of his head. He was interested in foreign affair. All the meanwhile, Francisco was courting a girl he had met at church. He did so to keep up appearances, and he liked her well enough, yet she could not hold his heart the way João did.
It happened when he was visiting Francesca. He was away from Lisbon, he could not have stopped what had happened. A group of boys had found a letter João had written. They were long use to writing under pseudonyms to ensure secrecy. They thought this 'Augustin' was a boy back home.
By the time Francisco returned, João was no longer at the school. He couldn't find him and people almost refused to mention his name. Teachers shook their heads, the other boy's shrugged his questions off, one said he transferred schools. It wasn't until a few months later that Francisco was able to track down João's household.

"His mother was kind, apologetic, she talked a lot. Talked about absolutely nothing but if you read in between the lines, you could hear something was amiss."
João had been badly beaten. Apparently, no one knew who did it. Francisco believed this false. He was trapped inside of a wheelchair and permanent brain damage. Francisco could only stay with him for an hour before he had to leave. He could not bear it. The way his mother talked as if nothing was wrong, the way he could not tell if João recognised his Chico. Francisco wandered the streets for hours and hours and did not return to the school until the new week. Yet even then, he almost completely withdrew. His faith in those around him had shattered and the only consolation he had was his books and his pen. Francisco had begun to write and write, letting his thoughts splatter onto the pages, the tip of his pen sometimes ripping through the paper.
Francisco graduated with flying colours and soon entered politics. He didn't know what else to do with his life-he couldn't return to Francesca. He continued his relationship with the girl, Matilde, who was a daughter of a local banker, before proposing three months into his career. He had some income now and was able to provide a little bit. Due to his achievements in the military school, it didn't take long for him to move up the ranks. They married when he was twenty four.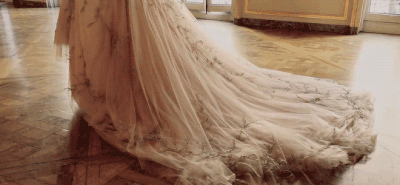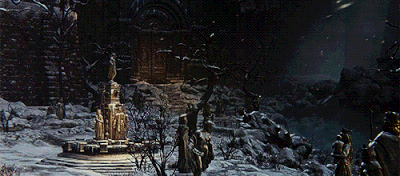 Francisco had little to his name, it was true. He had his voice, he had his writing, but he also had his words. So when he pledged his life to Matilde, he intended to keep it. Under the natural light of a church, they were ordained. His mother did not attend, now too old to be able to make the journey. She was alone now, having to beg strangers to read her son's letters that come rarely. Perhaps she was spared death and pain, but Francesca was alone and had little company as she grew older. Her son had neglected her and was beginning to turn his back on the islands that had raised him.
It was when he was twenty six that he learned of the Greek gods and the truth of his heritage. All these years the necklace remained around his neck. In truth, he had stopped at aging at the age of twenty one-the same age as Eratos when he started his own quest so many centuries before hand. The ghosts trapped inside the necklace had remained silent, watching the young boy grow and experience life. Whilst his own ambition and desire clouded his judgement, they whispered into his ear about his mother as he slept. Implored him to remember his family. Like Thetis when she begged Achilles to stay at home rather than seek glory in Troy, they begged him to follow in Pablo's footsteps. To seek domestic harmony rather than glory. Yet he shrugged them off. At twenty six, Francisco was a prominent politician and made his own wealth. He was respected. Matilde was pregnant with his first baby and Francesca had passed away in her sleep a year before.
They were on a holiday in Paris, the city of love and he had met Aphrodite under the stars as he returned home. Enraptured by her beauty, he could not help but introduce himself to her. What he felt when he saw her was something he had not felt since João. Aphrodite knew who he was. Olympus whispered about those who possessed those jewels. She thought him cute, both his face and his personality. He wrote her poetry (terrible poetry) and spoke sweet nothings to her. He extended their holiday for another few weeks. Whilst it never progressed further than meetings here and there, it was enough for Francisco to find out about the Greek Gods and his heritage. Aphrodite didn't think deeply enough about it and fed Francisco's eager mind.
"My mind had expanded and narrowed. No longer was I enthralled with Plato and his mathematician. I wished to write my name into the parthenon, into their history."
Francisco returned to Lisbon with his wife and newborn daughter but soon stepped down from his position. His future would not lie in the government any longer. Instead, he was to become a hero. But not a traditional hero. He is not Achilles nor Heracles. No, he is Plato's hero. The hero based in knowledge. Whilst his wife was confused and tried to plead with him to see reason, he turned away. Francisco did not hate his wife, no-not at all. He loved both her and his child. But they failed to catch his passion. He did not see a domestic future. He dreamed of being something great. He went to university, beginning to study history and philosophy, and built his wealth in what he wrote. He wrote stories and lectures and theories. Selling them to magazines and newspapers. Her wrote his opinion and shouted his voice that echoed throughout Portugal. It wasn't enough to support their lifestyle beforehand. His in laws condemned his madness and pleaded with Matilde to leave him. But she remained by his side, despite his neglect. Even when he convinced her to move with him to the United Kingdoms, knowing that this was where the flame was. Where the gods' resided. That was the heart of history-and he was intent of being there.
Situated in London was difficult for the Teodoro family. Francisco knew a little English but it was rough on his lips compared to his native language. Matilde knew little to nothing. Francisco didn't take long to find the world of Greek gods. It was 1902 and Francisco pleaded with Zeus to become a god. To be given a chance to prove himself. For what point was there in having a legacy if he could become a god? He knew it was possible. Dionysus and Heracles did it. Zeus laughed. But it was a bitter laugh. Evidently, humans had not learnt how to control their self serving ambition. Or perhaps the rubies knew who to connect with. The nerve of this young upstart. Zeus need not do much for Francisco, he was already plagued by the necklace that dangled around his neck. The necklace was his one connection to his family that he kept. Part of him believed his father was a part of a better class than Pablo and Francesca and perhaps that necklace was his ticket in.
Yet Zeus decided to punish this child further. He came to the conclusion that this boy was a terrible son of Harmonia. He seemed to not want peace or harmony and probably took after his father, whoever he was. In truth, even Harmonia was a bit embarrassed about her son that turned up on the footsteps of Olympus. Still, she pleaded in his defence to Zeus but was soon silenced.
"If this mortal wishes to turn his back on his family, then so be it."
When Francisco returned to his home, he found a crowd around his house. When he pushed through, he found out the horror that awaited him. It is unclear what truly happened. They heard a smash and both Matilde's body and their daughter's body lay massacred on the ground. Zeus had sent monsters their way and Francisco didn't make it home in time.
Francisco was alone. Was this not what he wanted? No. This was not what he wanted. The way he stumbled out of that house. The way he howled. That is when he realised the type of monster he had become. He was not a god, he was Lucifer as he fell from heaven. The monster that Heracles slew. He pleaded for death. He pleaded to trade places with his innocent wife. He screamed at the heavens. He hoped for Zeus to strike him down with one of his lightning bolts but nothing came. So he fled.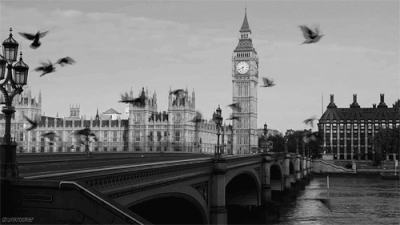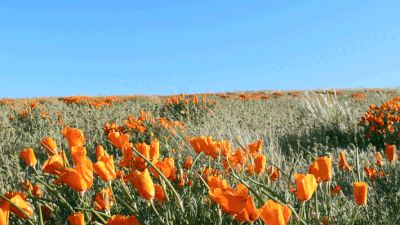 Francisco blamed his lack of age on Zeus. He was punishing him further. Surely, his actions didn't necessitate this? To wander the Earth forever but friendless. He craved his wife, he wished for his mother's embrace and his father's affectionate disapproval. How foolish was he? He didn't let the necklace out of his sight. It was the only connection he had with Pablo and Francesca. He still wore his wedding ring and a photograph was kept in his breast pocket. Despite all this-Francisco wasn't one to sit and dwell. No, he knew he wasn't aging. Not one wrinkle? He had to be some sort of immortal monster. He truly was Lucifer's reincarnate. He ran away from his life that he had ruined. Instead, he did what he always did-he wrote. If he were to watch history pass around him then he would write. He knew memory was a fickle thing and he didn't want to forget everything. So he wrote and wrote. He travelled the world, following history wherever it went and wrote down what he saw and thought. If people were to know what he was, then they would destroy him. No, better to stay in the shadows. He didn't deserve a legacy, he didn't deserve to have a name in history.
The ghosts' had gone silent, staying within their cell, all having lost faith in Francisco. All thought he'd have been different from those who preceded him.
He had flings here and there. Most of them other demigods or immortals but something always happened when they became too close and Francisco moved on. His bad luck was because of the Olympians. The thought never occurred to him that it was the necklace causing all his issues (besides his attitude)-why would he? It was a simple necklace. In his eyes anyway. Francisco continued his study of knowledge. He had little time for nature and was more interested in the soul. The physis held little impact on him nor did he like to talk about death. However, he kept his writings to himself now. He didn't publish anything and kept every diary in his possession whenever he moved.
"I was never the leader I thought I was destined to be. I am no Napoleon Bonaparte."

After the Bloody Revolution in 1905, Francisco turned his critical and cynical eyes on Mother Russia, ruled by the absolute monarch Tsar Nicholas II. It was here that he was first introduced to Karl Marx and the Communist Manifesto. However, it wasn't until 1912 that he entered Russia. He could feel the building tension across Europe He joined the Russian Social Democratic Labour Party, though he agreed with the Menshevik ideology rather than the Bolshevik ideology. Once, they were united but they had split in 1903. The Mensheviks believed that they needed to collaborate with the bourgeoisie and be inclusive to all whilst the Bolsheviks believed in a dictatorship of the proletariat. Francisco had seen a lot of the world, just Europe, and the different political systems. He sided with the Mensheviks.
Yet the army on the horizon was beginning to build. A great river of machinery was beginning to leak throughout the continent and Francisco began to read the writing on the wall. War was coming. He lived in St. Petersburg and attended all the meeting and events that he could, staying in the background and absorbing the rising tension that was happening around him. It was like a fire was about to be lit, a flame crackling down gunpowder as it headed towards a bomb. Something was about to happen. He could feel it.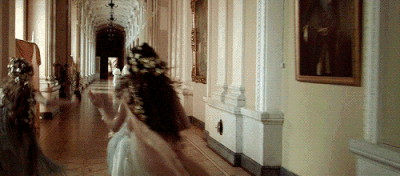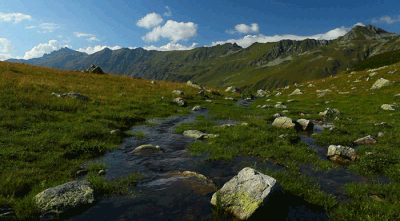 Francisco had never truly let himself open to anyone again. A self imposed emotional exile, one might say. If death would not be his punishment for his sins, then he'll close himself off and have that be his punishment. He couldn't truly exile himself-for he never felt close to nature. Was he not abhorred by nature in his own essence? He never aged, he felt as youthful as he had when he was twenty even though he was almost forty five years old. In the Azores islands, by his age, a man would have gone grey and his teeth would have fallen out. Yet Francisco didn't even have a single grey in his hair.
Francisco continued to write. He didn't need much money to live and had enough to cover his housing and food. In the dire times that Russia was facing, it did not cost a lot to rent. He didn't have to do much to come across money. Sometimes he find a stack of it on his morning walk. After one morning walk, he was in his room, writing under the midday sun, did he hear the first yell. A child running down the street.

"Archduke Franz Ferdinand assassinated in Serbia! Austria-Hungary in war with Serbia!"
It was like dominoes after that. One nation after another declared war. Russia was in no state to fight but she soon declared war on Germany in 1914. Francisco watched Russia struggle with the war effort all the way through to the revolution of 1917. The initial wave of nationalism in 1914 quickly died off and it lead to mass starvation and death. Tsar Nicholas II had little true military knowledge yet he still took command in 1915 and this lead to worse and worse defeats against Germany. They had no rifles, no food, no gear, and no shoes! They were in no position to fight a war and it lead to a perfect scenario of a proletariat revolution.
"Take the rifles of your dead brothers in arms. Do what you must to survive."
Francisco did little to aid the fight. He was no fighter. He was a hero of knowledge! Still, he was far too removed to actually partake in the events unfolding. During these years, he met someone new. Tantalisingly new. Francisco had thought he was familiar with most of what human society had to offer. However, during a hushed meeting at the end of 1916, Francisco met a fellow Menshevik. A handsome young man, Albert Petrov, who laughed and smiled, even though he'd lost both his brother against Germany only a month before. Who had lost his fiance due to illness. Francisco was confronted with a man who also lost his family but still found himself loving life. He was curious. Perhaps this was a simple mask to hide away his anger and hatred for the world.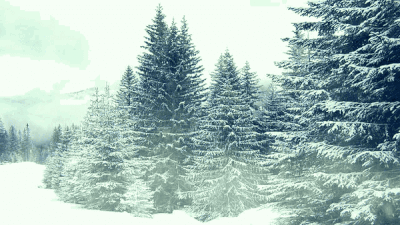 The two engaged in arguments and discussions every evening. They dined together and discussed the war and what it meant to be a communist. They both agreed the Bolsheviks were too radical and couldn't support a government. Due to a problem with his leg, Albert could not enlist into the army and Francisco found himself glad. It took only a month for them to both realise that they were demigods. Francisco, a son of Harmonia, and Albert, a son of Hecate. He saw the men who returned from there, with broken eyes and sunken cheeks. The two of them watched the downfall of Tsar Nicholas and the implementation of the provisional government and hoped that this would mean a better future.
"I was convinced that perhaps I had found a new home. Someone to love. I would not dare make the same mistakes. But fate was not on my side."
Francisco fell into love and was able to make up for his mistakes that he had made seventeen years beforehand. He was honest and spent every minute of his life with Albert every chance he could. He wrote and wrote about the revolution happening around him. He wrote love poems that had considerably improved since he met Aphrodite. He wrote letters to Francesca then burnt them. Letters he should have written when he was a boy. He wrote letters to Matilde, asking for her forgiveness. Maybe one day he could be Odysseus when he descended down into the underground to meet Achilles. He could have his chance to implore for their forgiveness for his unforgivable neglect.
Yet Albert never condemned him for his pride, instead he smiled and waved his guilt away. How could he be so stuck in the past when everything was happening right around them? Russia was to become a country for the people. Who cared about Francisco's lonely soul? Or what happened in Lisbon and London? They both agreed Vladimir Lenin's return in April 1917 was worrying but they didn't think much of it.
It was one night in September 2017 did Albert finally question the necklace. He knew it was his father's but never looked much at it. He asked to hold it and he began to feel his own powers beginning to take over him. Albert could tell something was amiss when he felt that necklace touch his skin. As if the cold winter had entered Petrograd's streets three months early. A chill went down his spine. He knew this necklace was not of mortal connection and that Olympus had it's hand over this possession.
"How could I have not noticed this before?"
Whilst Albert could say he did not trust that necklace, he could not definitely say for sure what was the problem. Still, Francisco was a thinker and he began to suspect something. But then it was all forgotten when the newspaper hit the front door of Francisco's small home. Still, it remained in the back of his mind. However, much more important things were about to unsettle Petrograd.
The Bolshevik's stormed the Winter Palace, lead by Trotsky as Lenin was hiding for his own personal security, and the pair watched as Russia descended into a civil war. The Bolshevik's pulled out of the war. The Provisional Government chose to remain in the war which meant that they were vastly unpopular from the moment they took power. Yet no one wanted the Bolshevik's to take power. By 1918, Russia had separated into two sides-the Red's and the White's. Yet, the white's were broken into different factions and lacked any stable form of leadership or movement like the Bolshevik's did. Albert and Francisco began to try and flee but where to go? The war was happening to the West and there was nothing to the east. Just unlivable Russia. Soon, however, as they tried to flee for the white's, they were captured by the Bolshevik's. All of Francisco's writings were burned. All his diaries. They forced Francisco into the army, threatening to kill Albert (who was of little use to the army due to his physical abilities). This was a common Bolshevik tactic employed by Leon Trotsky.
Francisco hoped the Bolshevik's would hold true to their word. Yet, three months later, he found out they had shot Albert the second night. He had spent those three months defending a city he had no attachments to. He was not Russian. Not without his Albert.
Francisco prayed for his mother, calling upon Harmonia, begging for peace and safety. He had not asked for anything since his request of Zeus. He had stayed far away from Olympus since. Harmonia heard his prayers. For too long had she seen her children be cursed. Her own necklace saw other children face an inharmonious life and Francisco, her little black sheep who had taken so long to realise the importance of domestic harmony, suffered from both curses. Harmonia showed him the way out of Russia, like Athena with Telemachus as he searched for Odysseus. She lead him safely through the battles and left him in the safety of London, where his troubles truly started.
Harmonia told Francisco the truth. He asked about the necklace and he learnt about Eratos and Persephone's curse. The necklace was finally blamed as a curse after so many owners who considered the riches it offered a blessing.
He was told the best idea was to give it to someone else. Neither Persephone or Hades were lenient and Francisco would still be turned away if he went to look for them. Yet, for Francisco, the sun was shining through the storm clouds. The rainbow was appearing.
"I will be the final man who carries this burden. I'll find a way to break the cycle that is plaguing our world."
All that was good, all that was fair.
All that was me is gone.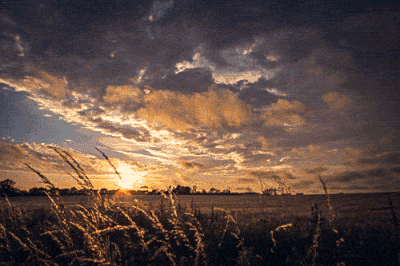 Harmonia pleaded for Francisco's freedom to Zeus. The curse had existed for centuries, was that not punishment enough? Francisco had learnt his lesson. Let there be peace. Let there be harmony. No more discord, no more violence, no more tears. Zeus heard her please. He decided to give Francisco a path to prove himself and his own redemption. He ensured Persephone agreed that if Francisco were able to finish the original quest that Eratos failed then the curse would be broken for good. If Francisco was to fail, though, then the full weight of the curse would be planted onto his shoulders. He had the space of a century to finish this request.
Francisco agreed to this offer.
It wasn't an easy plan. He was told that was not the only cut out there. He wasn't sure how many there was out there but he knew the best place to start was Eratos. Yet it has been centuries since someone has heard of him. He could be dead for all Francisco were to know. He travelled to France, the last place he was seen. Francisco became an unbearable human being whenever he met anyone. He knew his responsibilities. If he were to become close to someone then their life was at risk. He could not let that happen. Demigods and mortals crossed his path as he searched but they left with bitter and hateful memories. Francisco insulted them and spoke of sinful activities that he partook in every evening (a lie). Francisco was thrown out of inns and bars more times than he was caught.
"No one shall look upon me with pity or love. It is for the best. They deserve to find someone better than I."
The trapped ghosts had become more and more active, waking from their slumber when they realised that freedom to move into the underworld was becoming more and more available. The ghost of Benjamin Briggs was the first to reveal himself. Soon, in his small house, Francisco was surrounded by ghosts, pledging their allegiance to him. If he needed help then they will provide. Andrew was there, Benjamin Briggs, Pablo and Francesca, Matilde with their baby, Albert. Countless of other faces. Francisco thought he was so alone but he found himself surrounded by people who loved and forgave him. He could deal with turning away everyone, he could deal with using his words to cut deep, for now he had his family and now his journey was not just about himself. It was about freeing them, allowing them to find peace and move on.
It wasn't until the early 1940s that Francisco found Eratos. He used every resource that he could. He dug through historical records, he asked each god he came across, he hunted Nereus and caught him in a trap. It paid off-he found himself at the doors of a castle embedded into a mountain, where the trees bent down to the ground under the force of the wind, where it sounded like ghosts were laughing and screaming through the air.
Eratos didn't want anything to do with him. Francisco had to climb the walls to enter through an open window to force the man to listen to him. Eratos was still young but he was thin and his skin was rubbery. Francisco believed he was looking upon Count Dracula when he saw the man under the moonlight. Eratos turned away when Francisco told him of Zeus's path.
"I have seen everything that this world has to offer but I fear death. I will not let you consider."
If Francisco were to succeed, Eratos were to die. Yet if Francisco were to fail, then Eratos were to die with Francisco living on. Eratos wept, throwing himself onto his bed, cursing Francisco's name. Perhaps the years and years of isolation has made Eratos rather dramatic. Francisco pleaded with him to tell him where the other one's were. Nothing came from it.
Francisco refused to leave the castle. He asked the ghosts for help and they haunted the stone hallways. No matter what Eratos tried, he could not get rid of Francisco for Francisco was stronger and more physically able than Eratos who had spent so long withering away in those walls.
As the years passed, Eratos grew more and more use to Francisco's presence and the ghosts. He could finally talk to someone who wasn't going to be hurt. The two talked of modern and ancient history, Francisco learning all that he could about the times that history obliterated. Francisco had begun to write again decades ago. He wrote down all that he could remember from the diaries the he lost but hindsight is fickle he knew and bias and regrets clouded the truth. So he didn't hold much weight to the words that he wrote down for the years before the Russian revolution.
"I think he thought I was the Plato to his Socrates, a student to his teachings."
It took another ten years for Eratos to confess to Francisco after a night of Francisco imploring him to tell him. He confessed to how many there were and where his one lay. Francisco thanked him but soon quit the castle. He had remained there far too long and was losing valuable time. He travelled into the labyrinth and wandered through the tunnels, knowing he lost years with every minute that passed by. Valuable time he had forgotten how to manage.
Then he found the ruby covered in webs. It lay forgotten. None of the demigods and monsters who moved through those corridors saw it. Except for Francisco. The ghosts lead him there, feeling the other ghosts call upon them. He had a necklace and ruby and could feel the burden weigh down upon him as he slid it onto his fingers (after cleaning it rigorously).
He'd wasted sixty years inside of the maze. When he entered the world again it was 2015 and the world had vastly changed. Technology had risen and clothes were fast and cheap. Francisco was always the outsider before but now he truly was. He was one of the ghosts who was trapped inside of the jewels he wore. He spent another year acclimatising to the new world he found himself in. He read vast amount of historians about the years that he had missed. He forced himself to learn how to use their technology, how to find himself around. He was amazed at planes and fridges. He was amazed that men could kiss each other and people weren't jumping to beat them. He was fully aware it wasn't a perfect world but he found progress.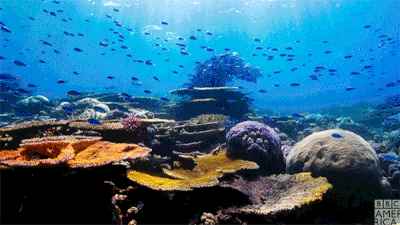 The next one to find was the one embedded in the Mary Celeste. It didn't take long to find out what remained of it. In 1884, after years of bad luck and misfortune, Gilman Parker deliberately crashed it into Rochelois reef and was later charged with insurance fraud. No one looked for the remains until 2001 but the remains that were found was found to be another ship and the Mary Celeste remained hidden.
"The curse that had devilled the ship can remain at the bottom of that reef."
Francisco had to learn how to deep sea dive to look for the ship. The ghosts helped him, sourcing their fellow people trapped within the ruby, and directed him to where the ruby was. At the bottom of sea, Francisco hacked at the rotten sculpture and pried the jewel out of the eye. He was running out of oxygen by that point but he wasn't worried. He was protected. Soon, Francisco was back on the ship with three out of four rubies.
The last remaining jewel had been lost to history. Yet, there was one consistent rumour that Francisco heard. Olympus. Could it be true that there was a ruby in the gardens of Olympus? Where he once stood nearly a century beforehand. He found camp and asked where Olympus was and soon he was once again on the steps of the gods' home. He timed it so it was a Christmas party where no one would bother him when he descended into the neighbouring gardens and let his family lead him.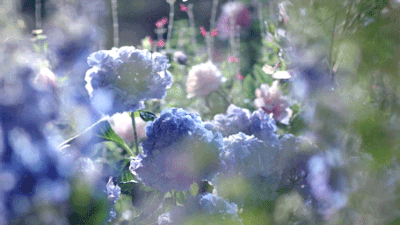 With all four rubies in his possession, Francisco could see the finish line. He could taste it on the tip of his tongue. He just needed to travel to the underworld. He knew Persephone and Hades would accept his presence because of Zeus's demands but to get to them was the final question. However, through the help of other demigods he came across over the past years, he was pointed in the right direction. He travelled to Los Angeles to the recording studio. He wouldn't have described the gates to hell to be something like that. The poets would be greatly disappointed. Still, with the cloud of ghosts swirling around him, Charon allowed his passage down into the underworld and soon he was in the throneroom of Persephone and Hades with the collection of jewels in his possession.
Both were cold but they told him that if he were to throw the jewels into the river Styx then the curse would be broken for he kept his word ninety eight years ago. Francisco said farewell to the ghosts who kept him company for so long on the banks of the Styx. It was a bitter sweet farewell. It is what they deserved. They found the peace that they had been deprived of.
It was 2018 and Francisco was free.
Francisco began to open up to the world around him. He became friends with demigods and followed one to Germany. Francisco was content in spending his time learning as much as he can about the world. He travelled into nature. Francisco found himself a newfound appreciation for an aspect of the world he once turned his back on. Oh, the world was rendered sublime and oh how he loved to adore it.
Then it was 2020 and he found himself at the foot of Camp Half Blood. He'd explored the mortal world for too long. Maybe it was time to experience the mythical world.
"I looked forward to growing old. I looked forward to having a short life than the one I thought I faced."
Glory of youth glowed in his soul,
Where is that glory now?
Give me the eyes, give me the soul
Give me the lad that's gone.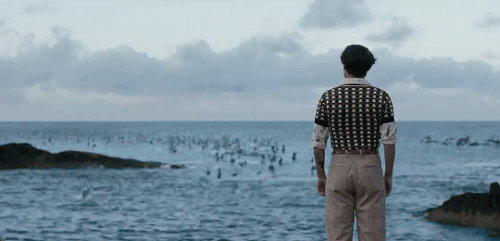 Community content is available under
CC-BY-SA
unless otherwise noted.