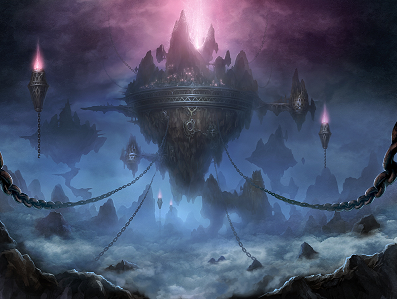 You slowly wake up, and your vision is groggy.....as you look around you notice that there are other campers here too. You soon find out that you're in a throne room, somewhere in the underworld, and in front of you are shadowy apparitions of five gods, namely Hades, Melinoe, Thanatos, Deimos and Ares.
"Arise, campers." Hades spoke, and you are obliged to do so, so you stand up along with everyone else. "If you all remember Cries of War, then I'm sure you'll have a good idea of what's happening now." Ares explained.
Then, it was Melinoe's turn to speak. "Basically, this is a battle competition to honor the spirit of Halloween, and if you win, you shall be given magnificent rewards."
"Just don't let the fear get to your heart." Deimos added.
"And don't die. That'll make my job easier." Thanatos said with a smile.

OOC Breakdown
Basically, this is a battle tournament, but unlike others that we had before (Cries of War and Roleplay Battle Royale), this is gonna have mixed formats, so most rounds will have a different sense of competition in it. There's also going to be 20 contestants over all, but only 8 will make it to the preliminaries.
Round 1 - The preliminary round. The 20 characters will be divided into groups of five, so that there'll be four groups in total. Each group will be assigned a certain monster to battle, and then each user will post individually on how they'll battle the monster. Basically, you're going to choose one power and then use it in a creative battle post against that monster. It doesn't have to specifically mean you kill the monster in the end, we're just going to judge on how creative you can be when using your character's powers. You may also use weapons.
Only the top two users from each group will advance to round 2.
This is the scoring rubric:
Total possible points 300, 3 judges
Creativity: 1 to 20 points, how creative were they, did they use their surroundings and other weapons as well.
Fair/Realistic: 1 to 20 points, are they doing absurd or even OP things with their character, are their movements accurate and realistic (like if they said they jumped out of a 10 story window despite not having any type of flight powers and landed safely as if it was only a few feet).
Spelling/Grammar: 1 to 20 points, self-explanatory I hope
Accuracy: 1 to 20 points, are they using the power correctly in the way it is intended
Detailed/Character Specific: 1 to 20 points, Are the posts relevant to the user's character? Do the posts fit with the character's fighting strengths and weaknesses? For instance, if someone puts that their character is a weak simmer, but in the post has their character swimming proficiently, then they aren't accurately portraying their character.
(Please note that I took this scoring rubric, as well as the idea of this round from the old Greek/Roman Crossover Event and it is not mine. Credit goes to Bach who organised that event)
Round 2 - Okay, so the 8 users that will make it through will be randomly matched up and will fight their opponents in a standard battle. There will be two judges for each match (three if there's a tie) and the scoring rubric will be the one we use for counsellor challenges.
Round 3 - The remaining four users will then be paired up with another, and they will have to cooperate with them because the theme of this round is a double battle. Basically, it's still the standard battle, but there's two of you in a team this time and you won't be fighting alone. You and your teammate will be judged as one, so the mistake committed by one of you will also count against you, and the scoring rubric remains the same.
Final Round - Final round is a standard battle, but it's now between the pair who won round 3. So basically, you guys go from teammates to opponents in the battle round.
Prizes
The winner gets to pick two prizes from the first place options and an in-character gift from the gods (that I'm still working on). The runner-up, as well as the two other users who made it to round 3 will also get prizes, but may only choose from the consolation prizes pool. The runner-up will pick first, and the two others will have to decide on who's getting what among the prizes that are left (the one the runner-up picked will be out of the choices).
First Place Options
Pick a major character and make them count as minor or
A new shiny character spot or
Skip the 3/6/9 month waiting period for powers.
Consolation Prizes
Have your character count as minor (only the character you used) or
Adopt a character and make them count as minor or
Skip the 3/6/9 month waiting period for powers.
Rules
You must be at least level 3 by October 15 (if you're only days away from getting to level 3, I might make exceptions).
All standard battle rules apply (No godmodding, OP, 10 posts per user, etc.).
You HAVE to be active enough to keep this up.
Only Camp characters are allowed. No exceptions.
Round 1 is from October 15 - 20, Round 2 is from October 20 - 25, Round 3 is from October 25 - 28, Round 4 is from October 28 - 31. If you fail to post on round 1 or finish your battle for rounds 2-4 before the given deadline, you will be disqualified for the former, and the one who posted last on the match will be declared winner for the latter.

Competitors
Round 1 Groupings
Group 1
Post here: Contest:Halloween Battle Royale/Round 1/Group 1
Group 2
Bowen Spall - James
Alice Gray - Nat
Connor Ryuk - Chase
Kristjana Emìlsdóttir - Lilly
Cody Knight - Broken
Post here: Contest:Halloween Battle Royale/Round 1/Group 2
Group 3
Post here: Contest:Halloween Battle Royale/Round 1/Group 3
Group 4
Alaska Eira Jansen - June
Yelena Ivy Kovalsky - Xax
Joachim Flamel - Hyu
Sasha Taylor - Kat
Post here: Contest:Halloween Battle Royale/Round 1/Group 4
Round 1 Results
Round 2 Matchups
Matchup 1
Matchup 2
Matchup 3
Matchup 4
Deadline: October 25-26 2016
Results
The winners of round 2 are:
Round 3 Teams
TEAM 1 (The Cobras)
TEAM 2 (The Hawks)
PROOF OF RANDOMISER:

BATTLE PAGE: Contest:Halloween Battle Royale/Round 3

Round 4
WIP

Community content is available under
CC-BY-SA
unless otherwise noted.