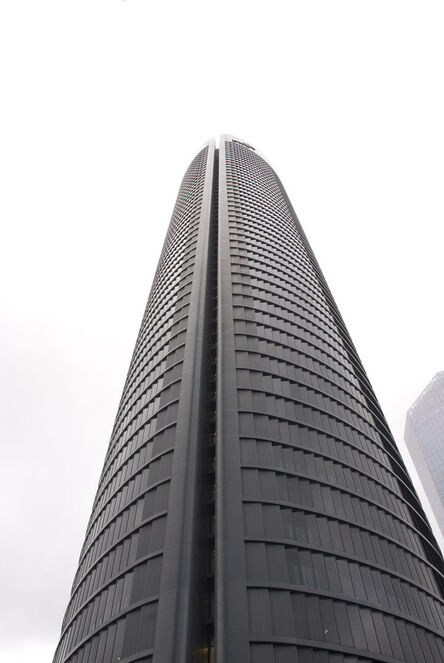 The arena is a large grassfield with a large building at the center. It is quite tall, possessing many floors above and underground.
There are various ways to travel between floors found throughout the building, various elevators, escalators, stairs, ventilation systems, etc.
Scattered throughout the building are floors upon floors of various technological items. Anything ranging from computers, robots, machines, mechanical equipment, testing facilities, kitchens, furnaces, top secret rooms, weapons, etc.
WB
Rachel Kassing

~ Bi-Crazy


There is a fountain of youth: it is your mind, your talents, the creativity you bring to your life and the lives of people you love. When you learn to tap this source, you will truly have defeated age.

Character's Bio


 Age: 14  Height: 5'1"  Weight: 107 lbs
 Sexuality: Bisexual  Relationship Status: Single
 Birth Place: Japan  Main Weapon: A Katana and 2 war fans
 Accent: Japanese
 – Creativity is allowing yourself to make mistakes. Art is knowing which ones to keep.

Character's Powers

 

Powers of a Mnemosyne Child

Offensive

Children of Mnemosyne have the ability to write/read weapons out of pure energy which can be used for combat; however, only one weapon can be conjured at a time and it cannot be bigger than the one who conjured it. They can also write/read other objects that are for non-combative purposes
Children of Mnemosyne can launch orbs of ink which burst upon striking the target, temporarily obscuring their vision. They can only launch three orbs of ink at a time.

Defensive

Children of Mnemosyne have the ability to write/read a shield of pure energy, roughly two to three times the size of the user, which will blunt most attacks but slow the movement of the conjurer.
Children of Mnemosyne have the ability to revert time around them for a short duration in order to dodge an attack that was unforeseen. After doing so, this ability cannot be used for a while.

Passive

Children of Mnemosyne have the ability to view the specific past of a person's life.
Children of Mnemosyne have an innate knowledge of everything ever written and only have to hear its name to remember its details.
Children of Mnemosyne have an eidetic memory and can remember every detail of a previous fight with an opponent.
Children of Mnemosyne can see a few seconds into the future; allowing them to possibly predict the actions of others, but also obscuring their sight at times.

Supplementry

Children of Mnemosyne are able to force everyone around them within a 10-meter radius to remember and dwell on an event from their past that emulates a certain emotion from the affected. The child of Mnemosyne can choose which emotion they would like their targets to feel, be it anger, sadness, happiness, ecstasy or anything in or ecstasy. The user cannot hold the targets under their control for more than a few minutes, and the effects of the power can cause those around them to become positive and motivated from their happy memory
Children of Mnemosyne can use descriptive insults used both against themselves and their opponents to gain a temporary boost in speed and strength. The longer they maintain this boost, the more energy is drained.
Children of Mnemosyne can read/write wings into existence. This enables them to fly; the longer they maintain this state, the more energy it drains. They must rest between flights and cannot make long distance traveling without resting often. However, the wings are vulnerable to injuries and magic; they can also be customized to the user's preference.
Children of Mnemosyne have the ability to travel back and forth in time, but they are unable to interact with or change past events they are only able to see the events play out. When they go forward in time they only see "possible" futures, that does not mean those future events will come to pass.

3 Months After the Character is Made

Children of Mnemosyne can temporarily rewrite details about the battlefield they are fighting on in order to alter it and gain an advantage over their opponent. This could include things like temporarily eliminating the shadows on a battlefield if they are fighting a child of Nyx or temporarily drying up the water if they are fighting a child of Poseidon. Only one detail can be changed at a time and the change only lasts for a moderate time.

6 Months After Character is Made

Children of Mnemosyne can manifest a person or creature from any book in order to temporarily fight alongside them. The manifestation cannot be larger than 2-3 the size of the user and will dissipate after a short time. The person cannot be overly powerful and the user will have a hard time moving while the manifestation is in place.

9 Months After Character is Made

Children of Mnemosyne can morph into a state of pure imagination. This grants them flight, receive enhancement in some of their abilities (Offensive 1, Defensive 1, 3 Month and 6 Month) and invulnerability to attacks. This effect only lasts for a short time, leaving the user extremely drained and temporarily unable to move afterward.

Traits

Children of Mnemosyne typically have excellent memories, unable to forget details from their past and are therefore immune to the effects of amnesia and other memory-related illnesses.
Though most demigods struggle with dyslexia, children of Mnemosyne usually do so at a lesser extent because their mother is the goddess of the written word.
Children of Mnemosyne can normally learn and decipher other languages incredibly easy. Ex: Hearing a woman speak Chinese would mean the user could somewhat understand even if they never heard the language before. If they then have a lengthy conversation with the woman in Chinese, they'd be considered fluent in the language afterward.
Children of Mnemosyne often grow up to become great authors, English teachers, and historians.

Owned by:

Natalia

~ Posted on: 15:50, January 4, 2017 (UTC)
Fight
Chinho: Now, the son of memory didn't have such care for when things went violent and it wasn't in his nature to violate or hurt others, but if it were to protect a position from someone who didn't seem to deserve it he would turn to violent means, and this is what brought him to the arena. Though in a slow manner, as he adjusted his posture slightly to a more comfortable one. To say he was prepared for this fight would be overstepping the use of his words, because he wasn't in the least. He only had a single weapon, a short sword, on himself along with a small notepad & pencil tucked away in his pants pocket. He flung open the doors of the rather bland and high tech arena with a slight roll of his eyes as he scanned the entrance for anything remotely different or out of place since the last time he'd visited. Whoever had decided to build a place like this in an encampment must have had a lot of time and money on their hands, seeing as the place looked as if it had just been abandoned or everyone was on lunch break; let's hope the former was true considering it wouldn't be fun for any of them to walk in on an unsuspecting mortal. As he headed further into the building, his mind went to his former Lt counselor and the person he was now going to be fighting: Rachel. He made a mental note of some of the surrounding equipment he might be able to use later on and that's when he spotted a stapler and laughed, although it was muffled by the black surgical mask he had covering his mouth and nose. "I can use this stapler to maybe clamp her mouth shut, since she seems too cocky about this." That's when he pocketed the stapler and decided to use it as a surprise factor if the need arose, which he had a feeling it wouldn't. As he moved deeper into the compound, he turned his full attention to the sounds surrounding him; there didn't seem to be any except for that of his feet against the carpeted floor, which meant Rachel wasn't anywhere near.
Rachel: Rachel normally wasn't this jittery and nervous, but in this situation, she had a right to be. Despite her background in martial arts, she was sure if she had the abilities to fight Chinho. That meant she would have to get creative with what she did. She had prepared the best she could by stashing slips of paper and mechanical pencils on her person, just in case Chinho actually managed to get past her defenses and take one stash. She didn't want to be caught without pencil and paper. Just to be sure, she had even partially written out a few useful words, to the point that adding one letter would activate the spell.
She did a mental inventory again. Sword on her back, two war fans on her thighs, and of course, she had gotten a good night's sleep so she wasn't tired. Next, she took a look around at her surroundings. She had made it to the third floor without a problem. It was a simple enough thing to take the stairs two at a time. On her left was the center of the tower, a wide open space that allowed you to see across the lobby and into the other levels. On her right were two offices and a janitors closet. Deciding that the janitors closet was more useful, she opened that door first. Inside were a few buckets, an old fashioned mop, a broom or two, and bottles of cleaning supplies, plus tools for fixing things.
Looking at the tools, she decided to take the cresent wrench. It was heavy and could easily be used as a weapon. She smirked to herself. Chinho has no idea what's he's gotten himself into by accepting this challenge. I'm a dangerous girl, and that's what he's about to learn. Turning around she headed back into the hall, making sure to keep as close to the wall as possible so as to not be seen.
Chinho: The feeling of boredom started to ebb from his conscious mind and random thoughts started to fill it. The thoughts ranged from something he found funny years ago to things that were plain out stupid. Though after about 10 minutes he shook his head and told himself to focus just as he neared a closed door. He touched the knob with great caution before finally opening it with one swift movement albeit quite noisily. In all honesty, he had made the loud noise on purpose in an attempt to see if the pitiful girl was anywhere nearby. However, there was still no sign of her and that's when he decided to look around the room and realized it must have been the office of a CEO or some other bigwig. After examining the room, he decided to take a seat in the comfortable office chair and relax for a few seconds before spotting the PA system. He didn't know if it was working or not so he decided to test it out first. That's when he remembered the phone in his back pocket. After a few seconds he had a video pulled up on YouTube, already playing, and pressed the on button for the PA system. The song happened to be Rick Astley's Never Gonna Give You Up and it seemed to be blaring throughout the building. He stopped the music and cleared his throat while speaking with mirth. "How does it feel knowing a boy - no more than 17 - has a position you crave?" Chinho inquired, his legs crossed, hands intertwined and resting under his chin, his rather curious expression turned into what one would describe as amusement. "Not quite sure what you intend to gain with the counselor position, but my guess would be... power? I don't think you deserve the position considering your... circumstances but nevertheless, it'll be quite amusing to see you try to take the position away from me. Just know that I won't hold back. Can you take such exhilaration? Don't worry, if you need to catch your breath or anything of the sort, I'll wait. Perfectly normal for elders to get worn out quickly." He turned the PA system off and flipped the chair around to face the windows, catching sight of the winter scenery outside.
Rachel: She snorts at Chinho's pathetic attempt to make her mad. During her years of training in martial arts, her instructor had beat many lessons into her, one being that patience was the key to everything. Many people she had sparred with had tried to get her to crumble under pressure and insults, they had all failed. She stuffed the crescent wrench in her belt and set out.
She decided that she needed to get to a higher place and use that to her advantage. After all, that was the best way to win a fight. So she decided to ignore Chinho for now and do what she needed to do. She found a set of stairs and climbed them, heading up 5 floors. She had seen an elevator earlier, but it was too far in the open for her to use now. She needed stealth. Once on the 8th floor, she started down the hall, or what counted as a hall in this place. She kept the balcony on her right and checked each of the rooms. Two were office's, one was a conference room, another was a computer lab. When she opened the next door she grinned.
The room consisted of robots, computers, and many pretty things.For some reason, there wasn't a window, but that didn't matter. She walked into the room and closed the door. She locked it for good measure. One one table were robots, and on another table were an assortment of weapons. She decided that she didn't need them and skipped over them. So she looked at the robots instead.
One of the robots was actually what was considered nowadays as a drone. It had a camera, and after fiddling with it a little while, she also discovered that it had a small speaker. She grinned and quickly thought of the many uses that it could have. She grabbed the small drone, and the remote control and heading back out into the hall. She turned the drone on and then carefully maneuvered it over the balcony and into the lobby below.
Chinho: After waiting for quite some time, the son of memory was starting to grow disinterested in what he was currently doing, so he decided to tell his adversary a little story of an ugly Irish girl. The PA system turned back on with a little buzzing sound, before his voice rang through. "Did you know that a girl, quite recently, was mauled by rats? They say she was very ugly and didn't even know how to dress herself correctly or so the story goes." He cleared his throat before speaking once again. "If I remember correctly she was a daughter of Asteria, thank the gods she wasn't a daughter of Aphrodite or her mother probably would of ended her before. I don't want to run off on a tangent so I'll continue. So, Nuala went off with some people she thought were friends only for them to realize how hideous she actually was and left her stranded in the middle of nowhere. Now that doesn't sound so bad if it weren't so...Infested. Infested with rats, the large city rats. After a bit they decided that Nuala was going to be there food that night and that's also the night she died." For some reason he started laughing hard before finally voicing his thoughts on the matter. "She must've been really stupid to have something like that happen to her, after all she should've been prepared." After he finished speaking a thought occurred to him, one that was rather humorous. "I guess the rat hunt will continue with you." He spoke with a rather eerie tone to it, before clicking the PA off. After a few seconds he decided to manifest Nicodemus, from Miss. Frisby and The Rats of NIMH, although making him the same size as Chinho himself. "There's a girl a few floors away, I'm not exactly sure which floor she's on, but I want you to stand guard and wait for her. Attack her if you want to I don't really care. She's really ugly with red hair, so I'm sure you'll know her when you see her." The rat spoke back to him before heading out of the room and doing as he was told.
Rachel: She sighed. This boy was starting to get annoying. She needed to finish this fight quickly. Then again, if he continued, she would have an even better excuse to punch him in the face. Maybe she'd even rip that stupid mask off his face. She smiled at that thought, and that thought led to an idea.
She looked around for where she could see what the drone's camera was projecting too, but she swore colorfully when she remembered that she didn't grab it. She quickly brought the drone back up to her and ran back into the room. She searched the table quickly and found a tablet. Turning the screen on she discovered that it had no password. It took her a moment but she found the application for the drone. She noted that the tablet had both a screen for viewing, but also controls for the drone.
She went back out into the hallway and again let the drone take flight. This time she was able to see what the drone saw, and what she saw amazed her. She saw a rat, about the size of a human. It will probably be the size of Chinho, as he summoned it and he wouldn't bother with anything too strenuous, as he has proven in the time that we've been in the arena. This led her to the conclusion that his little rat story gave birth to this monstrosity of an idea.
As she flew the drone she mentally searched for ways to execute her plan. She had read so many things, and because she had a perfect memory, she was quickly able to figure out what she needed, where she needed to go (at least in terms of planning), and how exactly she had to put together. "Let's see what this baby can do." she muttered. and with that she aimed the drone away from the rat and Chinho, going in search of the supplies, hoping she'd get lucky.
Chinho: Chinho didn't wanna fight, but this was being dragged out longer than it needed to be and he was going to end it as soon as possible. Therefore, he decided to let the creature disappear. Ah, what a waste of a smart rat. That's when he stood up, feeling slightly exhausted already, from the office chair and looked around the room for something, something that didn't include him running around like a headless chicken. He assumed that was what Rachel was doing now - what an idiot. After a few seconds of actually taking his time looking around the room, he found a laptop, one that seemed to be connected to cameras throughout the building. That's when he took a few minutes searching through each camera until he spotted his opponent, on the 8th floor, with a useless drone. Really? A drone? Why hasn't she done anything productive yet? With that he pulled his pad of paper out and decided to rewrite the battlefield; after creating a hole up to the 8th floor, he swiftly created his wings before flying through as quickly as humanly possible. That's when he noticed he was in a room yet again and made a note to fly above, as not to trigger the drone's camera (considering he knew drones could only see what was below them and not above them.) Ignoring the drone that could no longer see him above its field of vision, he moved closer until he could feel the presence of Rachel. He triggered within the girl a memory of profound sadness to distract her from his oncoming approach. As she came into view, he put the last phase of his plan into action. Turning into an embodiment of pure imagination, he took a memory of a book he had read, Darren Shan's Demon Theif, and created a demon. This demon was enhanced by the empowerment of his pure imaginative form. It saw the girl and charged her while forming a blade of hell fire. Its intentions should be obvious even for a simpleton like Rachel. This would quite possibly be his last move, in this fight, considering the amount of energy he had just used was rather strenuous on his already weakened state. If anything he would probably pass out within the next couple of minutes at the very most.

Rachel: Before she had even made it to the stairs to start her plan, she felt a sudden wave of sadness wash over her. She saw clearly the day she had to leave Japan and go to Camp Half-Blood. She had been devastated that she had to leave her dad, all because of a stupid monster attack. She remembered promising her dad that she would contact him often. She also remembered clearly thinking about the monster attack. What gave them the right to attack her anyways? She didn't do anything to them. All she had wanted to do was grow up with her dad and create stories for people to read. Was that so hard? Her sadness quickly turned to anger, the sadness pushed to the back of her mind. She would dwell on those memories later, right now she had a fight to finish.
The memories lasted less than a minute, but in that time she had let her guard down. She screamed as the demon's claws dug into her shoulder. The next moment she was flying across the lobby, and it wasn't on her own accord. She slammed into the glass on the other side, cracking it, but not breaking it. She started to fall and frantically reached for her slips of paper in her pocket. She managed to reach them and most of them slipped through her fingers. By sheer luck alone she was left holding the exact slip of paper she needed.
"WINGS" She left the terrible sensation of the wings growing from her shoulder blades as the magic took hold. By floor two she was panicking. The wings finally took hold and flared out, halting her descent. She was almost able to breathe freely if it wasn't for the fact that at that moment the demon Chinho had summoned let out a bellow that shook the walls and hurt her ears. She shook her head to get rid of the feeling and looked up.
There, above her and bearing down on her was the demon. She barely managed to hold back a scream. Rachel dodged to the side, her wings straining against their limits. She felt the demon's claws scrape her calf. She screamed loudly and stretched her wings to the limits, rising above the demon. She felt her energy start to drain and that was when she knew she needed to finish this fight as quickly as possible before she was killed. She flew high and landed on floor 12, hard, right on her bad leg. She hissed in pain and collapsed on her side.
She reached up and drew her Katana from the sheath on her back. She managed to stand up and steady herself against the glass railing. Her hand was shaking badly and blood was soaking through her clothes. Her shoulder hurt badly, but she thanked all the gods that it was her left shoulder that was injured, not her right. She looked down and saw the demon climbing up the floors like the inside of the building was a big ladder to it. She swore in as many languages as she knew before stepping back against the wall. When that thing comes up and over that railing.... And not 10 seconds later it did. She lunged straight at it, stabbing it in the chest. It gave one last howl and disintegrated into dust.
She fell onto her butt, then her back, trying to block out the immense pain wracking through her body. After a moment she got up, but not without swaying on her feet. She somehow managed to find an elevator and take it down to the 8th floor where she found Chinho laying on the ground. She stood over him, blood dripping from her shoulder, down her arm, and onto the blade. Her calf had left bloody footprints where she had trodden. It was amazing that she hadn't passed out yet, but she knew that that time was coming soon. She just wanted to stand over him, knowing that she had at least put up a good fight. That would teach him to never underestimate what she could do.
She dropped to her knees, then whispered, "I win," right before passing out from blood loss.
Judging
Judge
Chase
Defender
Natalia
Challenger
Points Possible

Grammar/Spelling -
Defensive -
Offensive -
Fairness -
Balance -
Strategy -
Creativity -
Effective Char Use -
Judge's Discretion -

Grammar/Spelling -
Defensive -
Offensive -
Fairness -
Balance -
Strategy -
Creativity -
Effective Char Use -
Judge's Discretion -

Grammar/Spelling: - 5
Defensive - 10
Offensive - 10
Fairness - 20
Balance - 10
Strategy - 5
Creativity - 15
Effective Char Use - 20
Judge's Discretion - 5

Sub Total
100

Grammar/Spelling -
Defensive -
Offensive -
Fairness -
Balance -
Strategy -
Creativity -
Effective Char Use -
Judge's Discretion -

Grammar/Spelling -
Defensive -
Offensive -
Fairness -
Balance -
Strategy -
Creativity -
Effective Char Use -
Judge's Discretion -

Grammar/Spelling: - 5
Defensive - 10
Offensive - 10
Fairness - 20
Balance - 10
Strategy - 5
Creativity - 15
Effective Char Use - 20
Judge's Discretion - 5

Sub Total
100
Total
200
---
There's been an instance of metagaming on Nat's part, and because she ended this fight just after four posts, when clearly it says on the rules that "battles will last ten rounds" and because Chase told me he wasn't willing to end the battle yet, I'm declaring Chase/Chinho the winner.


"Not all monsters do monstrous things." ~Sterek
For reference on the metagaming part:
| | | |
| --- | --- | --- |
| " | This would quite possibly be his last move, in this fight, considering the amount of energy he had just used was rather strenuous on his already weakened state. If anything he would probably pass out within the next couple of minutes at the very most. | " |
---From Chase's post
| | | |
| --- | --- | --- |
| " | She somehow managed to find an elevator and take it down to the 8th floor where she found Chinho laying on the ground. She stood over him, blood dripping from her shoulder, down her arm, and onto the blade. | " |
---From Nat's post
Chase said on the last post that Chinho is probably going to pass out, but it isn't up to Nat to conclude that he did pass out.
Community content is available under
CC-BY-SA
unless otherwise noted.