❝Hope❞
☾☁☽☾☁☽☾☁☽☾☁☽☾☁☽☾☁☽☾☁☽☾☁☽☾☁☽☾☁☽☾☁☽☾☁☽☾☁☽☾☁☽☾☁☽
"Son" of Elpis
Flower Spirit
Member of the
Ortu Justitiae
The Hopeful One
(This Character Belongs to Wonder)
Page Last Updated: 23 September 2012
"This User is Semi-Active"

The user who owns this character is currently semi-active. This means that he/she is still quite active but may suddenly become less active due to certain circumstances. Because of this, rp'ing on their page(s) may suddenly stop without any prior notice. Any questions regarding this, feel free to check the user's page for updates or leave a message on their talk page.
Hope -Flower Spirit
-The Hopeful One
 – Learn from yesterday, live for today, hope for tomorrow. The important thing is not to stop questioning.

"In a dark time, the eye begins to see."

"
Be careful to leave your sons well instructed rather than rich, for the hopes of the instructed are better than the wealth of the ignorant.
"

–Epictetus
I'm not really your normal flower spirit, I wasn't planted, I wasn't created, nor was I changed into one by Persephone. I just appeared. My mother, as I call her, Elpis, the goddess of Hope, got trapped in a jar which that woman Pandora opened, I can't blame her for her curiosity because I too would have opened it, but my mother was the only one that remained on earth to comfort mankind. She held flowers in her arms everyday and night without fail, one of these flowers however contained me, a flower spirit. One morning when she awoke she saw me and asked me who I was, thinking I was probably a mortal or something of the likes. I shrugged and just said "I don't know.". She smiled sadly, obviously pitying me before she asked me if I knew my name, I again just shrugged, she then looks at me sadly before naming me Hope, the most powerful emotion, the emotion I lacked. Elpis, my mother, and I travelled around usually visiting mortals in need of a little hope, I remember once we had to comfort this woman who just lost her child to a serious medical condition, she was a lovely lady, I still wonder what happened to her. I never really noticed how vain and selfish the gods were until the 3 goddesses, Aphrodite, Hera and Athena, competed with each other for the golden apple which Eris had left. I didn't know that at the time of course but in the end I ended up putting 2 and 2 together and came up with 4. From that moment on I loathed the gods but I always kept a smile on my face because you'll never know what they'll do if they found out about you hatred. I preferred being around mortals than gods, they had a more joyful look about them, they weren't as stubborn, vain and selfish as the deities I'd came in contact with. It wasn't until about 1997 when I confronted my mother Elpis about it. Elpis wasn't like most other gods, she was more humble, she was good, she wasn't power hungry, she loved helping mortals in need, although I hated most gods, I could never hate her, not after what she's done for me.
The next morning I awoke to find my flower planted in a flower pot beside my bed and a note from my mother explaining how that if I couldn't stand being around the gods I could go to camp or just wander the wilderness with my flower, I had to smile at my mother's kindness, now that I'm writing my life story I regret leaving her, but at the same time I don't, it's weird. I wandered the wilderness for about 10 years living off plants and animals, I tried to eat more plant than animals as technically they're not like alive like you and I but I found it hard to as I am a plant, in retrospect. It was me and my flower, a beautiful iris, wandering around for what seemed to be forever until around 2009 where a found a cave in Blue Ridge Mountains, I stayed there until I saw a few people walking up the mountain, curious of where they were going, I followed them and somehow ended up in this castle like building. I found out I had found the Broken Covenant, I'd never heard of it before, which was surprising. I found out about what they stood for and I joined the Ortu Justitiae, agreeing with their ideology the most.
Eye Colour
Sky Blue
Hair Colour
Black
Height
5'6
Weight
Unknown
Nationality
Ancient Greek
Native Language
Ancient Greek
Ethnicity
Caucasian
Accent
Greek
Handedness
Right
Shoe Size
5
Blood Type
AB+
Voice
Soft and Gentle, Soothing
Eye Sight
20/20
Languages Spoken
Ancient Greek
English
Health Status
Healthy
Abilities
Clothing Style
WIP
Distinguishing Marks
Body Style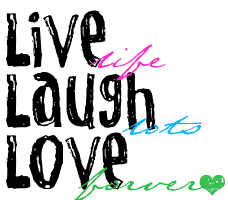 Relationship Status
Nicknames
Sign
Meaning of Sign
Element =


Ruling Planet =
Symbol =
Birth Stone =

Current Location
Camp Half-Blood

Pets
Likes
Dislikes
Fears/Phobias
Hobbies
Motto
Things He Won't Do
Person They Secretly Admire
Most Influenced By
WIP
Moral Compass
Most Important Person Before Camp
Most Important Person Now
WIP
Immediate Goals
Long Term Goals
| | |
| --- | --- |
| Vices | |
| Bad Habits | |
| Sleeping Habits | |
| Quirks | |
| | |
| --- | --- |
| Dream Job | |
| Current Job | |
| Quirks | |
| | |
| --- | --- |
| Colour | |
| Music | |
| Food | |
| Animal | |
| Book | WIP |
| | |
| --- | --- |
| Skills | |
| Weapon of Choice | |
| Strengths | |
| Weaknesses | |
| Quests Led | |
| Quests Been On | |
Flower nymphs' life force is attached to a specific flower, bush, etc. This must be stated at claiming, what type.
They cannot travel far from their life force.
They are usually born with the flower, but sometimes they are created or turned into one, in those cases it is most likely by a god or goddess whose scope encompasses flowers, plants, etc.
Obviously because they can not travel far from their source, in order to be a character roleplayed at camp or at the BC, they would need to be relatively near by, which also means there would be no "sending them away". You'd either have to kill them off, or just pretend they aren't social any more at camp. (Or give them up for adoption) Unless their plant is small enough it could be potted, we could make an exception if it can be carried around with them, but they wouldn't be as strong.
They the ability to create a massive wall of flowers, roughly two to three times the size of the user, as a shield, although will instantly begin to die away following its creation.
They can turn inanimate objects into a flowers for a short time, this can be used for a multitude of purposes. The larger the object the more draining it is, they have the most power over the type of flower that their life force is connected to
They have the ability to shoot multiple thorns out from their hands which can inflict pain on their opponents and distract them.
They have the innate ability to talk flowers to life, either making them grow more quickly or bringing them back from a recent death, they have the most power over the type of flower that their life force is connected to
They Can create flowers from nothing, the larger the flower the more drain on the user, they have the strongest control over the type of flower that their life force is connected to
As they are nymphs they do not age, remaining eternally young.
They have a telepathic/empathetic connection with nature and other nymphs
Their life force is attached to a flower, the further they go from it, the weaker they get, eventually if they go too far they'll die, in some cases, depending on the size of their life source, it can be potted for transport to a new location
Depending on the type of flower their life force is attached to, they retain minor characteristics of the flower.
They have the ability to transform people into large flowers of their choosing; this effect does not last long, they have the most power over the type of flower that their life force is connected to
They have the ability to turn into the flower that their life force is attached to
Traits
They are excellent gardeners.
They are generally happier in the spring and summer months, and more solemn/melancholy in the fall and winter months.
They usually smell of whatever flower they are attached to
Hope is very pessimistic, but tries his best not to be for his mother's sake. He questions anything and everything, he's quite an innocent and doesn't tend to get anything sexual or dirty. Hope also has a calming aura around him, not to a magical extent or anything but his presence calms people to an extent. His fighting skills aren't the best so he's always trying to find a different way than fighting, he'd much rather discuss things in a civilized manner than fight in anyway whatsoever. He puts other people before himself and thinks of the gods as selfish, narcissistic, power hungry maniacs.
| | |
| --- | --- |
| Reacts to a Crisis? | |
| Face Their Problems? | |
| Reacts to Change | |
| Alignment | |
| | |
| --- | --- |
| Attitude | |
| Personality | |
| Talents | |
| Social Skills | |
| Mannerisms | |
| Peculiarities | |
| | |
| --- | --- |
| One Word to Describe | |
| Best Physical Trait | |
| Worst Physical Trait | |
| Things to Change About Self | |
| Mental State | |
| Mental/Emotional Disorders | |
| Emotional Stability | |
| | |
| --- | --- |
| Greatest Fear | |
| Most at Ease When? | |
| Priorities | |
| Past Failures | WIP |
| Biggest Accomplishment | WIP |
| Darkest Secret | WIP |
| Secret Known by Anyone? | WIP |
| Personal Tragedy | WIP |
| Outlook on Life | |
| One Wish | |
| Character Flaw | |
Relationships With Others
| | |
| --- | --- |
| Ever Cheated? | No |
| Relates to Others? | WIP |
| Perceived by Strangers | WIP |
| Perceived by Lover | WIP |
| Perceived by Friends | WIP |
| Perceived by Family | WIP |
| First Impression | WIP |
| Family/Friends Like Most? | WIP |
| Family/Friends Like Least | WIP |
| | |
| --- | --- |
| Role Character Plays | BC/Flower Spirit |
| Inspiration Behind Creation | Hope Estheim |
| Future Goals | WIP |
| Current Relationship | N/A |
| Current Active RP's | None |
Community content is available under
CC-BY-SA
unless otherwise noted.