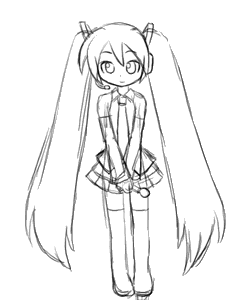 Daughter of Hecate
Owned by:
Broken_fire
Page Last Updated: 29 April 2015
The Thorn's Rose




_______________________________
C H A R A C T E R


| | |
| --- | --- |
| Full Name: | Kesha Lui |
| Name Meaning: | "慧"= "Wise" "鳳"= "Pheonix" |
| Location: | Camp Half Blood |
| Birthday (Age): | May 20 (Immortal) |
| Status: | Alive & Healthy |
| Specie: | Demigoddess (Daughter of Hecate) |
| Ethnicity: | Asian (Chinese) |
| Nationality: | Alien (Illegal) |
| Sexuality: | Heterosexual |
| Relationship Status: | Single |
| Languages Known: | English, Greek, Mandarin, Cantonese, Fookien |
| Parents: | Lui Ming Chou & Hecate |
| Hobbies: | Chinese Chess, Flower Arrangement, Spells |

_______________________________

O O C


| | |
| --- | --- |
| Inspiration: | Flame of Recca |
| Page Created: | March 18, 2013 (2 Years) |
| Quests: | None |
| Contests Won: | Character Poetry "Spring" (2nd) |
| Prizes Used: | Major to Minor |

| | | |
| --- | --- | --- |
| " | History has taught us over and over again that freedom is not free. When push comes to shove, the ultimate protectors of freedom and liberty are the brave men and women in our armed forces. Throughout our history, they've answered the call in bravery and sacrifice. | " |




| | |
| --- | --- |
| Model: | Na Hyun (SooNaMoo) |
| Hair Color: | Black |
| Eye Color: | Red (Wears Colored Contacts) |
| Height: | 5'5 |
| Handedness: | Left |
| Blood Type: | O- |
| Voice: | Soprano 1 |
| Birthmark: | Red Eyes |
| Body Style: | Normal |

| | |
| --- | --- |
| Kesha is a protector, meaning she is special and rare. She gentle, caring, complex and highly intuitive. Artistic and creative, she live in a world of hidden meanings and possibilities. She has uncanny insight into people and situations. They get "feelings" about things and intuitively understand them. She explains herself through writing and deeds instead of words. She hold a special place in the heart of people who they are close to, who are able to see their special gifts and depth of caring---Griffin. She also learns by doing things instead of theories or whatnot; she loves hands-on. She believes in concepts and her own theories. She also values tradition and practical application in life. She believes in her intuition so much that she can become stubborn at things. She is also shy at first time, but opens up gradually and slowly. | |

Offensive

Children of Hecate have the ability to fire an intense beam of magical energy which will burn anything it touches. The ability can also be focused into small magical bullets, which have better range but are less damaging than a beam.
Children of Hecate have the ability to use magic to electrically charge something made of metal for a short time.

Defensive

Children of Hecate are able to create a protective dome of magical energy around them for a short time.
Children of Hecate are able to become ethereal in form for a short time, which temporarily causes all attacks to go through them. In this state, they cannot attack an opponent and if they do their ethereal state will dissipate instantly.

Passive

Children of Hecate have the innate ability to see in all directions at once.
Children of Hecate are innately stronger at night.
Children of Hecate are able to communicate with the dead to gather information.
Children of Hecate are adept at making potions and elixirs, however potions used in battle cannot be overly powerful or altering to the events of the battle. Potions that can automatically heal all wounds or restore all energy are examples of over-powered potions. Only descendants of Hecate/Circe and Lampades can create potions. Overconsumption of potions can result in overdose symptoms and some potions could have side-effects or not work at all.

Supplementary

Children of Hecate can conjure spells to teleport themselves and allies. The further the distance, the more energy drained.
Children of Hecate can cast a levitation spell on themselves for a short time which will allow them to fly, the longer they levitate the more power it drains. The spell can also be used items and enemies.
Children of Hecate are able to use some healing spells to quickly heal minor wounds and slowly heal major wounds. Fatal wounds cannot be healed.

3 Months After a Character is Made

Children of Hecate are able to control the Mist around them, allowing them to create optical illusions that can fool even demigods. The illusions can confuse enemies with false memories, alter the appearance of the user or their allies, change the appearance of items or weapons or even alter the appearance of the environment to an extent. Changes to the Mist only last for a short time, mist control is less draining than custom spells. (6 month)

6 Months After a Character is Made

Children of Hecate have the ability to create new spells, whether they were trained, self-taught or devised the spell on the fly. The spells can be minor, such as locating, summoning animals, divination or controlling emotions. Or they can be more advanced and powerful such as controlling the elements, pure magical energy, necromancy, curses and summoning monsters or magical guardians. Spells cannot be overly powerful or controlling. The more complex and powerful the spell, the more energy it drains from the user.

9 Months After a Character is Made

Children of Hecate have the ability to focus all their magical abilities into transforming themselves into any living being, or even a being of their own imagination. This power is, in essence, the ability to shapeshift into anything the user can imagine. The user can transform into another human, an animal, a monster, or anything in between. The transformation can last as long as the user wishes it to, but the longer they hold their form the more it drains them. They cannot cast any spells while the transformation is in place and they cannot transform into anything overly powerful. (Like a rabbit that can make people's heads explode with a thought. ) The form they shift into cannot be larger than 2 to 3 times the human size of the user, and after the user resumes their regular form they are severely drained. Unable to move from exhaustion and they could possibly faint. This power can only be used once in a fight.

Traits

Children of Hecate typically love the magical arts, many of them are known for writing spellbooks. Her children have created/re-introduced and improved spells and techniques all over history.
Necromancy is commonly a favored magical art among children of Hecate.
Children of Hecate are known for being quite mysterious.
Children of Hecate are often more active and exhibit better moods at night and in dark environments.
Children of Hecate wield innate knowledge and understanding of the Mist.
Her Story
Bruno Mars - Today My Life Begins

During the first civilizations of China where writing history was not yet established, the widespread of the people were scattered around the vast country. Some of these people were like wild flames who did not want to be under the control of the establishing government. Father foretold a story of the more ancient world where demi-gods or the gifted were discriminated by the others. The group of our gifted forefathers fled to the forest for refuge, establishing what we now call as the Lui clan. Together, they have fought monsters, trained, forged, and created; much to have been a target for the gods and goddesses. They took in strays as well, but required them to change their surnames and forever be part of the clan. If people have found us and refused to join, they must suffer the consequences. Efficient and deadly with weapons forged with the knowledge of the gods, these were once the hidden secrets within the forest and mountains of Guangzhou, China. With full pride do I dare call my people fierce and noble. The story was passed on from generation to generation, but it never reached mine.

The picture of my parents' meeting was vague, but father told me of the important details. My father, a son of Circe, was the leader of our clan. He was bold, strong, cunning, handsome, deceitful and a big threat; yet he had a kind heart. This attracted my mother, for it was not rare for the gods and goddess to bear children with our clan. He told me mother came to visit him with he was practicing martial arts. The servants introduced her as a mere mortal who had lost her way and decided to join our clan. Father accepted her request and she became a part of the clan. Her beauty and elegance attracted father and they became the village's new hot topic. A year after dating, my mother told father that she was a goddess, Hecate to be specific, and that she had to leave. She gave father their child, me. Father was not surprised, but instead, gave his kind smile as his heart broke. Before mother left, she gave father two abnormally large hair clips which I use to tie my hair and spell book. Father knew very well that it was a weapon for me and placed it on my hair, after it grew, immediately. He named me after Lui Way Feng, meaning wise phoenix of the thunder clan, and assured my bedazzling future like a rising phoenix.

My childhood was like paradise. Though the people hailed and rejoiced for my birth, the villagers didn't treat me like an heiress, but as a family member; they did not give me any special treatment more than they gave the others and I was freely allowed to communicate with the few children of my ages. Father always gave time to me after his meetings and always was there to tuck me in. I trained to be the next ninja leader in all aspects all children in my village, and more, are supposed to and excelled superiority. I trained my powers with more magicians in our clan, making me strong and my magical spell book wider. For eleven years, I have lived in a beautiful world until one fateful day.

The warriors, high ranked ninjas, of our village reported a siege of the emperor's army was charging towards us. The army was not a peaceful one, with war horses and full armor. It was also outnumbering our people five times. Father gave his first ever pale face as he realized something. A month ago, there was spy who the people found, but they executed him. Father knew there was a traitor in the village or a possible accomplice who had lived when his partner died. Father hated himself to know he might be the last hokage to lead the clan. However, father didn't bother to lag in the past, but at the present. As he told the people to flee, they would not abandon their home and honor. Father said it was their choice, so they must gather their strength, courage, armor and weapons to prepare for battle; approximately at midnight, the emperor's army would reach and kill everyone they see.

The people, who loved their princess, all told father to let me live, to pray to the gods and ask for a plan to keep me to somewhere safe. They foretold I would be the last hope in preserving the clan and must be hidden from the hands of the emperor. Unfortunately, the people cried, but the gods were forced to turn their back and see their children and followers die in battle as they were not allowed to break the law and interfere. The people were then disheartened, but father had kept their spirits high.

Somehow, the goddesses of kind hearts were able to persuade Zeus. Zeus didn't listen to anyone of their biased reasoning, but commanded to both Nemesis and Themis to state their opinions. The goddess both truly said it was injustice. This made Zeus rethinks of not helping them. The problem then came to Zeus about how can they not interfere directly as the clan had their rule of "honor" and "pride." As he was slumping over his problem, he heard the people praying to have their heiress saved. He immediately called for Hecate and asked what she would say about it. She explains to Zeus about her plan of sending Kesha to the future time and having a satyr take care of her. Zeus agreed to this since he would close his eyes to save only one person.

The war began at midnight like father foretold and the people were ready to give up their lives. The night of the red moon is what I call it. The people did their best to hide me, but they knew it was a matter in time till they would find me and I would be put to death. All the ninjas had already left me alone to fight in battle. Suddenly, a bright purple light came into the room and a woman appeared. She was beautiful and enchanting, but had the most powerful aura I have yet seen. She came to me and explained to me her purpose and that it was not much time. She told me to trust my own mother and to pack my stuff and I did so. Mother told me if I entered the portal, my eyes had to be red, so people of our kind would notice me more evidently. She told me that she would be unsure of where I would land on and it was all at my own consequences. A swirling portal came in front of me with the reluctance of leaving my family in war, but there were poundings at the door. There wasn't much time, I had to quickly jump into the portal to await the new world---for my people.

In the present day, I woke up in a bed with a satyr and a young handsome boy next to me. The satyr named Fred explained that he suddenly found me unconscious and half in the water fountain at the park. He noticed that my eyes were bloodshot red and immediately took me in in case I was special. It was hard at first to communicate with him, but luckily, he was already hosting another demi-god, a son of Mnemosyne named Griffin. I needed an English name stat, they said; we then passed through a billboard and found a pop star named Kesha, which explain my name.

America was actually interesting in a way and Griffin made it bearable. Griffin was able to translate everything I said in my exact words. He even taught me how to speak in three more languages. Griffin also gave me these new blue colored contact lenses that he says will make me less noticed in public. He went with me to beauty parlors and malls without concern that people stared at him for it. We practiced our powers under Fred everyday. We ate lunch together at school even when people glared at me. He always pat my head and made me feel special. After a year of being kept and taught in the ways of Griffin, I was ready to see the world.

I attended the modern school and seemingly passed. It was quite difficult when you only had one year to absorb everything. The people from my class distanced me for some reason of being ancient, they say. They also feared my aura of.. "Deadliness." The girls sneered at me when I always stuck close to Griffin. I tried to do my best, but it was so difficult. The only subjects I managed to get As were history, sports, culture, and math. After a while, I have gotten the "hang" of things. Griffin taught me more and more and more. He told me that I was improving, this somehow made me glad inside.

Finally, Griffin's birthday was arriving. I didn't want to bother Fred anymore than me and Griffin did, so I took summer jobs and weekend jobs. I told my friends that I was going to my friend's house. This bothered Griffin who was suspecting something since he knew I had no friends. One day, a hellhound appeared while I was closing the shop. Griffin suddenly appeared and slayed it into dust to my surprize. He blushingly said he was told by Fred to check up on my constant disappearance. We both laughed it off and he took me back home. I managed to get Fred and Griffin a gift on their birthdays and they smiled wider than the sun could shine.

A year later, I haven't opened up my feelings and Griffin already had another girlfriend. He rarely spent any time with me which made me depressed to make Fred notice it. Fred knew about my feelings for Griffin ever since before since he was the only one I could go to. He told me it was high time I should meet more people like me and told me to pack my stuff. I, without any question, packed my stuff and rode a taxi with him to a far off place. We reached a foot of a hill and he told me to cross the border and tell the truth of my origins. After that, I was escorted by Cody Knight to the Hecate cabin.



History textbooks never told the future generations of anything to retain the simple-minded peace, but these memories forever lives on within me. Even if I will never get to rule my people, I am glad to have once been a part of them. I am glad to continue their legacy.
Future Agendas
Wei-Huang 雷慧凰

~

Daughter of Hecate 魔

1. Get an official boyfriend xD

Character's Bio


 Age: 17 (Immortal)  Height: 5'6  Weight: 115 lbs
 Sexuality: Heterosexual  Relationship Status: Single
 Birth Place: Guangzhou, China  Main Weapon: Ming and Muo: Twin Yanmaodao
~The Thorn's Rose



Character's Powers

 Powers of Daughter of Hecate:

Offensive

Children of Hecate have the ability to fire an intense beam of magical energy which will burn anything it touches. The ability can also be focused into small magical bullets, which have better range but are less damaging than a beam.
Children of Hecate have the ability to use magic to electrically charge something made of metal for a short time.

Defensive

Children of Hecate are able to create a protective dome of magical energy around them for a short time.
Children of Hecate are able to become ethereal in form for a short time, which temporarily causes all attacks to go through them. In this state, they cannot attack an opponent and if they do their ethereal state will dissipate instantly.

Passive

Children of Hecate have the innate ability to see in all directions at once.
Children of Hecate are innately stronger at night.
Children of Hecate are able to communicate with the dead to gather information.
Children of Hecate are adept at making potions and elixirs, however potions used in battle cannot be overly powerful or altering to the events of the battle. Potions that can automatically heal all wounds or restore all energy are examples of over-powered potions. Only descendants of Hecate/Circe and Lampades can create potions. Overconsumption of potions can result in overdose symptoms and some potions could have side-effects or not work at all.

Supplementary

Children of Hecate can conjure spells to teleport themselves and allies. The further the distance, the more energy drained.
Children of Hecate can cast a levitation spell on themselves for a short time which will allow them to fly, the longer they levitate the more power it drains. The spell can also be used items and enemies.
Children of Hecate are able to use some healing spells to quickly heal minor wounds and slowly heal major wounds. Fatal wounds cannot be healed.

3 Months After a Character is Made

Children of Hecate are able to control the Mist around them, allowing them to create optical illusions that can fool even demigods. The illusions can confuse enemies with false memories, alter the appearance of the user or their allies, change the appearance of items or weapons or even alter the appearance of the environment to an extent. Changes to the Mist only last for a short time, mist control is less draining than custom spells. (6 month)

6 Months After a Character is Made

Children of Hecate have the ability to create new spells, whether they were trained, self-taught or devised the spell on the fly. The spells can be minor, such as locating, summoning animals, divination or controlling emotions. Or they can be more advanced and powerful such as controlling the elements, pure magical energy, necromancy, curses and summoning monsters or magical guardians. Spells cannot be overly powerful or controlling. The more complex and powerful the spell, the more energy it drains from the user.

9 Months After a Character is Made

Children of Hecate have the ability to focus all their magical abilities into transforming themselves into any living being, or even a being of their own imagination. This power is, in essence, the ability to shapeshift into anything the user can imagine. The user can transform into another human, an animal, a monster, or anything in between. The transformation can last as long as the user wishes it to, but the longer they hold their form the more it drains them. They cannot cast any spells while the transformation is in place and they cannot transform into anything overly powerful. (Like a rabbit that can make people's heads explode with a thought. ) The form they shift into cannot be larger than 2 to 3 times the human size of the user, and after the user resumes their regular form they are severely drained. Unable to move from exhaustion and they could possibly faint. This power can only be used once in a fight.

Traits

Children of Hecate typically love the magical arts, many of them are known for writing spellbooks. Her children have created/re-introduced and improved spells and techniques all over history.
Necromancy is commonly a favored magical art among children of Hecate.
Children of Hecate are known for being quite mysterious.
Children of Hecate are often more active and exhibit better moods at night and in dark environments.
Children of Hecate wield innate knowledge and understanding of the Mist.

Owned by:

Broken

~ Posted on: {{{2}}}
| | | |
| --- | --- | --- |
| " | We just need to fly to the sky. We can forget everything just for that moment, because everything is the same color as the sky. Tears scatter and the wind takes it all away; just for that moment, you and I can be together for sure. | " |