Κυμοπόλεια

Goddess of Violent Seas and Storms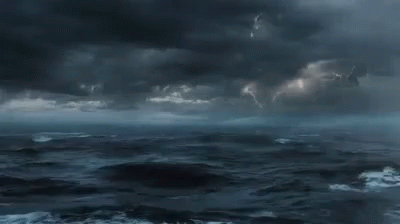 KYMOPOLEIA (Κυμοπόλεια) is the goddess of violent seas and storms. Kymopoleia was born to Poseidon and Amphitrite. Unlike her siblings, she wasn't very loved by her parents, who found her presence disruptive. As a result, she eventually wandered her father's abandoned domains alone.

Kymopoleia was reluctantly married off to the Hekatonkheire Briares as a reward for him supporting the gods in the Titanomachy against Kronos.

"
Life isn't about waiting for the storm to pass...It's about learning to dance in the rain.
"

–Vivian Greene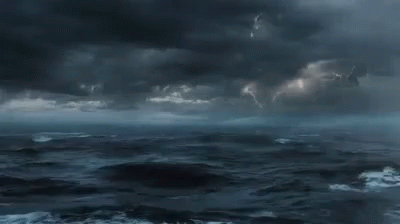 More Information
Kymopoleia was born to Poseidon and Amphitrite. Unlike her siblings, she wasn't very loved by her parents, who found her presence disruptive. As a result, she eventually wandered her father's abandoned domains alone.
Kymopoleia was reluctantly married off to the Hekatonkheire Briares as a reward for him supporting the gods in the Titanomachy against Kronos.
Titles
Goddess of Violent Seas and Storms
Gender
Female
Status
Immortal
Species
Goddess
Affiliation
Giant Army [ formerly ]
Olympians
Weapon
Not Specified
Home
Atlantis
Roman Form
Unknown; Possible she doesn't have one
Appearance
Varies
Father
Mother
Amphitrite
Spouse(s)
Briares
Siblings
Demigod Children
Immortal Children
Oilokya
Lover(s)
N/A
Other
N/A
Patron Of
Violent Seas and Storms
Symbols
Crashing Sea Waves / Storms
Sacred Animals
N/A
Sacred Plants
N/A
Assumed Powers
As the immortal daughter of Poseidon, Kymopoleia is a considerably powerful goddess. However, she isn't quite as powerful as an Olympian.
Toxikinesis: After killing Polybotes, Kymopoleia dissipated the poison killing Percy with a mere gesture.
Atmokinesis: As the Goddess of Violent Sea Storms, Kymopoleia can conjure storms over the seas, such as hurricanes and typhoons.

Hydrokinesis: As the Goddess of Violent Sea, Kymopoleia has divine authority and absolute control over water, to a far greater degree than her demigod siblings - such as Percy - but to a lesser degree than her father.
Aerokinesis (limited): As a byproduct of generating sea storms, Kymopoleia can manipulate the air.

Venti Communication: As the goddess of sea storms, Kymopoleia has dominion over storm Venti and can communicate with them.

Superhuman Strength: Kymopoleia has great strength, even for a goddess. She decapitated Polybotes (one of the most powerful of the Giants) by simply hurling a bronze disk.
Superhuman Durability: Kymopoleia has immense durability. She barely flinched when smacked in the ribcage by Polybotes' Trident.
God/Goddess of the Month Awards
N/A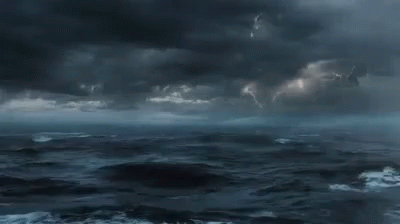 This page is only informational and is to be treated as such. Please do not make any roleplays on this page.
Community content is available under
CC-BY-SA
unless otherwise noted.