Λύσσα

Goddess of Rage, Frenzy, and Rabies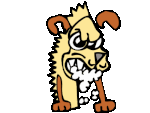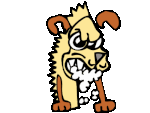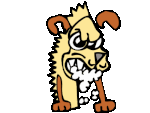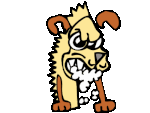 LYSSA (Λύσσα) is the goddess or daimona (spirit) of rage, fury, raging madness, frenzy, and, in animals, of the madness of rabies. The Athenians spelt her name Lytta. It was her who struck Heracles with a fit of madness during which he killed his wife, Megara, and their children.

"
No great mind has ever existed without a touch of madness.
"

–Aristotle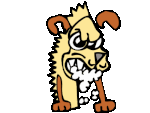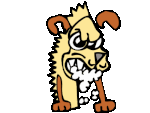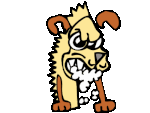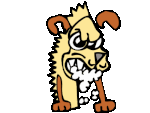 More Information
Lyssa was a figure of Athenian tragedy. In Euripides she is sent by Hera to inflict Heracles with madness. Greek vase-paintings of the period also confirm her appearance in plays about Actaeon, the hunter torn apart by his madenned hounds. In this scene she appears a women dressed in a short skirt, and crowned with a dog's-head cap to represent the madness of rabies.
Hera asked Lyssa to take command of the hero Heracles and overpower him with madness. Lyssa initially said that she was not fond of visiting the homes of men, nor use her powers to turn friends against each other. She unsuccessfully tried to give the task to Iris, so she had no choice but to fulfill the command of Hera. She sent Heracles into a fit of madness, during which he killed his wife Megara and his children.
Another myth in which Lyssa participated was that of the hunter Actaeon. While hunting in the woods with his dogs, he came across the goddess Artemis, who was bathing naked in a lake. Artemis spotted him and, enraged, she turned him into a stag. Lyssa then inflicted rabies on his dogs and tore him apart.
Lyssa was closely related to the Maniai, the goddesses of mania and madness. Her Roman equivalent was variously named as Ira, Furor or Rabies. Sometimes she was multiplied into a host of Irae and Furores.
Titles
Goddess of Rage
Goddess of Frenzy
Goddess of Madness
Goddess of Rabies
Daimona of Madness
Gender
Female
Status
Immortal
Species
Daimona / Goddess
Affiliation
Nyx
Weapon
N/A
Home
Nyx's Palace, Tartarus
Roman Form
Ira, Furor or Rabies
Appearance
Varies
Father
Erebos
Mother
Spouse(s)
N/A
Siblings
Hemera,
Elpis
Sophrosyne, Eleos,
Apate
,
Styx
,
Nemesis
,
Oizys
, Philotes, The Furies, The Keres, & the Arai [ Sisters ]
Momus,
Aether
,
Hypnos
,
Thanatos
, Geras, Charon, Epiphiron, Dolos, Moros & Ponos [ Brothers ]
Demigod Children
Immortal Children
N/A
Lover(s)
N/A
Other
N/A
Patron Of
Madness / Rage / Fury / Frenzy / Rabies
Symbols
N/A
Sacred Animals
Dog
Sacred Plants
N/A
Assumed Powers
Possesses the natural abilities of a goddess.
Agressiokinesis

Ability to manipulate emotions such as anger and wrath.

Anger Absorption
Anger Augmentation
Anger Constructs
Anger Empowerment
Anger Inducement
Anger Negation
Rage Form
Wrath Aura

Rabies Inducement
Zoopathy
Animal Morphing
God/Goddess of the Month Awards
N/A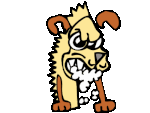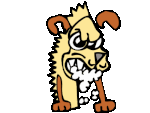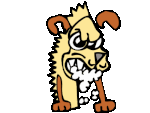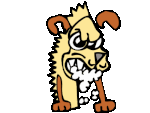 This page is only informational and is to be treated as such. Please do not make any roleplays on this page.
Community content is available under
CC-BY-SA
unless otherwise noted.