Basic Info

Full Name:
Mercius Alexander Coastallion
Alexander Henry Boleyn-Tudor (former)
Titles:
Son of Poseidon
Prince of England (technical)
Prince of the Summer Riots
The Summer Liberator
The Boleyn Boy
Born/Created On:
3rd July 1535
Current Age:
19 (physically)
479 (biologically)
Sexuality:
Bisexual
Relationship Status:
Single
Current Location:
Camp Half-Blood
Affiliation(s):
Poseidon's Cabin
Ares
Kingdom of England (formerly)
Current Status:
Alive
Species:
Demigod
Nationality:
English
Ethnicity:
Caucasian
Accent:
Neutral

OOC Plans & Info

| | |
| --- | --- |
| Inspiration: | I wanted a character whose origins are in the Tudor Era. |
| Love Interests: | N/A |
| Active RP's: | Page comments |
| Created Page On: | idk |
| Last Updated On: | idk |
| Plans: | None right now |

Appearance

| | |
| --- | --- |
| Model: | Tyler Posey |
| Gender: | Male |
| Eye Colour: | Brown |
| Hair Colour: | Brown |
| Height: | 5'10 |
| Weight: | 159 lbs |
| Blood Type: | O+ |
| Voice: | |
| Distinguishing Marks: | N/A |
| Body Style: | Athletic |

Family & Childhood Info

Mother:
Anne Boleyn
Father:
Poseidon
Creator:
N/A
Half-Siblings:
Poseidon's Cabin
Elizabeth I of England
Full-Siblings:
N/A
Other Relatives:
N/A
Home:
London, England
Schooling:
Private
First Kiss:
N/A
First Sex:
N/A
First Love:
N/A

General Info

Nicknames:
Alex
Merc
Native Language:
English
Language(s) Spoken:
English
Character Flaw:
WIP
Fears/Phobias:
Decidophobia (Fear of making decisions - minor)
Hobbies:
WIP
Moral Compass:
North
Most Important Person Before:
Himself/Ares
Most Important Person Now:
Himself
Alignment:
Good
Dream Job:
N/A
Current Job:
N/A
By 1534 Anne Boleyn and her husband, Henry VIII were desperate for a male heir which is why Anne went to another man in hopes to birth a son.

Eventually, in October of 1535, a new addition to Henry's course - a man from an unknown land named Percival - was deemed worthy to help birth the hopeful King of England. Within the next few hours (due to haste), a baby was conceived.

For the next 9 months the whole kingdom was in anticipation for the new child that Henry believe to be a boy. Despite the constant congratulations and the praises Anne received, she always deep down felt as if the child wouldn't be able to rule the throne and that someone would spill. So, in order to solve the apparent conflict, Anne created a plan with her doctor and ladies in waiting. The plan consisted of the child being smuggled away by the ladies in waiting, whilst the doctor giving the news to Henry that his son had been miscarried. For nine months, Anne continued to meet up with Percival, who by the sixth month had revealed his true identity, in order to gain knowledge on how to protect her son. Although he didn't want to take his son on personally, Poseidon suggested that praying to another god would be a way to ensure her son's survival.

As the months went on, Henry and Anne discussed the son's claim to the English throne, eventually coming to the agreement that the child, if alive, would always have a claim to the throne, and if he had to have a facade of being dead, as long as he could prove he was the son of either of them, he'd be able to claim the throne.

On the 3rd July 1535, Anne gave birth to a healthy baby boy who she promptly named Alexander Boleyn-Tudor. So he could identify himself if he should ever return to England, Anne gave Alexander one of her favourite necklace pieces; an emerald one that was one of a kind. Then, the plan began to be put into action. Whilst Anne was being tended to, the ladies in waiting took the child and began to prepare him for his journey. The doctor prepared a message that would be sent to the King which informed him of his "son's" death. Anne only held her son once before she would never see him again.

The ladies in waiting gave the child to some soldiers of a high duke in the south of England, who proceeded to take him there by the day's end. During the time of their journey, news had reached the King who proceeded to be saddened, and the whole Kingdom (once the news had got around) mourned together.

Now settled in his new home, Alexander retained his name and grew up with the duke's family. Despite the whole of his adoptive family being open to housing him until he was of a suitable age, the duke's children often bullied him and the duke's wife neglected him unless he was talking about royal matters.

At the age of 6, Alexander was greeted by his former step-father, Henry VIII, when his family went to the King's court. When he saw Alexander, the King told the family that the child would make an exceptional knight when the time came, more specifically part of an elite group that would be dedicated to protect the King at all times. Glad that they might be able to have some peace of mind once more, the Duke's family agreed and within a week Alexander was based in the King's court once again.

Now with his new life goal Alexander seemed to be of the few pupils that shone out among the rest of the class and by the age of 10 he was soon known around the court as the best pupil of the class.

When he was 12, Alexander was attacked for the first time. The attack was later than some of those of the Big Three due to the fact that there were many sons of Ares on the current 'Protectant Knights' who killed any monster they saw. The time in which Alexander was attacked on his own, however, was on a day when he had been visiting his old family and had decided to explore the large forest outside their home once more. It was there that a hellhound attacked him. For an untrained demigod this would be quite difficult, but for him - who had been trained since the age of 6 - it was quite easy due to the private training he had received for the demigods. He managed to kill the monster whilst escaping for minimal injuries.

For the next five years Alexander received many attacks but due to the guards learning of his heritage, he was always protected and as such never faced that many attacks on his own. It was on his 17th birthday that it was announced he was accepted into the Protectant Knights and to complete his training he was sent up North. During the time, Alexander's 'half-sister', Mary, was Queen. After discussing matters with Elizabeth, his true half-sister and a close friend, it was decided that Alexander would gather an army up north and try to overthrow the throne at the age of 19.

Two years past and it seemed unlikely that Alexander would return, and as such, those who knew of the rebellion began to lose hope. The only one who didn't was Elizabeth who knew he'd return exactly on his 19th birthday. And that's what he did. On his 19th birthday, Alexander returned to Mary's court and started a rebellion, claiming that he was the rightful heir and produced his evidence. From this, the public slowly began to take his side.


The rebellion lasted a week before Alexander's fairly large army was defeated, those surviving being put to death, the popular execution method being traditional with an executioner. However Alexander, who acquired the nickname 'The Summer Liberator', was put to be burnt at the stake. Moments from his death, Alexander was saved by Ares who admired the demigod's skills that he had displayed his entire life. To ensure that Alexander was essentially forgotten by history (as Ares had revealed himself to a large crowd of people), Mnemosyne was ordered by Zeus to destroy any memories, records or evidence of the demigod's life, only the necklace Anne gave him remained.

Now immortal and given the task of one of Ares' companions, Alexander was ordered to think of a new name for his new existence. Finding out that his father was Poseidon, Alexander modelled the name Mercius Coastallion.

Until 2014, Mercius accompanied Ares everyday for most things, becoming a trusted demigod in his eyes. For many years, Mercius had wanted to go to Camp in which Ares would decline, saying he needed to remain with him, only changing his mind due to the pleas of Mercius. He sent him down with the agreement that for one month each year, Mercius would accompany Ares once again.

Note: 3/6/9 Powers have NOT been unlocked

Offensive

Children of Poseidon can fire a powerful blast of water from their hands, equivalent to that of a fire hose, which evaporates after a short time.
Children of Poseidon have the ability to conjure and freeze small amounts of water into durable ice weapons, which can be used for combat; however, only one weapon can be conjured at a time and it cannot be bigger than the one who conjured it. They can also make small non-combative objects out of ice.

Defensive

Children of Poseidon can create an area around themselves that inflicts others with intense seasickness, making them dizzy and nauseous for as long as they remain inside. The user must keep their focus on maintaining the effect for the duration.
Children of Poseidon can turn their body to water for a very short time, letting an attack pass harmlessly through them. This can cause extreme dehydration with repeated use.

Passive

Children of Poseidon can breathe, are swifter and more powerful, and can heal slightly faster while underwater.
Children of Poseidon can keep themselves and everything they touch dry in the water, unless they choose to become wet.
Children of Poseidon can survive falling from any altitude as long as they land in water, and can go as deep into the ocean as they desire without any effects from the cold or water pressure.
Children of Poseidon can communicate with and command equestrian animals, as well as all creatures that dwell in the sea.
Children of Poseidon are innately less inhibited by severe wind and precipitation.

Supplementary

Children of Poseidon have the ability to create minor earthquakes, large enough to knock anyone nearby off their feet, for a few seconds.
Children of Poseidon are able to telekinetically move water at a high rate. The larger amount of water used, the more energy it drains. This can be used on ice, but is much more difficult and draining.
Children of Poseidon are are able summon a specific horse, pegasus, or sea creature directly to their position, regardless of distance. This only works on creatures that they have a strong personal bond with.
Children of Poseidon can calm, strengthen or influence the direction of the winds, though to a much lesser extent than children of Zeus or the anemoi.

3 Months After Character is Made

Children of Poseidon have the ability to create a torrential rainstorm overhead, which will downpour and cause high winds over a large area. The storm will gradually clear over time, and afterward the user would be substantially drained.

6 Months After Character is Made

Children of Poseidon are able to shape a semi-living construct out of water, no larger than 3 to 4 times the size of the user, that fights for them for a short time. The user is weakened while the construct is active, and the longer they maintain the it, the more energy it drains.

9 Months After Character is Made

Children of Poseidon are able to transform their bodies into a state of pure water for a short time, becoming immune to most attacks. The hydrokinetic abilities they already possess are enhanced by this state, and they are capable of covering great distances in an instant while underwater. The user will be extremely drained once the transformation ends, and could possibly faint.

Traits

Children of Poseidon always know their exact coordinates when in water and are able to innately feel the difference between freshwater and saltwater.
Children of Poseidon normally have a love for water, and generally excel at water sports.
Children of Poseidon tend to be favored by animals of the sea.
Children of Poseidon often have a natural affinity for horses and many grow up to become equestrians.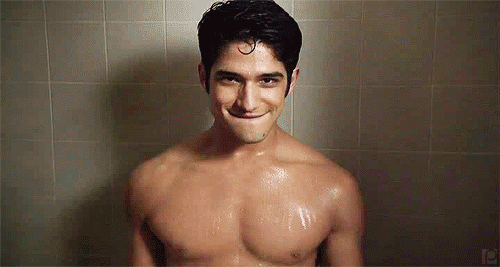 Community content is available under
CC-BY-SA
unless otherwise noted.