❝Sparrow❞
♒♒♒♒♒♒♒♒♒♒♒♒♒♒♒♒♒♒♒♒♒♒♒♒♒♒♒♒♒♒♒♒♒♒♒
Child of Boreas
Sea Nymph
Ice Water
(This Character Belongs to Brock-f*cking-y)
Page Last Updated: 23 September 2012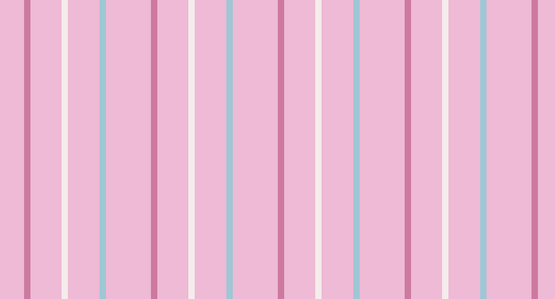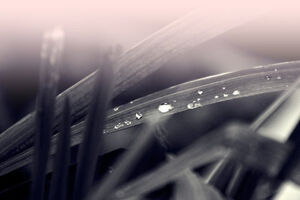 I was born to Miss Elizabeth Smith and Boreas on the 18th March 1897, in Belfast, Northern Ireland. My mother was a rich lady with a lot of money and servants, she never payed me much attention mind, but my teacher made up for that. Mrs Miconnal was a plump little woman that lived in the village with her husband and three children, one of whom was around my age, he was named Ryan and had long sandy blonde hair and darling green eyes. He became my best friend and we went everywhere together, from the shop to the stables, absolutely everywhere. One day we were out in the gardens, when I started singing, several Sparrow's swooped down and landed beside me, and ever since then he called me Sparrow. Just before my 16th Birthday, my mother revealed we were heading to America aboard the Titanic, I din't want to leave my home, my friends and most of all Ryan.

My mother was quite a proud woman, so she spent most of her money on two first class cabins, but what I didn't know was that Mrs Miconnal was coming as well, but as she was not as proud she settled with third class cabins. The day before we boarded I realized why my mother was going to America, she has this fancy, rich boyfriend over there, with two "lovely, beautiful and friendly" daughters, but the way they looked screamed more vain and shallow than "lovely and friendly", and a big manor house. As soon as we boarded my mother ran off, leaving me alone. I wandered about the ship for what seemed like forever, before I finally found my cabin. I was half-sleeping when Mrs and Mr Tagart, the village psychics or "loonies" as we liked to call them, smashed a vase, and started telling people that something bad was going to happen, of course they were right, but they usually weren't but they were this time, two days later I awoke from a deep sleep to a screeching sound and vibrations that were lick earthquakes. I went to wake my mother, but she had locked her cabin, so I couldn't get in. I managed to bump into a crew member and I asked him what was wrong and all he could say was that we had a "small" crash, nothing major, I sort of believed him, until 10 minutes later I found out the ship was going to sink. Everyone was in a mad rush to get to a lifeboat, my mother had reserved a seat for me in one, I sat in the lifeboat not knowing what to do, the water had just came into the third class cabins I overheard......wait the third class cabins, I managed to grab onto the side of the ship as the boat was getting lowered, my mother was screaming at me to sit back down, I didn't listen, I jumped over to the deck and tried to find the third class cabins. I looked down the steps into the third class cabin hallway, the water was deep, too deep, I managed to find Ryan's cabin, but I was too late, how could Mrs Miconnal leave her son in a flooding room? How?! I was so saddened by his death I decided to stay in the cabin and drown with him, though I wasn't expecting what came next.

I didn't awake in the underworld, no, I awoke in a sort of underwater castle, when I heard a booming voice speak, he said that I was dead demigod, but how he was sorry for sinking the Titanic. He explained that in the most famous boat wrecks, he'd choose a couple of females to become sea nymphs, serving him forever. I was too lazy to understand so I accepted this, and became a sea nymph. I awoke on a sandy shore in camp half-blood, why he sent me here I still don't know, but I feel safe here.
Hometown
Type of Childhood
Most Important Childhood Event
WIP
Type of Smarts
WIP
Religious Views
Hellenist
Earliest Memory
WIP
Firsts
Kiss =


Sex =
Love =

This character is a child of

Boreas

.
Relationship Status
Nicknames
Sign
Meaning of Sign
Element =


Ruling Planet =
Symbol =
Birth Stone =

Current Location
Camp Half-Blood
Pets
Likes
Dislikes
Fears/Phobias
Hobbies
Motto
Things He Won't Do
Person They Secretly Admire
Most Influenced By
WIP
Moral Compass
Most Important Person Before Camp
Most Important Person Now
WIP
Immediate Goals
Long Term Goals
| | |
| --- | --- |
| Vices | |
| Bad Habits | |
| Sleeping Habits | |
| Quirks | |
| | |
| --- | --- |
| Dream Job | |
| Current Job | |
| Quirks | |
| | |
| --- | --- |
| Colour | |
| Music | |
| Food | |
| Animal | |
| Book | WIP |
| | |
| --- | --- |
| Skills | |
| Weapon of Choice | A sword called Παλίρροιες των Ανέμων (Tides of the Winds), it has a seafoam tint to its blade. |
| Strengths | |
| Weaknesses | |
| Quests Led | |
| Quests Been On | |
Defensive
They can dissolve into salt water, while in this state they are immune to all attacks; however, once the user changes back they will be extremely drained and immobile for a long time.
They have a slightly higher resistance to burns.
They can survive falling from high altitudes as long as they land in water, they can also go as deep into the ocean as they desire without any effects from the water pressure.
They have the ability to create a dome shaped torrent of water, roughly two to three times the size of the user, which can be used to block attacks for a very short time. They can also use this power to form other objects as well, at delimited size.
Supplementary
They are able to telekinetically move water. The larger amount of water used, the more energy it drains.
They have the ability to Water Travel in salt water, a sort of teleportation; the further the distance, the more is energy drained, and there must be a substantial amount of water at both ends.
Passive
They can heal minor wounds and soothe more severe wounds.
Are able to inspire men and uplift the spirits of those around them with their singing
They have minor prophetic and oracular abilities, but not as strong as the oracles.
They, and everything they touch, stay or become dry in water, unless they want to become wet.
They can make air bubbles form under water.
As they are nymphs they do not age, remaining eternally young.
Their life force is connected to the ocean, if that water is polluted or destroyed, they will die. They can also die in battle or from serious injury.
They have a telepathic/empathetic connection with nature and other nymphs, especially animals that dwell in salt water sources.
They are stronger the closer they are to the ocean, the further away they go from it, the weaker they become, if they go too far they risk death.
While in the water, they have the ability to take on different appearances, such as what some people refer to as mermaids
Traits
They always know their exact coordinates when in water.
They can't stand when people litre or pollute nature, especially their water source.
They can find anything easily if it is in the ocean
Sparrow is very friendly, but is somewhat shy and reserved. She is often saw crying over things that happened days, weeks, months even years ago, she finds books her only conforter, oh and a picture of her dead boyfriend Ryan.
| | |
| --- | --- |
| Reacts to a Crisis? | |
| Face Their Problems? | |
| Reacts to Change | |
| Alignment | |
| | |
| --- | --- |
| Attitude | |
| Personality | |
| Talents | |
| Social Skills | |
| Mannerisms | |
| Peculiarities | |
| | |
| --- | --- |
| One Word to Describe | |
| Best Physical Trait | |
| Worst Physical Trait | |
| Things to Change About Self | |
| Mental State | |
| Mental/Emotional Disorders | |
| Emotional Stability | |
| | |
| --- | --- |
| Greatest Fear | |
| Most at Ease When? | |
| Priorities | |
| Past Failures | WIP |
| Biggest Accomplishment | WIP |
| Darkest Secret | WIP |
| Secret Known by Anyone? | WIP |
| Personal Tragedy | WIP |
| Outlook on Life | |
| One Wish | |
| Character Flaw | |
Relationships With Others
| | |
| --- | --- |
| Ever Cheated? | No |
| Relates to Others? | WIP |
| Perceived by Strangers | WIP |
| Perceived by Lover | WIP |
| Perceived by Friends | WIP |
| Perceived by Family | WIP |
| First Impression | WIP |
| Family/Friends Like Most? | WIP |
| Family/Friends Like Least | WIP |
| | |
| --- | --- |
| Role Character Plays | Camper/Demigod |
| Inspiration Behind Creation | |
| Future Goals | WIP |
| Current Relationship | |
| Current Active RP's | None |
Community content is available under
CC-BY-SA
unless otherwise noted.