You're probably thinking of something along the lines of "WHAT THE F-?!" If not, then that's great. If true, then, er, still great. You're getting this badge because frankly, you've been awesome to me. Thank you for putting up with my aberrative behavior, aka omninsanity, despite the bumps along the road. Whenever you're feeling down, look up at the sky and remember that the reason I've probably not decided to destroy the stratosphere is because of you. I mean, wait, what? You never saw that.
Please never stop being awesome - which technically is impossible since it's at the very core of your being. No matter what kind of awesome you will be, I bequeath to you my word of honor that I will try to accept you for who you are. Whatever race, orientation, or beliefs you are or have, I care about you; the next time someone decides to be an A-class a$$hole to you, let me know so I can apprise to them on what they're missing out.(I'll try not to go queen of shade on them, I swear. Cross my hearts and hope to die and stew and fry and sauté and broil and bake and every other cooking procedure.)




Before you get tired of reading this, PLEASE HEAR ME OUT. I know I'm horribly annoying sometimes. My Te function occasionally is triggered in the worst possible moments. (that's one of the MBTI ways to say "bitch mode activate", btw.) The mind-in-the-gutter problem expresses itself inappropriately every so often. (I blame my Ne function.) Sorry to disappoint, because I'm in no way a perfect friend, or companion, or all-powerful space deity who controls the entire omniverse human. The sense that I'm human itself already signals the beginnings of imperfection, because we all know humans aren't perfect and have never come close to achieving this idyllic state.

BUT! Here is to a new era/Christmas/year, where maybe I'll stop ramming into wooden trophy cases and thinking that won't hurt, not lash out so much at people (ESPECIALLY THOSE I LOVE, LIKE YOU YOU ADORKABLE DORK), and give a shot at generally minimizing the collateral damage that come with our flaws. I'll help you with yours, and I hope it wouldn't be too much to ask if you helped me with mine. MAHAL NA MAHAL KITA, [MALIGAYANG PASKO]! <3 (I LOVE YOU SO MUCH, [MERRY CHRISTMAS]!)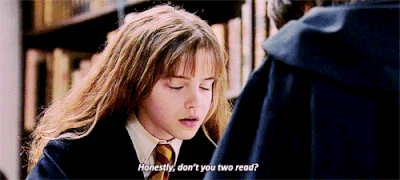 Remember to read, roleplay, and NEVER stop loving.
(ugh, please don't kill me for that cliche.)
Emotions are what makes
you
us human and
it's OKAY to not be in control all of the time.
You
We were born to make mistakes and trudge onward at every so-called "failure." Just note that you don't have to trudge onward
alone
. cx
Community content is available under
CC-BY-SA
unless otherwise noted.