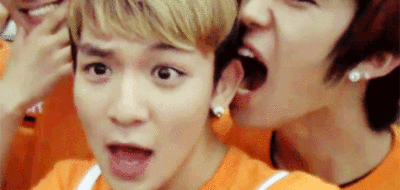 함께 있을 때 우린 아무것도 두려울 것이 없었다
Great friends are hard to find, difficult to leave, and impossible to forget.
Friends are the most important thing to have, as they bring you happiness and trust. Without happiness and trust, a human is no longer a human. Friends are what keep you close to your sanity and help you through hard times. You have helped me blossom into the person I have become today. You have made me laugh, smile and even cry with joy. I would not give our friendship up for the world. The kind of relationship we have is that of tough bonds - and even when if fight or argue or get mad at one another, always know it's simply tough love. I hope we stay this way for years to come. You're perfect in every aspect. You are kind, caring and selfless. Thank you for being you. -From, Orbieee

Community content is available under
CC-BY-SA
unless otherwise noted.