| | | |
| --- | --- | --- |
| " | ''Even if I can't see you. Even if we are separated far apart from each other.. I'll always be watching after you. I'll definitely watch over you forever. | " |
-PJO/WoW
Bach's Faithful Companions

For being an amazing friend, a true companion, a confidante, someone to laugh with, have fun with, and work with. I would gladly travel the stars with you thru all of time and space, and no matter where life takes us, I will

never

forget you.

-BachLynn23



I shall make you proud, for I am a panda

-Shadowgod13
Birdie's Badge

The moment I met you, I knew something was different.
You made me smile at the strangest of things, just the thought of you would brighten my day.
For that, I gift you with a badge, one which marks that you are a very special to me, and anyone who messes with you now has to mess with me :)



"If you are a guild, take care of your friends."~Natsu Dragoneel

You are an awesome friend! And you are now in Pandora's Guild! Thanks for being with me at all times! I will take care of you in your desperate needs! Holler and ♫I'll be there for you!♫


Keep calm and smile on!


-Pandora
Hello There!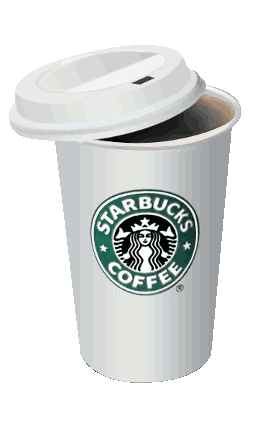 Hai there
<insert name here>
! If you have received this badge, it means that you are a very funny, incredibly awesome, and totally perfect human being. And, best of all, you are a true friend.
Powers of a Child of Starbucks
Offensive:


Children of Starbucks can make somebody feel the effects of caffiene for a short period of time, making them vulnerable to attack. The longer this power is used, the more energy is drained
Children of Starbucks can create and manipulate a scalding stream of hot coffee or a freezing burst of ice coffee.

Defensive:


Children of Starbucks can conjure a very long lineup of coffee craving customers, blocking the movement betweent he user and the opponent. If the user tries to cut through the line, they will get hit by lady's purse, shoes or any thing a regular person would carry. 
Children of Starbucks can cause others to spill their beverages all over their shirt.

Passive:


Children of Starbucks can make coffee appear of of thin air. o.o
Children of Starbucks can change the flavor of their coffee.
Children of Starbucks can smell coffee form a mile away.

Supplementary:


Children of Starbucks must go around with a Caution: Contents Hot warning label at all times.
Children of Starbucks may combine their powers with children of Eileiythia to secrete any type of coffee related drink. They must be opposite gender and physically touching. 

3 Month Power


Children of Starbucks can make a forcefield of coffee which can block attacks. But, the user is immobile in this state. The bigger the forcefield, the more energy is wasted form the attacker.

6 Month Power


Children of Starbucks can turn themselves into pure coffee, allowing them to fly as long as there is wind to push them. The longer they are in this state, the more energy is wasted and they must rest longer between transformations.

9 Month Power


Children of Starbucks can turn into a barista, which enhances all of their powers for a short time. This power can only be used 1 time per battle and wastes a significant amount of energy.

Traits:


Children of Starbucks are born hipsters
Children of Starbucks tend to have outgoing personalities
Children of Starbucks tend to always be very photogenic
Badge of Friendship




You're the Amy Pond to my raggedy man ❤




-

Kane
Katnip's Badge Of Fandomness
Best Friends Are Like... Besties! Your My Harry To My Ginny. Except, you know, in a friendly crazy "blushy" Ginny way.
 -
Kat



this badge is for being Grace's best friend and this grants you to the undying and limited love of Grace Lourine Berry. If you get this badge you are epic and wonderful and Grace loves you

-Gracey
Xer's friendyness
I might be as dangerous as nova. ready to scold you at anytime. I could be as foolish as liberta.
looking at things the way a fool would see it. I don't know if i am as merciless as felicita. but heck i know i could be.
I might not be as reckless as natsu. ready to take you on at any time.
I might not be as crazy as elfman whenever he goes beast. but i know i am half as crazy. I might be as psycho as cheshire. but not that psycho on you. i might be as peaceful as Oz. hoping for a better day. but i know that i am happy to be your friend everyday.

geogre GEORGE



Concrapulations! You have received the Wolfeh badge of approval, and you can keep it! That means your special. But not as special as Coldplay, no offense :3

-Wolfeh
"It's not about whether or not you're a human or an Exceed. We're all living beings and we have to do what is right. I'll be right beside you. There's nothing to be afraid of."




Thank you for being such a good friend and RP buddy. I hope we stick together for a long time and have a whole lot of adventures. 화이팅 !




Internet Support Group

Does the internet hate you? Is it constantly giving you grief and error messages? Does it refuse to connect at just the moment you need it? Well this group is for you, take this badge and wear it proudly as a member of the Internet Hates Us Support Group
This User loves PJO as hell~




Never say a word about the series in front of him/her, or face the rage of Zeus...
Community content is available under
CC-BY-SA
unless otherwise noted.