New Year makes us remember that we always can start a new beginning.


Thus Happy New Year may this year be cheerful and full of much more happiness.


As the new year is generous it gives us 365 new chances to accomplish the things we never got around to this year.


Where its going to bring new memories, new beginnings, new relationships, new friends, new life, new dreams, new jobs, new everything.


As the New Year comes with new hopes,Yet new disappointments, new friends, new experiences, but it also comes with new starts, a chance to hold on to memories but make new ones.


So remember a new year beginning doesn't mean the end of your life. It is another chance to prove yourself cause your worth it and the only thing you need to do is prove to the world your willing to fight


As Another month. Another year.Another smile another tear.Another winter and another summer too.


But there can never be another you.Because just remember when it hurts to look back, and you're afraid to look ahead, you can look beside you and your best friend will be there.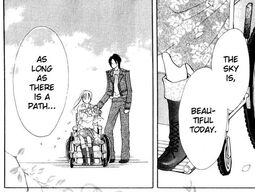 Community content is available under
CC-BY-SA
unless otherwise noted.