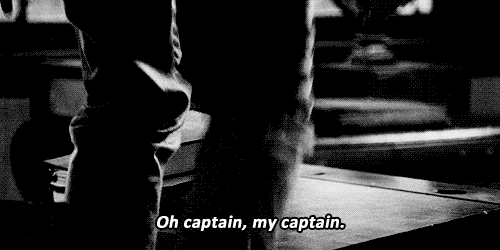 "You must strive to find your own voice, because the longer you wait to begin, the less likely you are to find it."
"Carpe Diem; Seize the day. Because, believe it or not, each and every one of us in this room is one day going to stop breathing, turn cold and die."
"Poetry, beauty, romance, love - these are what we stay alive for."
"We don't write poetry because it's cute. We write poetry because we are members of the human race and the human race is filled with passion."
Just remember, my sweet. Despite good days and bad, I am here for you. I am a person you can trust - you can tell me anything. Just know I am here for you. Carpe Diem. Don't be afraid to seize the day.
Note: Badge made in memory of Robin Williams who will always be my captain.
Quotes and image from the movie "Dead Poet's Society".
-Love, TheOrbitingStars

Community content is available under
CC-BY-SA
unless otherwise noted.