About Me
Hey, <insert name here>, My name is Kyndrah, and I'm from a small town in Kentucky, it's just big enough to not know everyone and just small enough to know 3/4. I love PJO, Harry Potter, and basically any book that tickles my fancy! I have the most beautiful niece in the world, and 2 of the awesomest sisters ever! :) Oh and by the wayyy...
My Fave Songs
Any One Direction song
The Fighter-Gym Class Heroes
Even If It Breaks Your Heart- Eli Young Band
Look After You- The Fray
Want U Back- Cher Lloyd
Sun Is Up- Inna
See You Agin- Carrie Underwood
Quotage :)
"You're so hypnotizing, you've got me laughing while I sing, You've got me smiling in my sleep"
"Everyone fails, but not everyone can learn to live with it and move on"
"Shout out to my haters, sorry you couldn't faze me"
"I didn't fall for you, I simply tripped and you were there to catch me"
"Narwhals, narwhals, swimming in the ocean"
"It's all or nothing, or nothing at all."
Friends
My Things From Friends On Here:)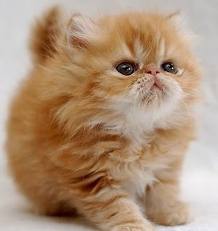 my kitten, Beauty, from Kitteh.
The King of Insanity, The Master of Annoying, and the God of Transformers blesses you with this righteous Badge, for being a Friend


-Comiclove



Like this kid rocking out on a guitar here, I think that your jams are worthy of my ears. Strum away and play your heart out, because life is way too short to even give a damn.

-Orb
Bronze Soul

The

Bronze Soul

is awarded to you by

Theharlequin

, for having over 500 edits on Camp Half-Blood Role Playing Wiki!
Just a Little Place for all my other random things :P
this is WIP :P
Community content is available under
CC-BY-SA
unless otherwise noted.