Etc.
<tabber> Badges=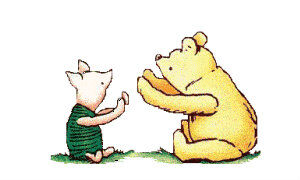 "If there ever comes a day when we can't be together, keep me in your heart and I will stay there forever."

Thank you for everything.

~Caru
| | |
| --- | --- |
| | Tomodachi! Chingu! |
"True Friends are never apart. Maybe in Distance but never in the heart."




고맙습니다, for being a great friend who always listen to my pointless dramas, Over and over again.





~ 아이레네~
Birdie's Badge

The moment I met you, I knew something was different.
You made me smile at the strangest of things, just the thought of you would brighten my day.
For that, I gift you with a badge, one which marks that you are a very special to me, and anyone who messes with you now has to mess with me :)
| | | |
| --- | --- | --- |
| " | ''Even if I can't see you. Even if we are separated far apart from each other.. I'll always be watching after you. I'll definitely watch over you forever. | " |
-PJO/WoW
Oli's Gratitude~!

By having this badge it means I consider you to be one of my close friends, someone who I can trust with whatever. Someone who I'll value forever.

~EvilhariboMadness
Oli's Chingu~!

By having this badge I now deem you my chingu~! And you have it because you're obviously worthy in my eyes and Taeyeon approves~!!

~EvilhariboMadness
|-| Level Badge & Awards=
Bronze Soul

The Bronze Soul is awarded to you by Hydrocarbon1997, for having over 500 edits on Camp Half-Blood Role Playing Wiki!
Community content is available under
CC-BY-SA
unless otherwise noted.