Welcome To My Page <insert name here>!
Favourite Greek God:Apollo.
Favourite Greek Goddess:Artemis.
Least Favourite Greek God:Ares.
Least Favourite Greek Goddess:Hera.
Favourite TV Show(s): Big Bang Theory, My Little Pony,  Race To The Edge.
Favourite Movie(s): My Little Pony The Movie,Ice Age 4 and 5, Pirates of the Caribbean 1, 4 and 5, Mulan, All Pitch Perfect Movies
I Am Currently:
Online: 
Offline: Ω
Playing Minecraft: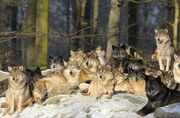 Characters
Community content is available under
CC-BY-SA
unless otherwise noted.